Switch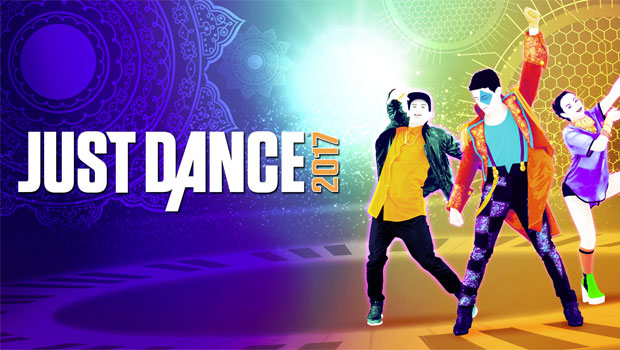 Published on March 4th, 2017 | by James Wright
Just Dance 2017 Switch Review
Summary: Just Dance 2017 on Switch is like the other versions but offers portability!
Welcome to Just Dance 2017 on the Nintendo Switch which delivers an interesting yet entertaining experience on this new console. In essence, it's the same game as other consoles, however the controls have been fine-tuned for the Switch as you bust-a-move with friends and family plus its portable!
With over 40 of the hottest tracks from around the world, five gameplay modes (Just Dance, Just Dance Machine, World Dance Floor, Dance Quest & Sweat + Playlists), a free 3-month subscription to Just Dance Unlimited which gives you access to over 200 songs, this is definitely the first party game for the Switch for both gamers and non-gamers and after dancing with friends and colleagues (albeit a little embarrassing at times), this title really draws people together, even if you can't dance as you attempt to mimic the onscreen moves.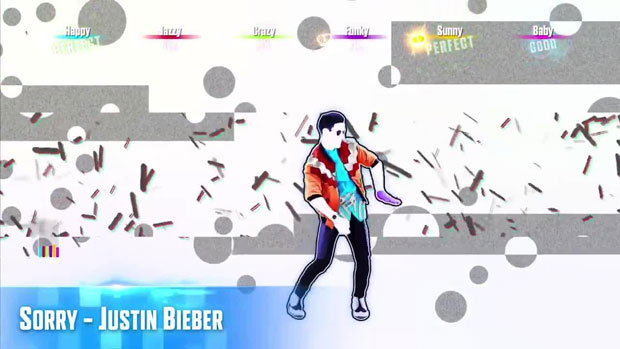 However before jumping into the game, you need to pick a nickname, create your avatar, select a skin (theme) and finally your gender and age. After logging in, you also get the message that you have 3-months access to the online content which is a great welcome message. After the 3-months expire, you do need to pay to continue accessing this content. It's also a little surreal playing Just Dance 2017 on tabletop mode but to maximise the experience, the TV is the way to go.
As mentioned, this is not a new game but has been ported to the Nintendo Switch so if you already own the game on other formats, there's little reason to revisit it. However, if you don't and love those social party games, then Just Dance 2017 definitely hits the rights moves. Unlike the Playstation 4 or Xbox One versions which can use the camera, the Switch uses the Joy-Cons as the main controller method thanks to its accelerometers. This basically measures the way you move and the hold the controller as you attempt to mirror the on screen dancing prompts. Furthermore, this game supports up to six players and although two will be using the Joy-Cons, the others can use their smartphones to interact with Just Dance 2017 which is quite clever. You only need to download the Just Dance app for your smartphones.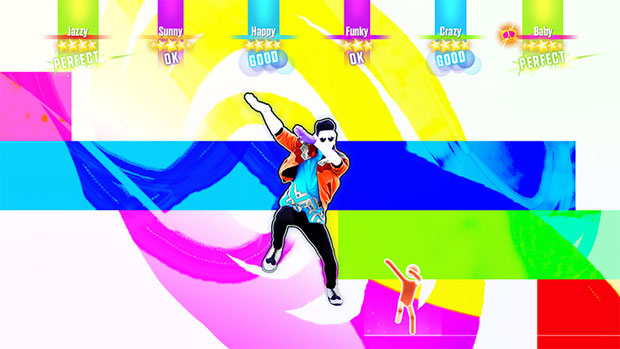 So the better you match the moves with those on screen, the higher your points will be. However there is some leniency on the Switch but at the end of the day, it's all about having fun so even if you're a total dancing king like me (okay… I'm a hack), it's a blast dancing with other people, especially those in your calibre. Furthermore, there are bonuses and unlockable content like avatars to help keep things a little unpredictable. The presentation of Just Dance 2017 is quite colourful on the Switch (like the other consoles) and the menu system which is quite slick is very easy to navigate. I also like the stylised graphics of this series that looks like something out of a Katy Perry music video.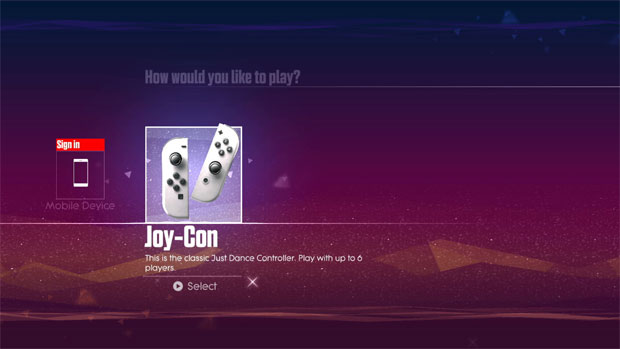 Underneath the dancing is the excellent track list of over 40 artists that include hits such as Sorry (Justin Bieber), Single Ladies (Beyonce), Lean On (Major Lazer) and even classics like Don't Stop Me Now (Queen). For most people, 40 songs is quite ample for a party game but you can stream over 200 other songs thanks to Just Dance Unlimited which really increases the scope of this title. Although the game does target multiple players, you can still play the title solo such as Dance Quest which allows you to 'dance off' against AI players or the crazy Just Dance Machine which has two aliens abduction you (no probes thankfully) as they need your dance moves to power their ships which looks like some bizarre kid's TV show. Lastly, you have Sweat + Playlists which is basically a cardio workout to dancing.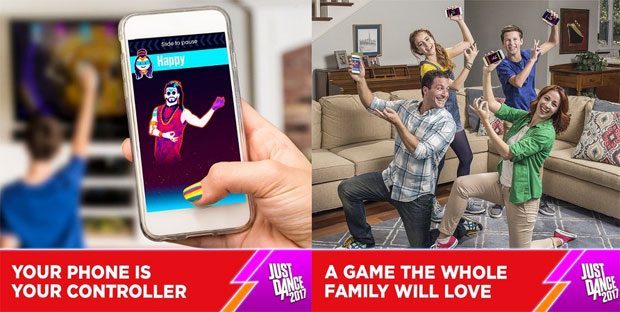 Gameplay Modes
Just Dance: Dance to the hottest hits in the classic Just Dance experience! Compete with your friends in Rival Scoring or team up for the highest score in co-op.
Just Dance Machine: Each Dance Machine session is composed of five short exclusive and unique dance experiences that span different types of dance, including flamenco, Charleston, ballet, haka, and cancan, never seen before in Just Dance!
World Dance Floor: The fan-favourite online multiplayer dance floor is back and better than ever! Dance live with players from around the world, enjoy special live events like tournaments, collaborate with other dancers to unlock special prizes, and more!
Dance Quest: Compete against AI dancers and unlock all the quests to beat the game!
Sweat + Playlists: Make workouts fun by creating playlists with your favorite tracks, which can be taken on the go thanks to the Nintendo Switch's portability, or launching the Non-Stop Shuffle mode! Track calories burned, time spent dancing, and number of songs played!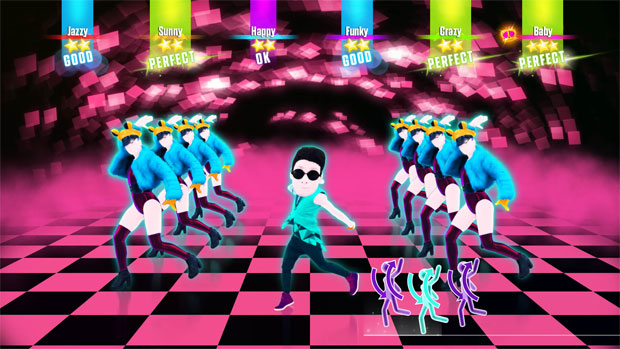 Final Thoughts?
The Nintendo Switch is finally here with its first big party game, Just Dance 2017. Sure, we've seen it all before but it's not about that, it's about allowing other people to experience the Just Dance phenomenon and even though the controls are not totally accurate in how it tracks your dancing, the fun and entertainment factor of the title more than makes up for this short-fall. All in all, it's an enjoyable game for people of all ages as they dance to their hearts content, backed by some of the world's hottest singers and bands.