Games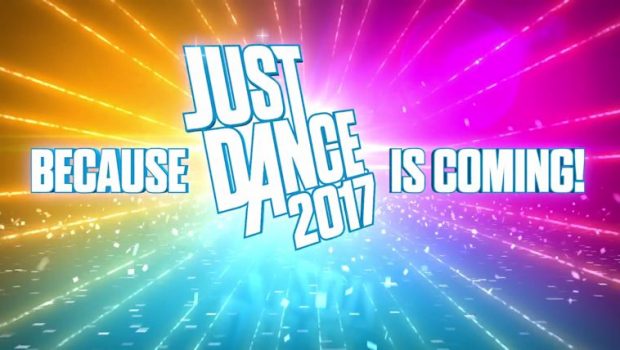 Published on October 17th, 2016 | by Admin
JUST DANCE® 2017 OUT OCTOBER 27, UBISOFT® REVEALS FULL TRACKLIST
Get ready to bust a move to fresh hits like "Don't Wanna Know" by Maroon 5 and "Like I Would" by Zayn, Party Favorites Like "Single Ladies (Put a Ring on It) by Beyoncé and Classics Like "Don't Stop Me Now" by Queen.
Ubisoft has revealed the full tracklist for Just Dance 2017, the latest installment in the best-selling* dance game franchise of all time. With more than 60 million games sold in the franchise since its debut in 2009 and 80 million players, Just Dance is back with its most diverse tracklist to date. Just Dance® 2017 is coming to all motion-control gaming platforms, including Nintendo's Wii U™, Wii™ and NX system, Xbox One, Xbox 360, PlayStation®4 computer entertainment system and PlayStation®3 computer entertainment system on October 27 in EMEA (Europe, Middle East & Asia) and October 28 in UK and for the first time in the history of the franchise, the game will also be launched digitally on Windows PC on those dates.**
The game includes more than 40 blockbuster tracks such as "Sorry" by Justin Bieber, "Cheap Thrills" by Sia ft. Sean Paul and Maroon 5 joins the party with their brand new single, "Don't Wanna Know" featuring Kendrick Lamar!

Click image to view "Don't Wanna Know" by Maroon 5 feat. Kendrick Lamar
Players can start warming up for Just Dance 2017 now with the free demo of "Sorry" from Justin Bieber, downloadable on Xbox Live, PlayStation®Network and the Nintendo eShop. Additionally, the Just Dance Controller App also makes the game more accessible for players on new-gen consoles by allowing players to dance without additional accessories such as cameras.
For players who just can't get enough, Just Dance® Unlimited, the dance-on-demand subscription streaming service is available for current-gen consoles owners and PC players. Offering a catalogue of more than 200 songs at launch, Just Dance® Unlimited includes access to exclusive content and tracks such as the newly announced addition "Youth" by Troye Sivan. The standard version of Just Dance 2017 will include three months access to Just Dance Unlimited on Xbox One, PlayStation 4, Wii U and Digital PC.
The complete Just Dance 2017 tracklist includes:
"All About Us" – Jordan Fisher
"Bailar" – Deorro Ft. Elvis Crespo
"Bang" – Anitta
"Bonbon" – Era Istrefi
"Cake By The Ocean" – DNCE
"Can't Feel My Face"- The Weeknd
"Carnaval Boom"- Latino Sunset
"Cheap Thrills"- Sia Ft. Sean Paul
"Cola Song"- INNA Ft. J Balvin
"DADDY" – PSY Ft. CL of 2NE1
"Don't Stop Me Now" – Queen
"Don't Wanna Know"- Maroon 5 Ft. Kendrick Lamar
"Dragostea Din Tei" – O-Zone
"El Tiki"- Maluma
"Ghost In The Keys" – Halloween Thrills
"Groove" – Jack & Jack
"Hips Don't Lie" – Shakira Ft. Wyclef Jean
"I Love Rock 'N' Roll"- Fast Forward Highway
"Into You" – Ariana Grande
"La Bicicleta" – Carlos Vives & Shakira
"Last Christmas" – Santa Clones
"Lean On" – Major Lazer Ft. MØ & DJ Snake
"Leila" – Cheb Salama
"Let Me Love You" – DJ Snake Ft. Justin Bieber (Ubi Club Reward)
"Like I Would" –  Zayn
"Little Swing" –  AronChupa Ft. Little Sis Nora
"Oishii Oishii" – Wanko Ni Mero Mero
"PoPiPo"  – Hatsune Miku
"RADICAL" – Dyro & Dannic
"Run The Night" – Gigi Rowe
"Scream & Shout" – Will.i.am Ft. Britney Spears
"September" – Equinox Stars
"Single Ladies (Put a Ring on It)" – Beyonce
"Sorry" – Justin Bieber
"Te Dominar" – Daya Luz
"Tico-Tico no Fubá" – The Frankie Bostello Orchestra
"Watch Me (Whip/ Nae Nae)" – Silentó
"What Is Love" – Ultraclub 90
"Wherever I Go" – OneRepublic
"Worth It" – Fifth Harmoney Ft. Kid Ink
For the latest information on Just Dance 2017, the Just Dance Controller app, or Just Dance Unlimited, please visit: just-dance.ubisoft.com/en-au.
Follow Just Dance on Instagram @JustDanceANZ.