Games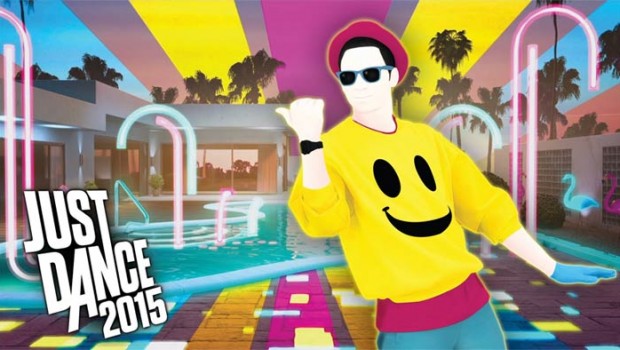 Published on October 31st, 2014 | by admin
JUST DANCE® 2015 MOTION CONTROLLER APP LAUNCHES
Now Players Without Kinect for Xbox One or PlayStation®Camera Can Play Just Dance 2015 With Smartphones Using Free Motion Controller App 
Sydney, Australia – October 30, 2014 – Today, Ubisoft® announced the availability of the Just Dance® 2015 Motion Controller app, which allows owners of Xbox One, the all-in-one games and entertainment system from Microsoft, and PlayStation®4 computer entertainment system to play Just Dance 2015 without owning a Kinect for Xbox One®, PlayStation® Camera or PlayStation® Move Motion Controller to track movement and score on dance moves. The free app is available on all Apple iOS 6+ and Android 4+ smartphones and allows for up to four players to join in on PlayStation®4 system and six players to join in on Xbox One by turning the smartphone into the controller.
"We've always strived to make Just Dance the most accessible dance game experience on the market," said Jason Altman, executive producer, Ubisoft Paris. "With the Just Dance 2015 Motion Controller app, we're taking that dedication to accessibility to the next level by giving our fans a way to play Just Dance 2015 on PlayStation®4 system and Xbox One by using their own smartphones to keep score."
The Just Dance development team created an experience that keeps all Just Dance 2015 gameplay exactly the same – the only difference is that the smartphone is used to keep score. If a Kinect for Xbox One or PlayStation®Camera isn't detected when the game is launched, the following message will appear: "You will need a mobile device to play Just Dance 2015." Then the player will follow these simple steps: 
Download the free Just Dance 2015 Motion Controller app to their smartphone.
Make sure their phone is connected via Wi-Fi to the same network as their console.
Select their automatically detected console within the app and click Play.
Just Dance 2015 launched worldwide in late October and is the sixth game in the best-selling Just Dance franchise. Just Dance 2015 features over 40 tracks from today's hottest artists, including Ariana Grande, Maroon 5, Charli XCX, One Direction and more.
For the latest information on Just Dance 2015 please visit justdancegame.com. Follow us at twitter.com/JustDanceGame and use hashtag #JustDance2015.