Games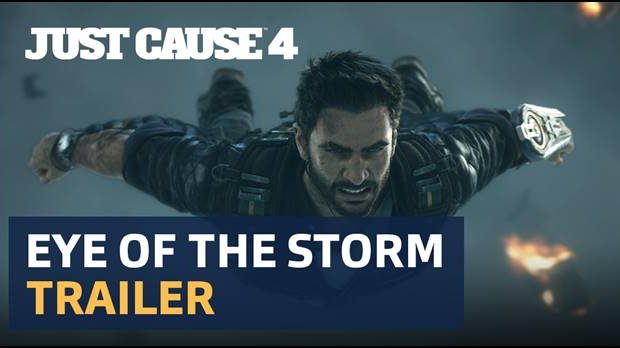 Published on November 11th, 2018 | by Admin
Just Cause 4 – Eye of the Storm Cinematic Trailer
SYDNEY, 11th November 2018 – Just Cause 4 gears up for launch next month with the release of a brand new, Eye of The Storm Cinematic Trailer, which first aired today as part of the special X018 episode of Inside Xbox live from Mexico City.
Just Cause 4 introduces a new adrenaline-fuelled chapter for rogue agent Rico Rodriguez. After Rico lands in Solís to uncover the truth behind his father's death, he comes face-to-face with the expert Black Hand militia, led by the ruthless Gabriela.
This high-octane CGI trailer is produced and directed by Visual Works in collaboration with Director's Duo. The title track, 'I'm Just (Remix)' by Artizan, is one of four tracks created for Just Cause 4 which are out now for digita6l download. The full Just Cause album releases on December 4th to tie in with release of the game. Watch out for the extremely limited edition coloured vinyl too!
Download 'I'm Just (Remix)' and the other Just Cause 4 Artizan tracks now: https://listnin.co/JustCauseSoundtrack 
JUST CAUSE 4 is a landmark entry to the series, releasing December 4th 2018 on Xbox One, PC and PS4.