Comics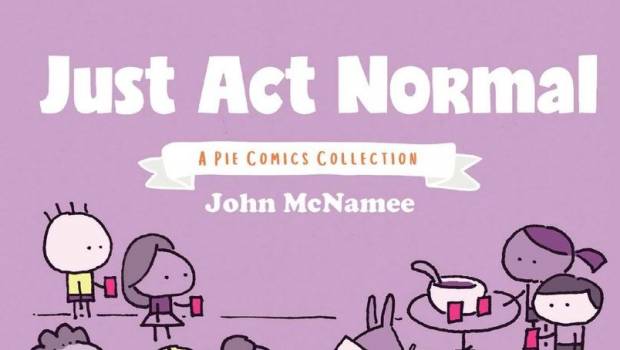 Published on October 25th, 2020 | by Tim Chuma
Just Act Normal: A Pie Comics Collection (2020) Review
Summary: Some funny jokes in this one without being too on the nose or edgy so you can share them with your friends.
I had not heard of this comic artist before but some of the artwork seemed familiar as it is easy for attribution to drop off when things are shared online. This is John McNamme's third volume of his best of since starting doing his comics online in the early 2000s. You forget how long ago that is now since I am going to see people's kids bands that now that I first saw their parents play around then.
The test of one of these collections is if it has at least one strip that you have to share with someone. It sure passes that test with just the one about the grandma.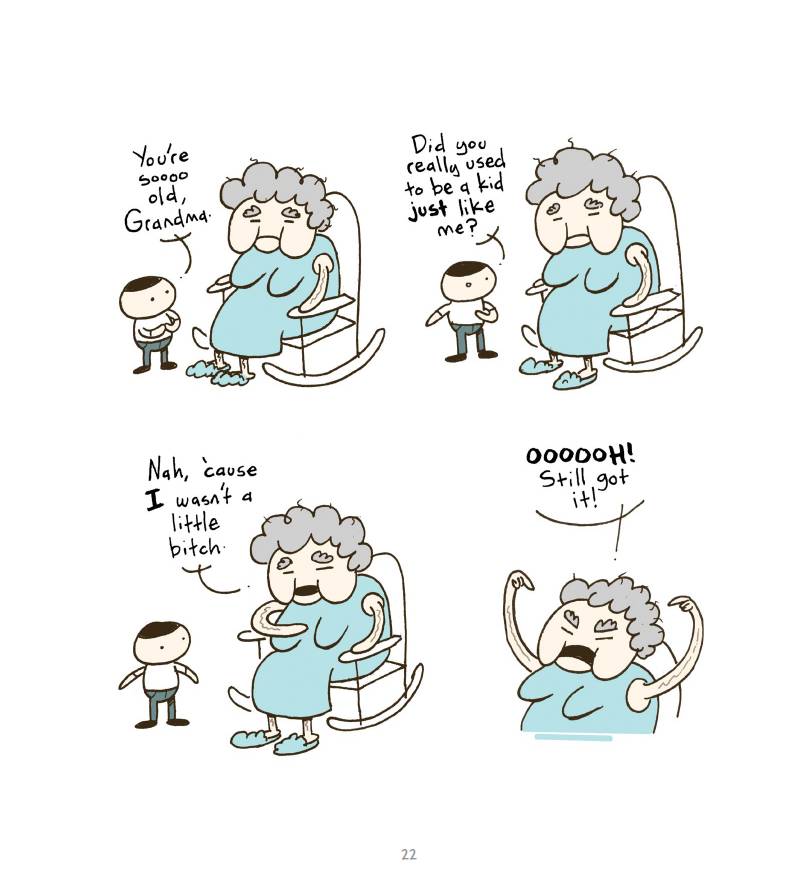 I did enjoy the strip about how the artist came upon his style as they said previously they had drawn a lot more detailed but an injury forced them to simplify their drawing which in turn freed them up to draw in a more representative way so they could draw more things.
There are some good laughs in this and you don't feel bad for laughing at some of the jokes unlike the Perry Bible Fellowship book.
There are broad themes covered in this volume but it is not really that deep, more of something you can get a chuckle about and move along.
I would recommend this one if you are a fan of this artists work or want something you can get that other people can read without having to worry too much about vetting the content.
Book details:
Artist: John McNamee
Publisher: Oni Press
Published: November 17, 2020
Length: 128 pages
ISBN13: 9781620107874