Events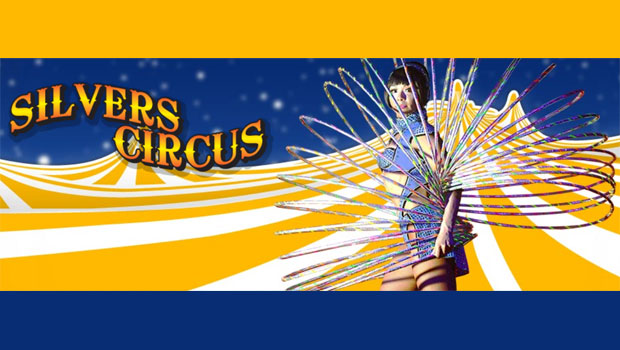 Published on April 24th, 2019 | by Admin
Jurassic Unearthed by Silvers Circus is now stomping to Ballarat Showgrounds from Friday 10th May
Now you can see Silvers 2019 Production for the first time in the world along with everyone's favorite prehistoric creatures all in one 90 minute international show! Don't Miss this Theatrical Experience like no other. Jurassic Unearthed by Silvers Circus, 165 million years in the making and now you can see them LIVE at Waurn Ponds, Geelong until 5th May then at Ballarat Showgrounds from 10th May until the 26th May!
See the walk through Dinosaur Exhibition on the way into the Silvers Circus show, featuring jaw dropping entertainment that creates a nostalgic and unique circus experience BOOK NOW @ Ticketmaster or through the show direct. Details at www.silverscircus.com.au
Geelong: Waurn Ponds – 179 Colac Rd (Princes Hwy) Waurn Ponds from 5th April – 5th May, 2019
Ballarat: Ballarat Showground – Creswick Rd, Wendouree from 10th May – 26th May, 2019  
The production will stomp on from there…… stay tuned for future dates and locations.
ABOUT SILVERS CIRCUS: CELEBRATING 42 YEARS OF FUN UNDER THE BIG TOP!
Owned by Swiss born Anna and Anton Gasser, Silvers Circus has become a household name in Australia, and after forty two years on the road has evolved into one of the Top 10 Circuses of the World. Silvers maintains all the sparkle, glamour and death-defying acts expected of Australia's premier circus, dedicated to constant innovation and modernisation with extraordinary artists continually arriving from all parts of the world. Silvers circus presents a line up of stunning international artists, Las Vegas style illusions and captivating production techniques.
The 90 min action packed show includes:
Wheel of Steel. Two young men with nerves of steel, Dominik Gasser and Merwin Garcia, run, jump, skip and flip through a routine of sheer physical ordacity, just as the apparatus they challenge defies description. It's wheels osolate and revolve from group level to dizzying heights. This spectacle will leave you chewing your nails and squirming in your seats. The Wheel of Steel… (For strong constitutions only!)
The Globe of Death. Dominik Gasser, Jean Michel, Merwin Garcia and Danile Vilar make up the 4 motorbike riders who speed around inside of a 3 1/2 metre diameter metal globe. Missing each other by mere millimetres, they will certainly test your nerves while showcasing their expertise.
Lidiya Dawed Ebrahim. Lidiya is a juggling genius who has an extra twist to her act. Unlike normal jugglers, who throw things up, she throws numerous balls downward contending with the rebound. Throw in some contortion and Lidy proves she is talented in more than one way, especially when her partner Nahom enters the ring to lend a hand.
The Jratlou Family. Meet the Jratlou family, Mohammed, Tracey and their daughters Amina & Naiema. See them perform as Father & Daughters doing hand to hand balance. They also present the Jratlou's Wonder Dogs. These dogs are a huge part of the family, most of which have been rescued from the pound. They are loved and cared for and their cheekiness shines on stage.
Hula Hoops – Gypsy Gomez. Gypsy comes from Argentina where she was taught her circus skills as a child. She will leave your head spinning as she manipulates up to 80 hula hoops whilst balancing on a giant mirror ball. Having numerous hoops thrown in her direction all at once is just one of her many talents.
Comedy – Picolo. Expect the unexpected!! Dominik Gasser and his comedic friends will tickle your funny bone with their crazy and hilarious antics.
Comedy – Meet the comedic stylings of the juggling Monchito! Ariel Barralle is a second generation circus performer from South America. In his years he has performed in several disciplines including trampoline, juggling, aerial straps plus performing with his family the traditional Argentinian dance of the Gauchos.
Daniel Vilar. Daniel is a 4th generation circus performer hailing from Brazil. He has style, he has flair and his charm is an added bonus. His juggling skills are fast paced and top notch.
Magic & Illusions. Be mystified by Simon Tait and his beautiful assistants as they present the latest in Las Vegas style illusions.
Agility, speed and precision is just some of what Yonas showcases here as he manoeuvres high above on unicycle after unicycle. Wheels are this mans thing and you will be surprised over and over again!
The Yeneta Bros. Meet Ethiopians Nahom & Leul. These brothers perform together a foot juggling act that will blow your socks off. After having performed & competed in Monte Carlos at the Festival of International Cirque and winning Silver, we are so pleased to have them perform with us. We think you'll love them too.
The Ringmaster. Simon Tait is an internationally renowned ringmaster and master of ceremonies. With over 25 years in the entertainment industry Simon has a great rapport with his audience, wielding humour, command and personality.
Rich sumptuous tones in the timbre of Simon's voice and his vocal gymnastics enables Simon to woo his audience.
Performing with a number of Australia's leading circuses as well as The Moscow Circus and the Great European Circus, explains Simons comprehensive knowledge and passion for the circus industry and lifestyle.
Simon says; "There is a child deep within all of us, and I have the great opportunity to realise that child every time I step out on stage! And with a little coaxing am able to prise the child from within each and every person in the audience. Together we can then run away with the circus."
Silvers Circus continues to provide jaw dropping entertainment for the whole family and is guaranteed to tap into the nostalgia we all hold for a unique circus experience.
So Welcome to our world of spectacular family entertainment. There is no other circus like Silvers Circus.
For all show details visit – www.silverscircus.com.au