Comics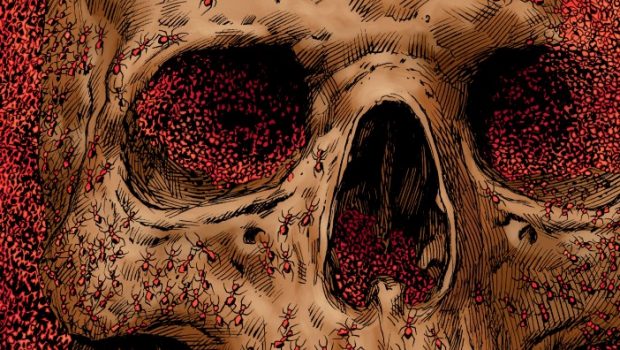 Published on July 14th, 2023 | by Adrian Gunning
JURASSIC PARK MEETS ARACHNOPHOBIA IN "SATAN'S SWARM"
Dark Horse Books presents Satan's Swarm, a new horror graphic novel from horror masters Steve Niles (30 Days of Night, Criminal Macabre) and Piotr Kowalski (Where Monsters Lie, All Eight Eyes), colored by Lovern Kindzierski and lettered by Nate Piekos.
Dr. Philip Morgan invites entomologists, young influencers, and a reporter, amongst others, to his secluded coastal research facility for a mysterious and bizarre study. What they find is a zoo of death, where local residents have been eaten to the bone, and the specimens they have come to understand have them on the menu next.
Perfect for fans of Hellblazer or Witchfinder.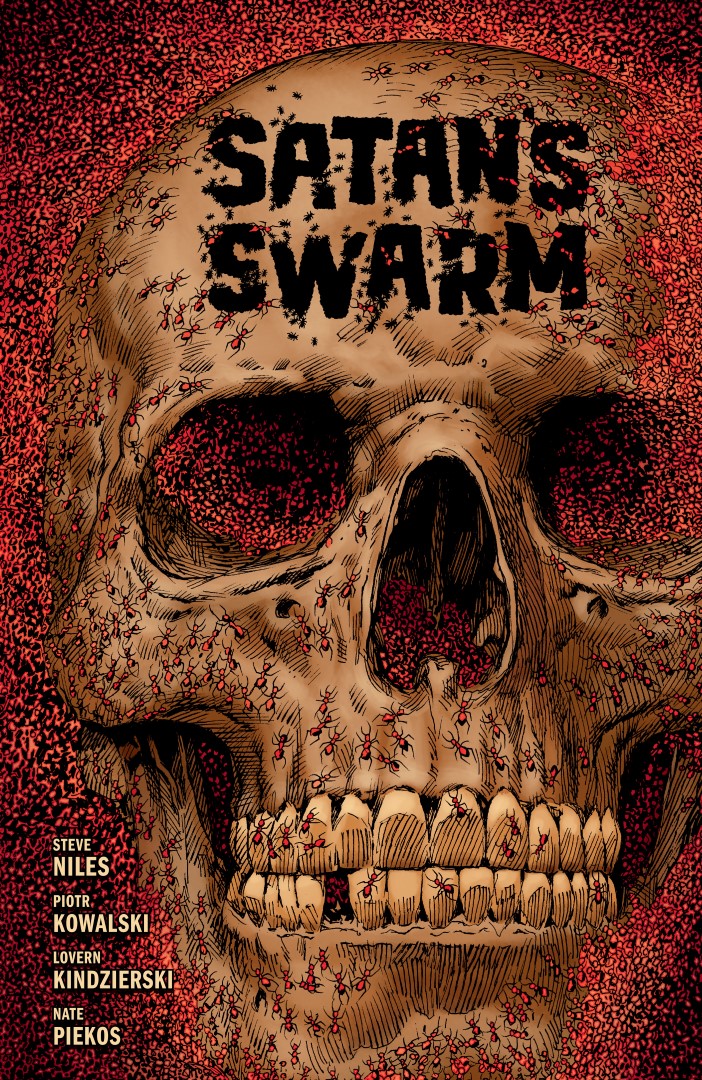 Satan's Swarm TPB (72 pages, 6.25 x 10.1875") crawls into bookstores April 2, 2024 and into comic shops April 3, 2024. It is now available to pre-order for $22.99 at Amazon, Barnes & Noble, and your local comic shop and indie bookstore.
Praise for Steve Niles and Piotr Kowalski:
"Niles [is] one of the greatest 'monster comic' writers of the last decade."—Bloody Disgusting
"Niles is one of the most prolific writers, not only in horror comics, but in comics in general."—Bloody Good Horror
"Piotr Kowalski brings Starks' script to life with an appropriate level of grit. The monsters are all visually distinctive and the action of the story is well-paced, with even the simple scenes of characters speaking to one another conveying a dark undercurrent of menace."—Kabooooom, Where Monsters Lie 
"Kowalski has a wonderfully unique and visually thrilling art style that drew me in and kept me invested in the world and these characters."—The Super Powered Fancast, Where Monsters Lie