Games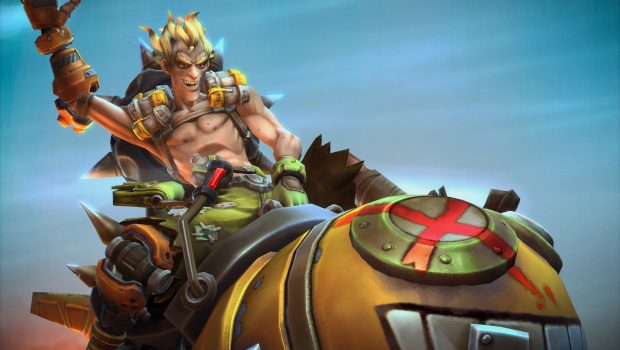 Published on October 18th, 2017 | by admin
Junkrat makes his explosive debut and Hallow's End creeps into the Nexus!
Junkrat – aka Jamison Fawkes, the Junker Demolitionist – is blasting his way into the Nexus! Junkrat is now live, so hop in and join the mayhem! Please find attached the fact sheet with his ability and talent details.
Spotlight Video: https://youtu.be/aBFyaptHCl4
Hero Page: http://us.battle.net/heroes/en/heroes/junkrat/
But that's not all! Things are getting eerie as Hallow's End creeps into the Nexus! Celebrate with spooky new skins, emoji packs, a new themed Loot Chest, and an updated Hallow's End Quest that rewards a spray, banner, and portrait!
Here are some of the treats Heroes of the Storm players can unwrap during the event:
New Skins: Fallen Junkrat, Dr. Wolf & Stein Greymane, Vampire Hunter V, Phantom Stallion, Spectral Stallion, Bewitched Brightwing, Paper Bag Gazlowe, Garden Shambler Murky, Creepie Chromie, Pumpkin Cho'gall
New Skin Variations: Scarecrow Xul, Vampire Slayer Valla, Crimson Count Arthas, High Gravity Zarya, Pirate Queen Cassia, Dragon Genji, Oni Genji
Hallow's End Emoji Packs
Hallow's End Quest: Play 2 games to earn the Cartoon Headless Horseman Spray, 8 games to unlock the Hallow's End Warcrest Banner, and 15 to score the Headless Horseman Portrait before the event concludes in November.
Event Details: http://us.battle.net/heroes/en/blog/21042410/hallow%E2%80%99s-end-2017-looms-near-10-9-2017