Games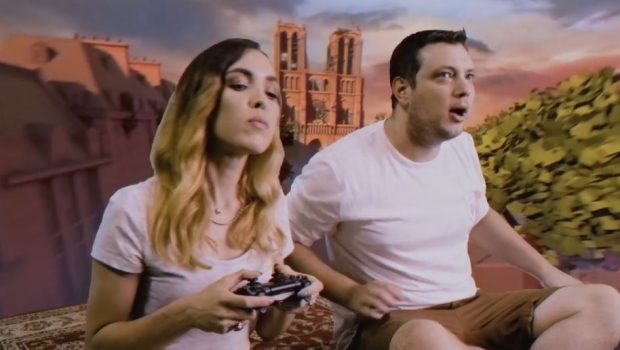 Published on February 22nd, 2017 | by Admin
JUNGLIST RETURNS WITH NEW GAMING SHOW TARGETING SYDNEY COMMUTERS AND GAMERS AUSTRALIA-WIDE
Sydney, Australia – February 22, 2017 – New Youth Network, SNACKABLETV.tv, has launched a brand-new video game show called UNDER CONTROL, with Jeremy Ray (Junglist) and Jessie James (Geek and Gamer Girl) hosting.
The show went live on SNACKABLETV.TV on January 26th 2017 and is broadcasting on the CATCH app on Sydney buses reaching a huge audience in the 13-to-30-year-old age bracket.
The two hosts are already prominent figures in the Gaming industry, with Junglist being one of the co-creators of the (sorely missed) Good Game and Kotaku contributor, and Jessie being one of Australia's most popular Twitch streamers with over 74,000 followers.
New content will flight weekly. Under Control will feature snack-sized content on all things gaming, from reviews, interviews, behind the scenes, news, features and on-site event coverage.
"Sometimes I go over to Jessie James' house and we have conversations about games. Lately, there's been this weird camera guy there, but she told me not to worry about it. I'm sure it's nothing! says Junglist.
"Once we pried Junglist off Dark Souls III and cleaned him up, it became clear he was the best co-host I could imagine. We keep each other in check and hardly ever try to kill each other offline anymore. It's great!"
SNACKABLETV is a revolutionary digital youth network housing the best in bite-sized content. It's an entirely new way for young people all over the world to access high quality short-form entertainment for FREE, without annoying advertisements or subscriptions. It's mainstream-accessible without dumbing down the content or neglecting the core gaming audience.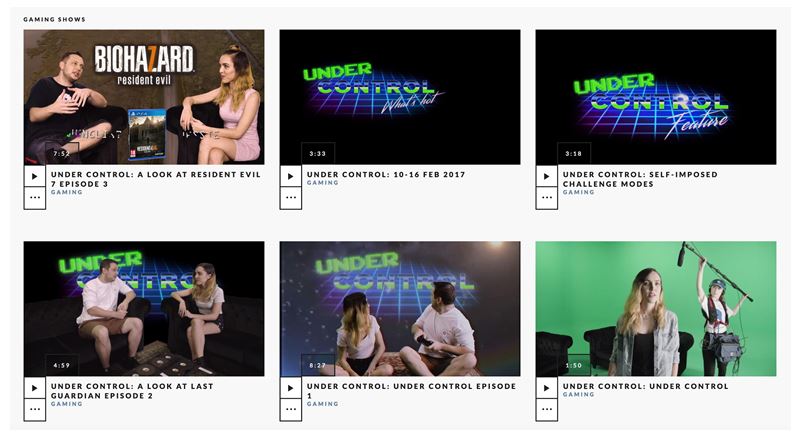 CLICK ON THE ABOVE PHOTOS TO CHECK OUT THE EPISODES
"We're excited to be creating something new and authentic for the gaming community." – Deb Morgan, SnackableTV's Under Control Producer.

You can view UNDER CONTROL and check out the series promo here: http://snackabletv.tv/gaming/under-control
Content is currently available online (mobile, tablet or desktop) via SNACKABLETV.tv and on the CATCH app on select Sydney Buses.