Games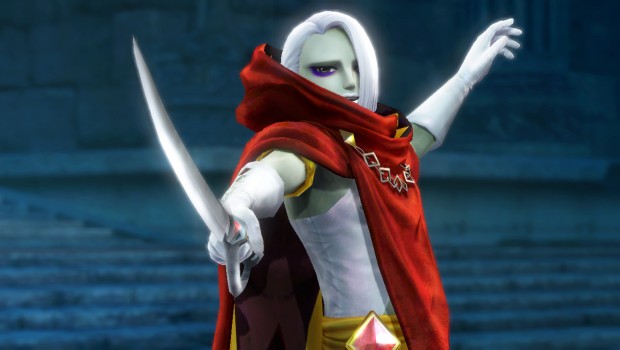 Published on November 25th, 2016 | by admin
Jump Online For The Nintendo eShop Cyber Deal 2016 With Up To 40% Off Select Titles From Today
25th November, 2016 – For four days only, the Nintendo eShop Cyber Deal 2016 brings you big discounts on some of the must-have titles across Nintendo 3DS and Wii U via the Nintendo eShop. From 10am 25th November until 10:59am 29th November 2016 (AEDT) in Australia and New Zealand, enjoy up to 40% off selected titles, including exclusive discounts for My Nintendo members*.
On Wii U, those looking to save Hyule from the perils of the eerie Twilight Realm will be able to get 30% off The Legend of Zelda: Twilight Princess HD, while space pilot enthusiasts can get Star Fox Zero and Star Fox Guard for 30% off. Those who have purchased Star Fox Zero from Nintendo eShop can purchase Star Fox Guard for a special discount**. Puzzle platformer fans meanwhile can revel in the colourful world and 40% discount of Pullblox World. Those with a My Nintendo membership can sing, dance and slay like a pop star in Tokyo Mirage Sessions ♯FE for 30% off, and discover a wonderful woolly world for 40% off in Yoshi's Woolly World.
Anyone wanting to uncover adventures on the go will enjoy Hyrule Warriors: Legends at 30% off, while those seeking a new life in the countryside can get 40% off Story of Seasons. Those seeking more puzzle-solving action can test their abilities with both BOXBOY! and BOXBOXBOY! which will both have discounts of 40% off. My Nintendo members will be able to choose their path and enjoy 30% off in Fire Emblem Fates, and avoid a "tearable" fate with Mario & Luigi: Paper Jam Bros. for a 40% discount.
Jump online for the Nintendo eShop Cyber Deal 2016 and enjoy big discounts on select Nintendo 3DS and Wii U Nintendo eShop titles from November 25 until November 29 in Australia and New Zealand.