Events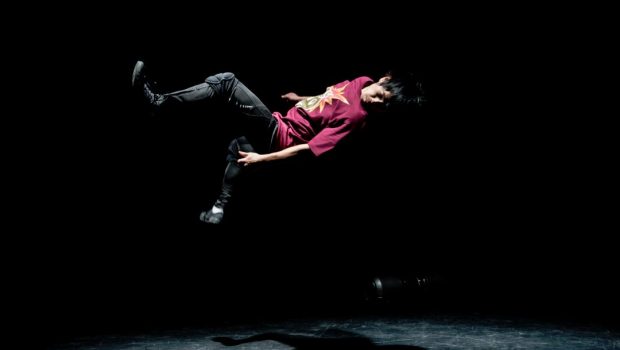 Published on July 12th, 2016 | by admin
Jump First, Ask Later at Arts Centre Melbourne
MELBOURNE, TUESDAY 12 JULY 2016 — The collective stories of six champions of Western Sydney's underground Parkour community will be brought to the Fairfax Studio stage in Jump First, Ask Later from 2 – 6 August. Directed by acclaimed choreographer Byron Perry, the work is an urban choreographic portrait of Western Sydney, the most culturally diverse region in Australia.
Jump First, Ask Later is a collaboration between Powerhouse Youth Theatre and Force Majeure and features the founders of DMC – Dauntless Movement Crew, a parkour crew based in Fairfield. The show merges urban freestyle forms with contemporary dance to create a physical narrative that explores the poetics of violence, migration, redemption and ultimately the collective freedom these artists discovered by mapping their city through dance.
Parkour is a physical discipline where practitioners move through an urban environment in the most efficient way possible such as running, jumping and climbing walls. At the heart of Parkour is a mindset of creativity – a notion that the obstacles you encounter shouldn't be avoided, but rather deliberately engaged with in order to find your path. In other words, to 'jump first, ask later'.
Jump First, Ask Later is a series of portraits with each artist introducing their history and demonstrating their preoccupations through different bodies, cultural backgrounds, genders and practices.
Director and choreographer Byron Perry has developed and performed roles with Douglas Wright, Leigh Warren, Chunky Move, Paul Selwyn Norton, Lucy Guerin, Ballet Lab, DV8 Physical Theatre, Force Majeure, Antony Hamilton Projects and KAGE Physical Theatre. Led by Artistic Director Danielle Micich, Force Majeure produces critically acclaimed dance theatre. Powerhouse Youth Theatre (PYT) is the leading professional youth theatre company in Western Sydney.
"This is an amazing work. This is not just a good community project outcome. This is a terrific piece and time in the theatre. Take yourselves, your children (of all ages) and be made very, very happy." Kevin Jackson's Theatre Diary, 2015