Events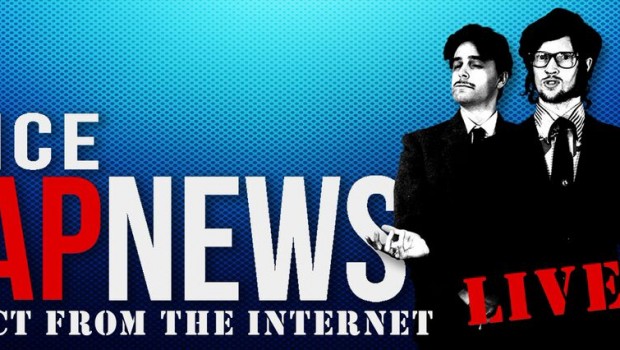 Published on July 23rd, 2015 | by admin
Juice Rap News First Ever Live Melbourne Show
Created in a suburban backyard studio in Melbourne, JRN has revolutionised news delivery with a unique and riotous collision of radical satire, rigorous research, righteous beats, and razor-sharp rhymes. JRN provides a broader, saner context and analysis of current affairs, media and politics — all via the medium of rap, music and comedy.
Racking up over 13 million YouTube views and 100,000 subscribers to date, JRN is adored by a globe spanning and loyal cult following. With episodes often controversial and stirring the pot, JRN has featured influential figures such as Julian Assange, Noam Chomsky, Norman Finkelstein, Sage Francis and Senator Scott Ludlam.
After packing out stages and earning rave reviews at the Woodford Folk festival in past years, the shows creators Hugo Farrant and Giordano Nanni will be downloading themselves from the Internet once again to bring Juice Rap News to life on a Melbourne stage for the very first time ever – for ONE SHOW ONLY!
JRN news will be featuring local rap talent from Mantra and Grey Ghost AKA Jeremedy along with supporting sets from the star and creator of the critically acclaimed, smash-hit TV show, Legally Brown (SBS) Nazeem Hussain. Nazeem, a Melbourne based comedian, performed his unabashedly political satire to sell out shows at this year's Melbourne International Comedy Festival.
This show is being produced in conjunction with Shadow Electric as part of 'Visions', a music and video collaboration series featuring Shadow's 34-metre square cinema screen and HD Digital Cinema projector which will be relocated to Brunswick's historic Estonian House. 'Visions' will enable a rare opportunity for collaboration between musicians, performers and video artists.
Expect stunning visuals, special guests rappers and an epic production in an incredible theatre location.