Comics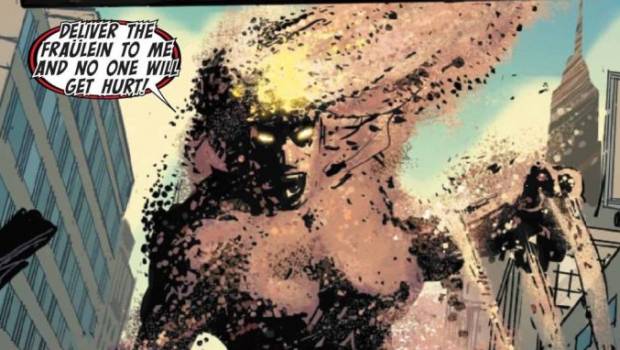 Published on November 20th, 2020 | by Tim Chuma
Juggernaut #3 (2020) Review
Summary: Juggernaut finally gets his time to shine. Worth a look if you are a fan of this character from other stories.
Juggernaut is on trial after being captured by Spiderman and held prisoner in a solid block of concrete for months. For once they go into the property damage caused by these city destroying battles and the effect on business. The trial is interrupted by a noise outside and a giant sand monster attacks. We flash back to months beforehand and Juggernaut is seeking some mystical armour but finds out it is actually seeking him. He knows something bigger is afoot and there is a higher power controlling those attacking him and other heroes.
This character is well known as being a bad guy in a lot of Spiderman stories and even turned up in one of the Deadpool movies. It is good to get him have his own story where he is not just a one-note lunkhead.
Even though there have already been a couple of issues of this storyline it did not seem like I have missed much starting at this point. There are a few characters introduced but they seem to fit into the story well and it is not too confusing.
The armour that is discussed does remind me Iron Man's suit somewhat but with more mystical powers. Given how linked these stories tend it be it no doubt turns up somewhere else if you are already reading other stories.
A nice one but probably not an essential purpose unless you are a big fan of this character.
Comic details:
Writer: Fabian Nicieza
Penciler: Ron Garney
Cover Artist: Geoffrey Shaw
Published: November 18, 2020