Films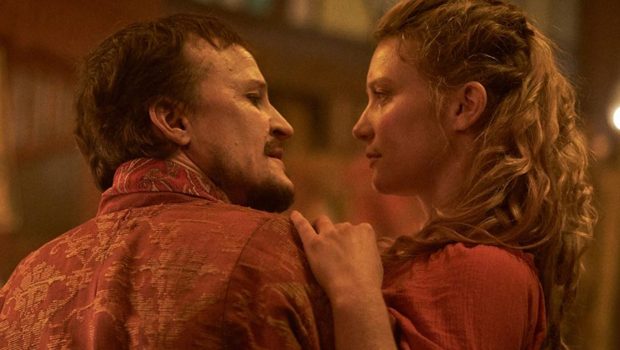 Published on November 20th, 2019 | by Damien Straker
Judy & Punch – Film Review
Reviewed by Damien Straker on the 20th of November 2019
Madman Entertainment presents a film by Mirrah Foulkes
Produced by Michele Bennett, Nash Edgerton, and Danny Gabai
Written by Mirrah Foulkes
Starring Mia Wasikowska, Damon Herriman, Benedict Hardie, and Virginia Gay
Music by François Tétaz
Cinematography Stefan Duscio
Edited by Dany Cooper
Rating: MA15+
Running Time: 106 minutes
Release Date: the 21st of November 2019
Judy & Punch is a typically wobbly Australian film. It is set in medieval times when marionette shows are popular and witches are feared. One of the biggest shows is Punch and Judy where Punch regularly thumps his wife. The puppeteers, played by Damon Hermon and Mia Wasikowska, are a couple who share the same name as their characters. Off-stage, Punch is a terrible drunk and lies to Judy about giving up the bottle. When she leaves him alone with their baby to complete her chores, it proves fatal.
The baby dies in a freak accident and when Judy returns home she is beaten by Punch within an inch of her life. Believing she is dead, he dumps her in the woods. Punch then turns the tragedy of his wife into a grand public performance. He plays the grieving widower for everyone to see and captures their sympathies. He blames the death of his family on an elderly couple who fail to adequately defend themselves and are sentenced to death. Meanwhile, Judy is discovered by a group of children who carry her back to their heretic camp. It is there that a village of witches aide her and help her plot her revenge on Punch.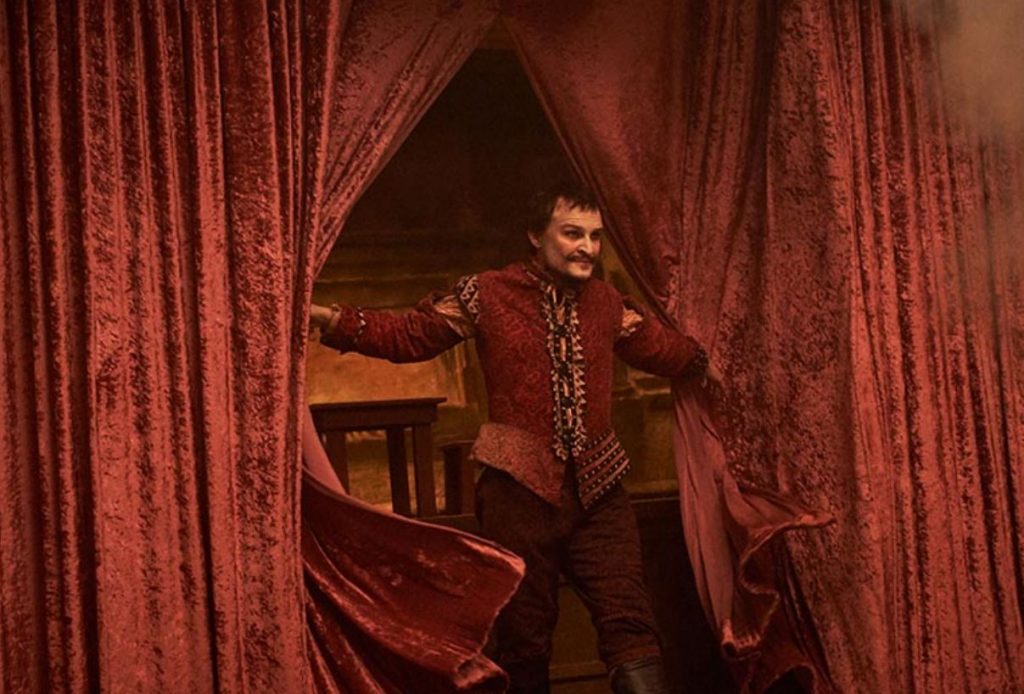 This peculiar film marks the uneven directorial debut of filmmaker Mirrah Foulkes. Her background includes roles on television (All Saints) and in feature films (Animal Kingdom; The Turning). Her screenplay is boosted by the lead performances. Damon Herriman is making a great fist lately of playing various psychopaths. He characterises Punch as an effectively pitiful, nasty villain who finds validation through his crimes by feigning grief and capturing people's attention. Once again, Mia Wasikowska proves her expressiveness. She evokes Judy's innermost feelings with as little as a small look on her face.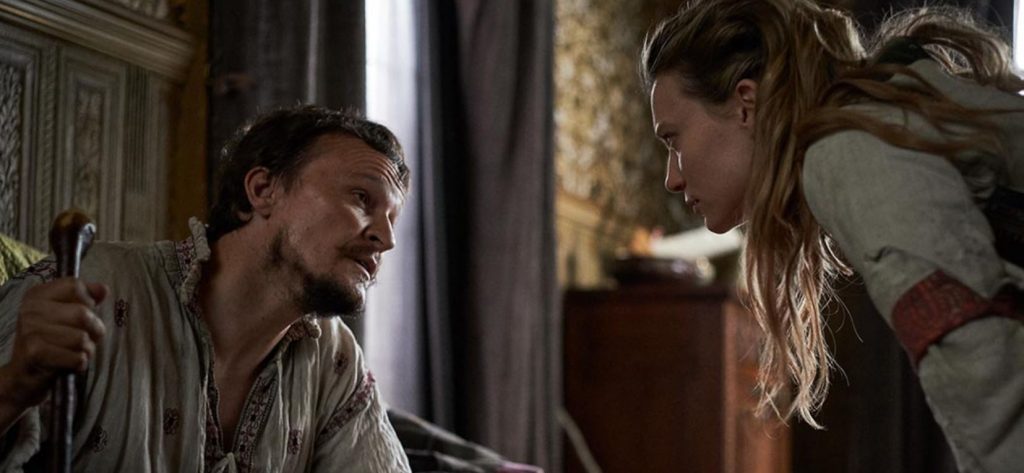 Despite the quality of the performances and the unique time period, the film is diminished by its indecisive tone and is difficult to recommend. The beating Punch hands Judy is incredibly severe and confronting. The violence would be fitting in an all-out horror movie. It is extremely difficult to watch and categorises Judy as a film about domestic violence. Yet simultaneously, the baby's death is depicted as a shocking piece of slapstick. After the screening, someone quipped that they should not be laughing at a baby flying out of a window. This binary of savagery and comedy continues to jar. For example, Constable Derrick (Benedict Hardie) is a comic relief character who fumbles his words when speaking to Judy because he likes her. The film's moods are often alien from one another. It is not consistently funny to succeed as a dark comedy and after the beating it lacks the consistent intensity to be an effective thriller.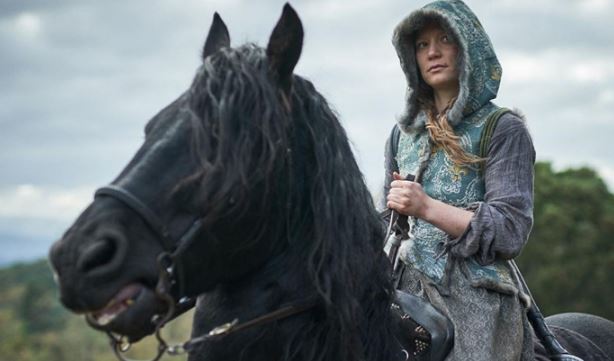 Furthermore, Judy's script suffers from a meagre concept, a thin story, and too few meaningful incidents. Punch enters a relationship with another woman with her own children, but the subplot leads nowhere. Judy recovers in the witch camp and is aided by a mother (Winners & Losers' Virginia Gay) but aside from healing its uneventful and disinteresting. The story's dilemma is that she cannot re-emerge because people will argue she is a witch and execute her. The resolution, including a Dickens Christmas Carol-style haunting scene, is weak. It ends with a soft and quaint finish, including a speech about not being mean to witches and a line lifted directly from Gladiator (2000). The premise is eerily similar to the excellent revenge movie The Nightingale (2018), except that film's strong story never wavered in its second and third act.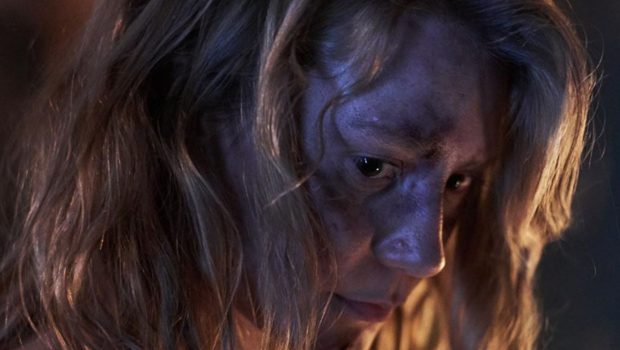 It is difficult to pinpoint who Judy was made for when its tone is highly inconsistent. The film was screened for critics back in July, but its release was delayed until this November. Perhaps this was because the distributors were at odds with how to sell the film and to whom. It is not funny enough to be an outright black comedy and the graphic violence will deter many viewers. While the two lead performances are solid, a more interesting story was needed because Judy's midpoint is thin and poorly realised. The pacing sags and it feels overlong. While not a terrible directorial debut, it should have been stronger.
Summary: Despite the quality of the performances and the unique time period, the film is diminished by its indecisive tone and is difficult to recommend.