Events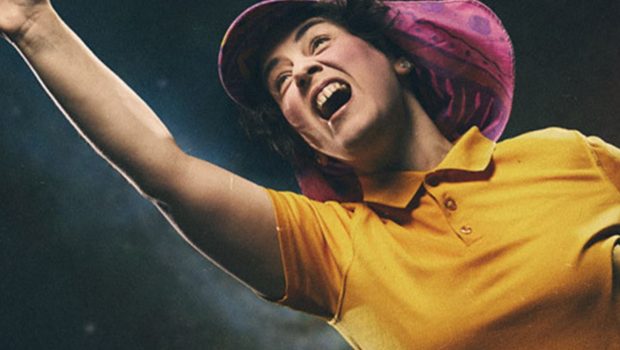 Published on April 1st, 2022 | by Adrian Gunning
Jude Perl PARTICIPATION AWARD ALBUM TOUR – Tickets on sale
"Musical comedy perfection." – Sammy J
"One of the most genuine, honest feeling performers going around: – ★★★★★ Theatre People
"Perl seamlessly mixed comedic elements together creating a show that was hilarious from start to finish and left the crowd roaring in laughter" – ★★★★ Beat Magazine
Winner of 3 Green Room Awards for Best Original Songs
Winner – Best Cabaret 2018 Melbourne Fringe
Winner – 129 Participation awards since 1995
As seen on the 2021 Melbourne International Comedy Festival Gala, the smash hit show of last year's Melbourne International Comedy festival debuts in Sydney and Brisbane, and returns for a special encore season in Melbourne, bigger and better with a full band on stage, for the launch of the album of the live show, PARTICIPATION AWARD
An entertaining musical comedy exploration of bullying and our school system, featuring Jude Perl's unique brand of stream-of-consciousness style song writing, PARTICIPATION AWARD – ALBUM TOUR presents a historically accurate (*citation needed) show, which begs the age-old question – why does school suck so much?
Is it the compulsory sporting events? One size fits all grading methods? Maintaining your precarious position in a volatile social food chain? Or is it just the arbitrary bullying?
Celebrating the release of her sizzling hot new album, and delivered with her signature high-energy, high-awkward, musical storytelling, Jude explores confrontation through the ages (her ages).
A talent to be reckoned with Perl has cut tracks in LA with Colin Hay (Men at Work) and released 2 Eps as well as penning several songs in the award-winning documentary 'Embrace' from activist and Body Image Movement founder Taryn Brumfitt. Punny, clever and engaging her songs are not only funny but also way better than commercial radio hits. She's going to be big, hell – she already is.
So put on your puffy jacket and get along to the show!
SOCIAL MEDIA
https://www.facebook.com/judeperl
Jude Perl
PARTICIPATION AWARD
Tickets on sale now
Melbourne
MELBOURNE INTERNATIONAL COMEDY FESTIVAL
(with band)
6pm (5pm Sunday), APR 19th – 24th
Max Watt's
6 SHOWS ONLY
Sydney
SYDNEY COMEDY FESTIVAL
6 15pm Sunday, MAY 22nd
Factory Theatre
Buy Tickets
Brisbane
BRISBANE COMEDY FESTIVAL
8pm, MAY 26th – 28th
Brisbane Powerhouse
www.brisbanecomedyfestival.com