Events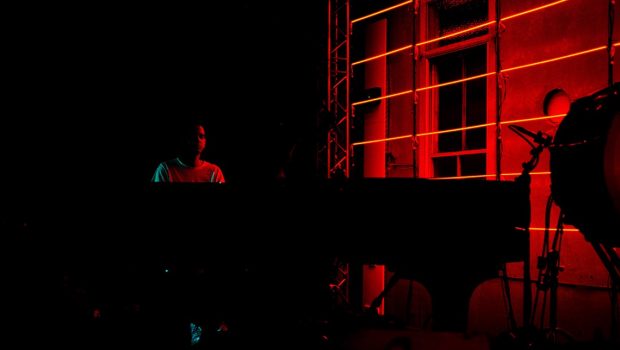 Published on February 28th, 2022 | by Tim Chuma
Josh Cohen: Radiohead for Solo Piano (2022) Review
Summary: No, Creep is not on the song list but there is a lot here to enjoy even if you only know the hits like I did when I went into it. Well worth your time.
Gasworks Arts Park, Thursday 24th February 2022
I had heard this show being advertised on the radio but wasn't sure if I was going to make it as while I know the big songs of Radiohead I am not a huge fan as I expected shows like this would cater to and I was correct in that regard. It really is for people who have a deeper knowledge and love of the bands music as although Josh Cohen plays the songs there are no lyrics so unless you really know the songs you will not know which ones he is playing.
He does not play Creep is something that needs to be pointed out, not sure how well that song would work on just the piano anyway as I can't recall it having much of a memorable beat apart from the guitar riff one of the band members messed up on purpose as they hated the song and then was forced to play it that way for all of eternity.
I have seen shows like this before when Pure Pop did a "classic albums" season for their last summer in the shop and the bands ended up taking those shows on the road: Oh Pep! Did Paul Simon's Graceland, Liz Stringer did Crowded House's Woodface, The Twoks did Rage Against the Machine on violin and drums. What came out of the Rage Against the Machine one in particular was how much variety that album actually had in the music which is what this particular show also draws on and it forces you to pay attention to just the music by being the only thing carrying the show.
From the performer themselves they said they had 600 people at their last show up at the Sydney Festival so I am sure he is going to tour it for a while. There is even a band approved song book with sheet music for all the songs performed in the show.
I would describe this show as a journey as you start out not knowing that much about Radiohead if you know about them but not much outside of the hits and come out with more of an understanding of their music. If you are a big fan of the band you are going to get more out of this show naturally but don't let not being their no.1 fan stop you from going to see the show as there is still a lot to get out of it in any case.
This is also an ideal way to get more into classical music performance from going to see a show like this and then going to see other shows with a similar set up if you were so inclined. Well worth your time and hopefully this performer is bringing the show to somewhere near you soon.
Paranoid Android cover
Song list (not in order of the show):
Daydreaming
Everything in its right place
No surprises
Sail to the moon
Karma Police
Pyramid Song
Codex
Videotape
True Love Waits