Blu-ray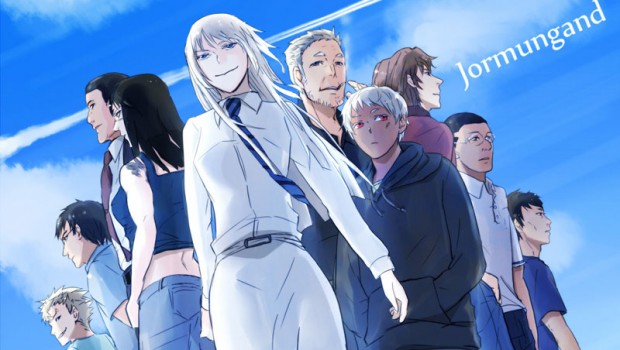 Published on March 15th, 2015 | by admin
Jormungand The Complete Collection Blu-ray Review
Summary: Jormungand - The Complete Collection is definitely is a very unique and powerful series that is filled with intrigue, drama and action
Jormungand – The Complete Collection
Film Genre – TV Anime
Label – Madman Entertainment
Audio – English (Dolby Digital)/Japanese (Dolby Digital)
Subtitles – English
Running Time – 600
Aspect Ratio – 1.78:1
Region Coding – B (Blu-Ray)
TV Standard – PAL
Rating – MA15+
Year of Release – 2012
Primary Format – Movies/TV – Blu-Ray
Reviewer – Josh Hamilton
Jormungand the Complete Collection is a 2-disc release from Madman that boasts the entire collection of this entertaining anime series that revolves around Jonah, a child soldier who has been given the task to be the bodyguard of Koko Hekmatyar, an international arms dealer. Even though Jonah challenges what Koko does, he hopes that working for this villainess, he can discover who was responsible for his family's death.
Welcome to Jormungand The Complete Collection on Blu-ray that definitely moves away from the clichés and stereotypes of the genre… to some extent! The series also has parallels to Black Lagoon and thankfully it's not all serious as there is some humour littered through the dialogue and characters which does liven things up a litt.e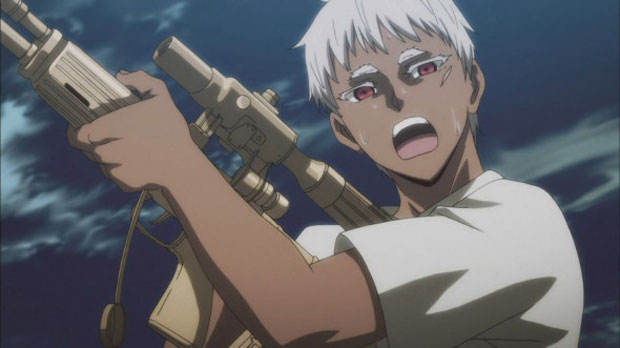 However where Jormungand shines is through its intriguing plot and character dynamics that create this powerful series about those living on the edge of society and how they justify their actions. Jonah whose family was destroyed by fighter jets is an individual with a thirst for vengeance and has a very tainted look on society.
Thanks with his skills as a deadly fighter, he comes to "work" for Koko, a very entertaining villainess who has a great distinct look, especially with her Joker (e.g. Batman's arch nemesis) smile who is not only charming but quite ruthless when dealing with not just her clients but also the authorities.
Due to the weapons at the disposal of Koko, she is also a force to be reckoned with and those who fall in her favour definitely get the upper hand. However for those that cross this strange dichotomy of a character, death awaits. Koko is also surrounded by other fine tuned warriors that include her elite bodyguards that don't question their orders and always shoot before asking questions.
Jonah on the other hand has his own questions and even when he challenges Koko, she immediately smiles and tries to dismiss his questions through subterfuge which ironically is a highlight of this character. I also like how Koko uses her international shipping company to move arms and keep under the radar of most governments.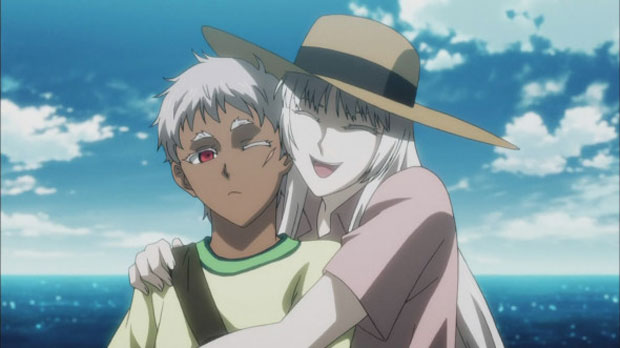 Even so, there is still something likeable about this dark protagonist who is not quite evil nor good but borders on her sometimes twisted vision of the world and that her powers are helping shape the future of mankind. Koko is almost an anti-hero.
The stories behind Jormungand are generally all politically driven and when the action heats up, these scenes definitely go above and beyond the standard anime battle clichés. When added with the other interesting characters, Jormungand successfully uses the anime genre to tell the tale of the underbelly of society and how individuals attempt to justify their cause.
There's also some great backstories of not just Koko and Jonah but also her acquaintances and her arch nemesis Agent Scarecrow who works for the CIA.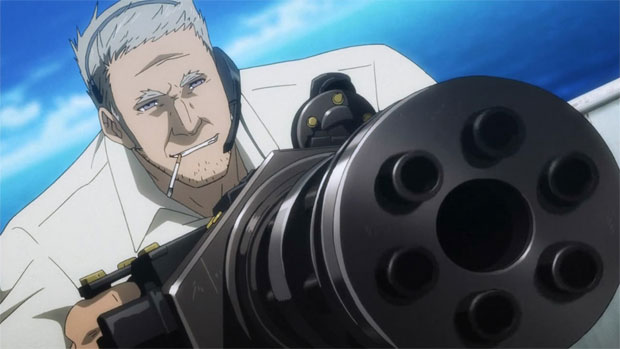 The series is also extremely well animated and boats some great animation that gives Jormungand its own unique style, especially with the character designs. Backgrounds are rather detailed and there's plenty of jet setting to be found to help keep the story fresh and unique.
There's also some great camera work and choreography used that at times is almost video game-esq. Audio is equally as good and really booms through surround sound. Special features are a little lacking but they do give a snapshot into the characters and the story.
Special Features
Commentaries for Episodes 1 and 12
Textless songs
Final Thoughts?
Jormungand – The Complete Collection is definitely is a very unique and powerful series that is filled with intrigue, drama and action. The characterisation is almost perfect as is the animation used to help portray a world within a world that at times can be quite violent, deadly and passionate.
Sure there are a few anime clichés here and there and at times the stories do get a little predictable but all in all, it's a series well worth watching.