Comics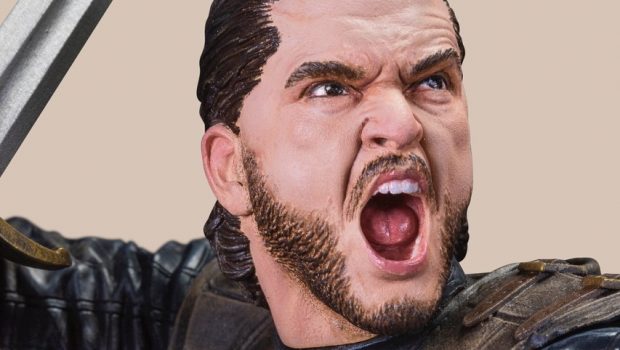 Published on April 20th, 2017 | by Dana Folkard
JON SNOW – BATTLE OF THE BASTARDS LIMITED EDITION BUST!
The pulse-pounding climax of the most recent HBO season of Game of Thrones, was the "Battle of the Bastards", where Jon Snow faces off in a life-or-death struggle with evil Ramsay Bolton.  This ambitious and elaborately choreographed battle served as a key moment where Jon draws his sword Longclaw and face the Bolton army.
This pre-painted bust measures 6" from base to the top of his head, plus sword extension. Edition size TBD at press time. Full-color deluxe packaging with Certificate of Authenticity. Game of Thrones: Jon Snow – Battle of the Bastards Limited Edition Bust retails at $89.99 and goes on sale August 23, 2017.