Events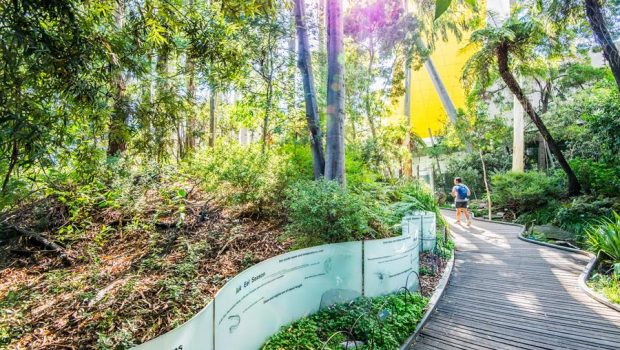 Published on August 12th, 2021 | by Andrew Bistak
JOIN MUSEUMS VICTORIA ONLINE TO CELEBRATE OUR TREASURED EARTH THIS NATIONAL SCIENCE WEEK
From forests to oceans, caring for country and the precious inhabitants of our home planet, what makes this ball of rock floating in space so special? What does the future look like for us and our natural environment? Museums Victoria will explore these questions and more with their signature National Science Week program for 2021.
Offering something for science lovers of all ages through a range of activities presented online, National Science Week is a chance to celebrate the active scientific research and initiatives happening behind the scenes at Museums Victoria. Adults, children and families will have the opportunity to learn from and engage with museum scientists and experts.
Museums Victoria experts will share their knowledge through lectures and webinars available to stream online. This year, experts will be taking over Museums Victoria's social media channels throughout the week. Experts will appear live to take audiences on a fascinating journey behind the scenes into their scientific specialities and museum life while also completing fun science challenges. Audiences can submit questions via the Museums Victoria website for scientists to answer on social media.
In time for National Science Week, Museums Victoria has launched a public voting campaign to select a state fossil emblem for Victoria. Eight fossil specimens have been shortlisted by paleontologists from Museums Victoria. Fossil fans, school classrooms and families can explore each of the specimens by visiting the website and have their say via an online voting system. Voting is open until Monday 4 October 2021, after which the winning candidate is taken through Victorian Parliament to be officially instated as the state fossil emblem.
Museums Victoria is proud to be part of ACCLIMATISE with Inspiring Victoria this National Science Week, a suite of events exploring sustainability and climate change. This exceptional series of events brings together principal scientists and experts from Victoria's major public scientific and cultural institutions. Museums Victoria's offering as part of ACCLIMATISE will include a webinar for families focused on climate change and a lecture discussing how First Peoples of Australia have looked after this land sustainably.
Discover Museums Victoria's National Science Week offering via the website https://museumsvictoria.com.au/national-science-week/
Discover more about Victoria's State Fossil Emblem via the website https://museumsvictoria.com.au/melbournemuseum/state-fossil-emblem/
Throughout the week experts, scientists and curators will be featured across Museums Victoria's Instagram and Twitter channels. Experts will be appearing live and covering topics like stars, spiders, marine life and palaeontology while offering a behind the scenes look at their work for everyone to enjoy at home. They'll also be answering questions that can be submitted via the Museums Victoria website and participating in daily 10 second science challenges on Instagram stories.
This webinar provides an exciting opportunity for families to deepen their understanding of climate science and our changing world, discuss climate action and work together as a family to create a climate pledge. This talk is part of ACCLIMATISE in partnership with Inspiring Victoria.
Treasures of the Natural World  includes the poignant Dodo – a flightless bird from Mauritius which has become an icon of human-caused extinction. This talk will explore how rare specimens of extinct species in collections for centuries are still valuable today using examples from the exhibition and from contemporary research at Museums Victoria. It will also discuss contemporary fieldwork by Museums Victoria, from fire affected landscapes of Australia to islands aside Wallace's line in Indonesia that are leaving a legacy of specimens that will be valuable for centuries to come.
First Peoples of Australia have looked after this land sustainably since time immemorial, while today Indigenous youth in Australia and around the world work to address our climate crisis. Simultaneously, researchers across many disciplines are working together to confront this crucial challenge of our time. Join a conversation with the scientists and Indigenous youth at the forefront of climate action and leadership. This talk is part of ACCLIMATISE in partnership with Inspiring Victoria.
Museums Victoria aims to inform understanding of our changing climate and contribute to the long-term protection of Australia's natural environment.
Support our world-leading experts to continue vital research, conservation, and education programs to advance biodiversity and ensure a thriving future. Learn more here.