Games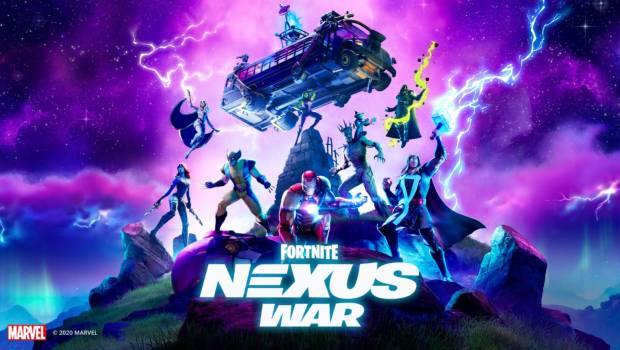 Published on August 28th, 2020 | by Adrian Gunning
Join Marvel Heroes and Villains in Fortnite Nexus War, available now
The Nexus War begins now with the launch of Fortnite Chapter 2 – Season 4. The lore, legends, Heroes and Villains from Marvel have arrived in Fortnite!
In Fortnite Chapter 2 – Season 4, Nexus War, a threat to Reality itself looms over the Island. Drop into the new Season today and join forces with the Lore and Legends of Marvel against Galactus — Devourer of Worlds.
After the Island and the world of Marvel collided, powerful abilities are now at your command. During battle, adopt super-powers like Doctor Doom's Arcane Gauntlets, Groot's Bramble Shield, Silver Surfer's Board, and more arriving later in the Season.
In addition to new super-powers, take action with the Stark Industries Energy Rifle, a distinct weapon from Stark Labs that has a different benefit depending on how you aim. Bring your weapons and powers with you as you explore iconic locations both current and upcoming, such as Doom's Domain, Sentinel Graveyard, and more.
With the new Season comes the Chapter 2 – Season 4 Battle Pass, with 100 unlockable rewards and a collection of outfits from Marvel Heroes and Villains: Thor, Iron Man, Storm, Doctor Doom, She-Hulk, Mystique, Groot, and Wolverine. Complete each Legend's special quest to bring out their awakening, a built-in Emote that reveals the Hero or Villain within.
To find out how the Heroes and Villains of Marvel found themselves on the Island, experience the whole NEXUS WAR: THOR comic story in the Helicarrier room in Fortnite or here, and check out Marvel.com for more news about how this story fits into the current Thor series, a first look at Marvel's Fortnite comic book variants, and other Easter eggs in the Marvel Universe.