Games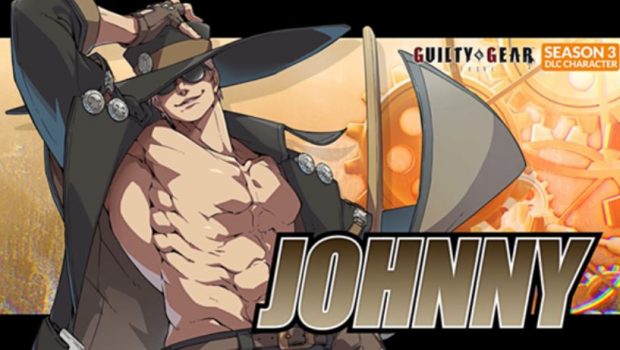 Published on August 25th, 2023 | by Adrian Gunning
Johnny, the first character of Season Pass, is available for Guilty Gear Strive! New Daredevil edition also available
Guilty Gear -Strive-, which is now the most successful instalment in the franchise with over 2,5 million players worldwide, is welcoming its latest addition to the roster, Johnny. With katana in hand, this daring debonair pirate and his crew spend their days traveling the globe, caring for and defending the less fortunate. Johnny's mastery of swordsmanship and notable strength will allow for players to get the upper hand using a variety of swift attacks.
Watch the new trailer here: https://youtu.be/nxyOCX2vuEQ
Johnny is available now as the first character of the all-new Season Pass 3 for Guilty Gear -Strive-. Season Pass 3 will contain three other characters in addition to Johnny, along with two new battle stages, the Additional Colour Pack #3, and the Season Pass 3 Purchase Bonus (which contains additional costume colours).
Season 3 also comes with a plethora of updates and changes to the game, enhancing the overall experience both offline and online. Among these changes are two new battle mechanics: Wild Assault, a powerful offensive maneuver which allows players to take the initiative and rush forward while attacking; and Deflect Shield, a defensive manoeuvre that creates considerable distance between the opponent while blocking their aggression. However, both techniques are a high-risk, high-reward gamble, utilising 50% of the Burst gauge upon activation.
In addition, today also marks the release of Guilty Gear -Strive- Daredevil Edition, which contains the base game along with the Season Pass 1, 2 and 3. The Daredevil Edition also includes the 25th Anniversary Colours, as well as ad digital sounds and artwork.
Guilty Gear -Strive- is available on PlayStation®4, PlayStation®5, PC, Xbox Game Pass, Xbox Series X|S, and Xbox One. For more information on Guilty Gear -Strive- and other products from Bandai Namco Europe, please visit: www.bandainamcoent.eu. Follow us on Twitter at: https://twitter.com/BandaiNamcoEU.