Movies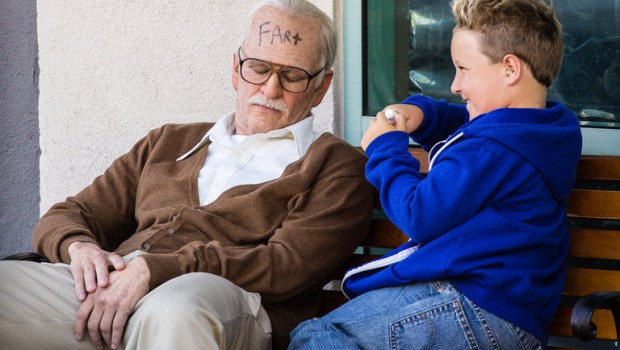 Published on February 21st, 2014 | by admin
JOHNNY KNOXVILLE STARS IN THE OUTRAGEOUS COMEDY JACKASS PRESENTS: BAD GRANDPA
 "The most consistently funny film of 2013" Jonathon Natsis, FilmInk
JOHNNY KNOXVILLE STARS IN THE OUTRAGEOUS COMEDY JACKASS PRESENTS: BAD GRANDPA
Debuting on March 12, 2014 digitally and March 26, 2014 on Blu-ray™ & DVD  Blu-ray™ includes an uproarious UNCUT version, plus over an hour of deleted and  behind-the-scenes footage
 SYDNEY, Aust. – "Refreshingly hilarious, this blend of Borat and Jackass is the funniest film of the year." (Jonathon Natsis, FilmInk), the boisterous road trip JACKASS PRESENTS: BAD GRANDPA hits the gas on March, 26, 2014 when it arrives on Blu-ray, DVD and Digital from Paramount Home Media Distribution. Jackass ringleader Johnny Knoxville reprises his role as 86-year-old Irving Zisman in the story of a crotchety old man unexpectedly saddled with the care of his 8-year-old grandson, Billy (Jackson Nicoll). The two generations of troublemakers soon develop a bond, as they hustle their way across the heartland of America pursuing hijinks and pulling pranks on unsuspecting, real-life people—all of whom had no idea they were starring in a hidden camera film.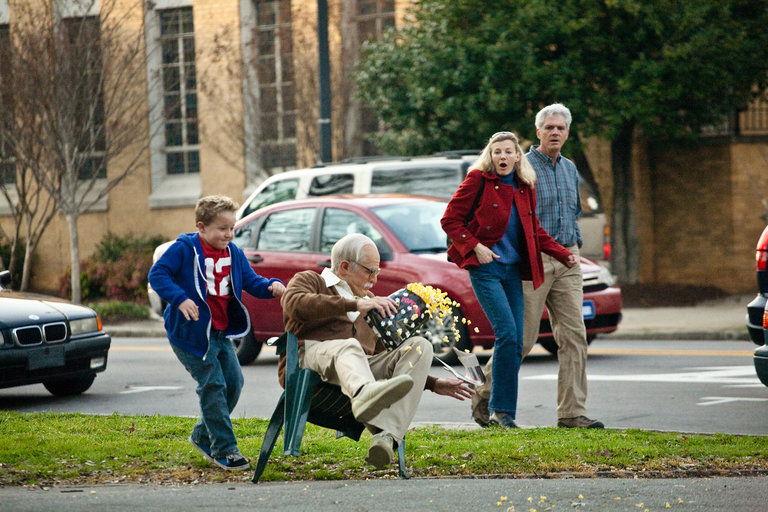 "We had so much hilarious footage that we had to cut for various reasons, so I'm psyched that people are going to get to see everything – Woohoo!!" said Johnny Knoxville. "Plus I think fans will get a kick out of seeing how we pulled off some of the pranks in the behind-the-scenes footage. As Irving would say, 'The show's not over until I hogwrench the fat lady's spatooly.'"
Page 2 of 3
JACKASS PRESENTS: BAD GRANDPA will be available on Blu-ray crammed full of even more outrageous uncut footage and over an hour of behind-the-scenes antics, deleted scenes and alternate reactions from real people. The film will also be available as a single-disc DVD with bonus features.