Films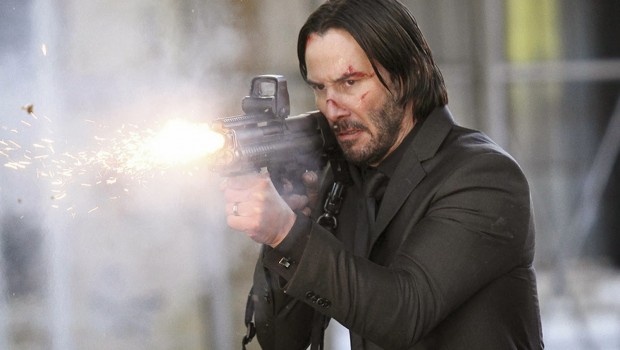 Published on November 2nd, 2014 | by Curtis Mayfield
John Wick – Film Review
Reviewed by Curtis Mayfield M-H on October 24th, 2014
Roadshow Films presents a film by David Leitch and Chad Stahelski
Written by Derek Kolstad
Produced by Basil Iwanyk, David Leitch and Eva Longoria
Starring: Keanu Reeves, Michael Nyqvist, Alfie Allen, Adrianne Palicki and Willem Dafoe
Music by Tyler Bates and Joel J. Richard
Cinematography: Jonathan Sela
Edited by Elisabet Ronalds
Running Time: 101 minutes
Rating: MA
Release Date: October 30th, 2014
Actor Keanu Reeves might be known as Neo for the rest of eternity in the eyes of film fans. Though in the last few years Reeves has shown his ability to act without having to kick another character through a window or impossibly dodge bullets. The highlights of this actor's career often show him in action roles. For every movie that didn't feature a single bullet or explosion (for example, A Scanner Darkly) there always seemed to be more action blockbusters for Reeves to act in. There was Constantine, Speed, Street Kings, 47 Ronin and of course, The Matrix trilogy. So the question is; do we need another Keanu Reeves action movie in 2014? The answer is hell yeah! The story of mysterious ex-hitman John Wick certainly isn't breaking the mould in terms of storyline but what it lacks in original narrative it compensates with stylish violence and a leading character who is so much of a badass that even Chuck Norris might need to consider retirement.
The plot plays out like this: badass hitman leaves life of crime behind to be with the woman of his dreams. Said woman dies of terrible illness and leaves hitman with an adorable puppy. Said puppy is only thing in Wick's life that keeps him grounded but is killed by murderous Russian car thieves. This attack prompts aforementioned hitman to come out of retirement and kick the living shit out of everyone responsible. On paper this story does sound somewhat idiotic and could have easily been the premise for Taken 3 but with the help of having gritty overtones and a great supporting cast, John Wick might be the best action movie of 2014.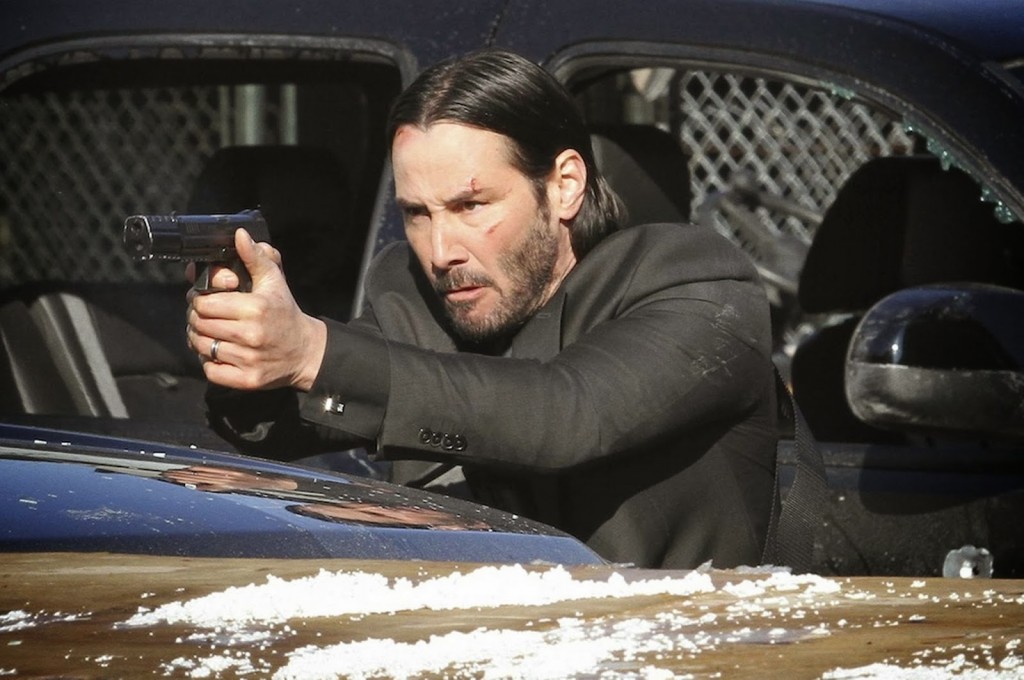 One aspect of this movie that was really enjoyable (and somewhat sadistic) was watching the character of John Wick descend back into this peculiar underbelly of New York City, where currency is exchanged in the form of gold coins and certain "business dealings" cannot be carried out in particular establishments. Reeves seems comfortable in the role of a man who has a lot to do but not much to say. Wick does little to no talking about himself, that part is left to the other characters. "I once saw him kill three men with a pencil" explains Russian mob boss Viggo Tarasov (played by Michael Nyqvist). Viggo tells this to his annoyingly cocky son Iosef (Alfie Allen), who is responsible for the death of Wick's dog, and that it's not what he did that disturbs him; it's WHO he did it to that's the trouble. It does seem like Russian bad guys are the new go-to-villains these days with recent action films like The Equalizer following this trend as well. Luckily, this may be one of the only snags first time directors Chad Stahelski and David Leitch, along with relatively new screenplay writer Derek Kolstad, get caught on. There is definitely no coincidence that Stahelski is both co-director of this film and was Reeves' stunt double for The Matrix, Constantine and even 1991's Point Break.
Though not slapstick, the movie does have its funny moments but things never get too ridiculous. Even though Wick has the ability take down a small army with his bare hands he is no invincible being as he still meets his match with easy-on-the-eyes assassin Ms. Perkins (Adrianne Palicki) and only gets out of certain situations from the help of handy sniper Marcus (Willem Dafoe). The biggest weapon Wick uses is his own reputation. This is shown in a scene where a security doorman simply "takes the night off" when confronted by John Wick's polite greeting.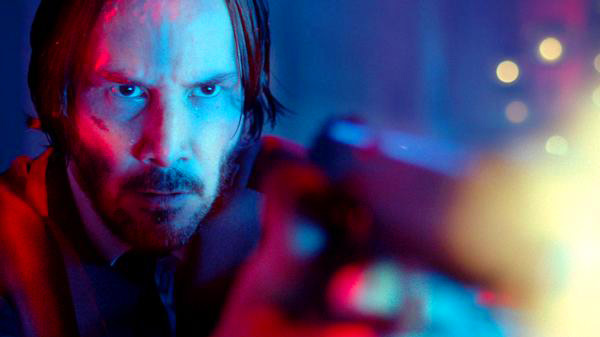 The combat of the movie does go beyond the regular violence we see in most action productions, with Wick favouring shooting bad guys in the head and silently stabbing enemies for efficiency. But it's not all guns either with lots of exciting hand to hand combat happening as well. Cinematographer Jonathan Sela does a brilliant job of literally painting Wick and his world in a certain light. The beginning of the film shows the leading character living in a realm of greys and other muted colours that puts forward Wick's sad and lonely existence. For some reason there is an emphasis on the setting being New York City, though most of the locations are so anonymous it could have been filmed in any major American city. John Wick clearly has a target audience of action loving fans that enjoy substance with their movies but also has plenty of bullets, suits and fast cars. On paper Reeves' latest outing seems like a clichéd mess but it's just too much fun to miss out on.
Summary: What it lacks in original narrative it compensates with stylish violence and a leading character who is so much of a badass that even Chuck Norris might need to consider retirement.