Films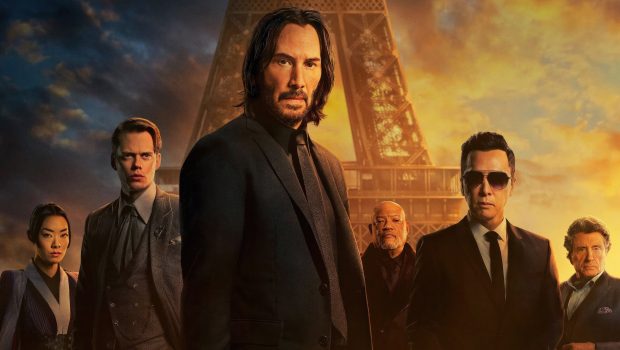 Published on March 30th, 2023 | by Curtis Mayfield
John Wick: Chapter 4 – Film Review
Reviewed by Curtis Mayfield M-H on 22nd of March, 2023
StudioCanal and Lionsgate Films present a film by Chad Stahelski
Written by Shay Hatten and Michael Finch
Produced by Basil Iwanyk, Erica Lee, and Chad Stahelski
Starring: Keanu Reeves, Laurence Fishburne, Lance Reddick, and Donnie Yen
Music by Tyler Bates & Joel J. Richard
Cinematography: Dan Lausten
Edited by Nathan Orloff
Running Time: 169 minutes
Rating: MA15+
Release Date: the 23rd of March 2023
Let's get the biggest flaw of John Wick: Chapter 4 out of the way: its near three-hour running time. That kind of screen time is usually reserved for blockbuster endings, such as Avengers: Endgame (2019) or 1990s epics like Braveheart (1995). It  is a little strange seeing several hours dedicated to one man tearing through hoards of assassins over the death of a pet from years ago. It is undeniable how incredible the fight choreography of the John Wick film series has been, but this movie proves you can get slightly bored with too much of a good thing. That aside, John Wick: Chapter 4 overflows with amazing fight scenes and beautiful set designs. For the uninitiated Keanu Reeves plays John Wick, the boogieman of the underground world of crime, guns, and blood. In 2014, director Chad Stahelski introduced us to a secret world of assassins with a mysterious gold coin currency, a neutral ground hotel and a new concept of movie action with 'Gun-Fu' for fans of the shoot 'em up genre.
In Chapter 4 we continue to see Mr Wick on the run from the omnipresent High Table for his past sins as a man of violence. As the chapters of this franchise continue so do the dead bodies and mayhem. Wick's character stays fairly consistent with the movie relying on new characters to keep things flavourful. Shamier Anderson plays an assassin who has a holdout approach to taking down John. The longer he waits, the higher the bounty becomes. And what could be more exciting than seeing real life action man Scott Adkins take on Reeves? How about Scott Adkins in a bodysuit and enough prosthetics to make the crew of The Whale (2022) feel jealous? Familiar faces, such as Laurence Fishburne, pop up to be reunited with Reeves once again. Lance Reddick makes a final appearance as Charon, the forever-chill front desk manager of the hotel that hitmen and hitwomen call a safe haven. Shane Black reprises his role as Winston, the barrel chested hotel manager and frenemy to Wick. From past John Wick movies, it is clear the overseers of this world do not appreciate rule breakers as team after team of killers is sent after Wick. For a movie as long as this the action does surprisingly stay interesting without it being bogged down in assassin lore, something the previous films were guilty of undertaking.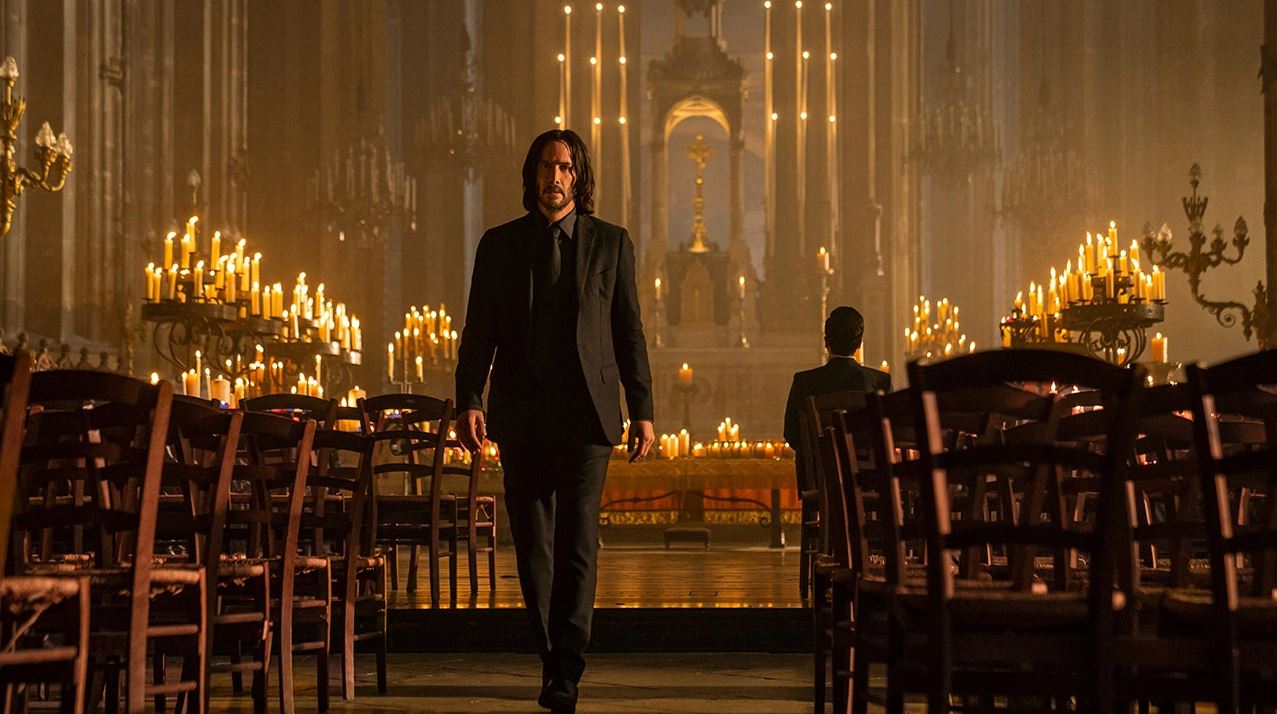 It means the action set pieces here are extended (about 20 minutes plus) compared to the average action flick. What sets the John Wick movies apart from the others is the input of Stahelski, a former stunt double for Reeves in The Matrix films. Having stunts coordinated by someone who has had their boots on the ground for several decades definitely gives John Wick that spicy twist on people being punched and shot to death. The formula that the stunt coordinators use here is basically the antitheist of what we've seen in films like Taken (2008) and The Bourne series. Instead of using an unnecessary number of cuts and edits to produce a frantic looking action set piece, the John Wick crew use a smoother approach that looks and feels fantastic. Sometimes they employ (what seems to be) one take to complete complicated fight scenes. Picture a suited up Reeves taking on a blind sword carrying hitman in the form of Donnie Yen and you will get the idea. Cinematographer Dan Laustsen should be handed all the awards now please.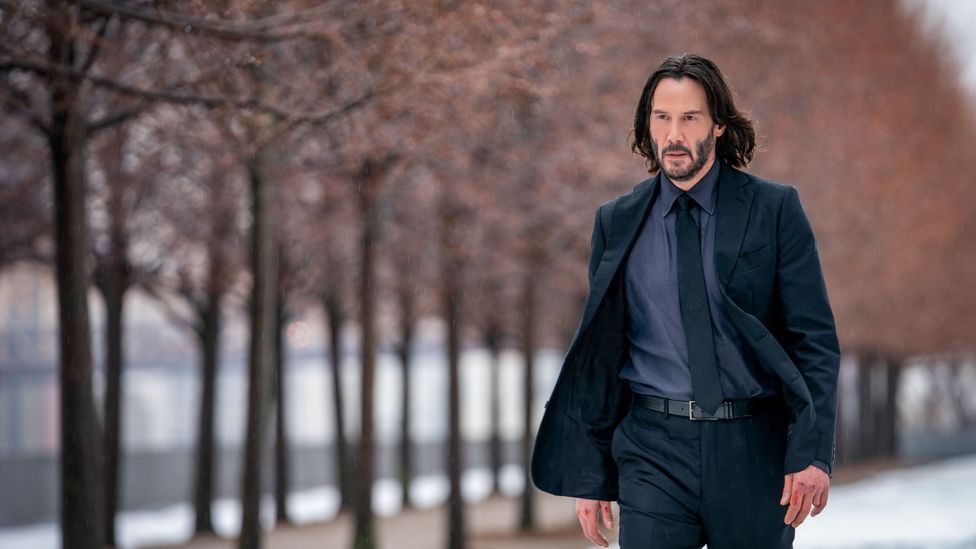 If John Wick: Chapter 4 has a message it's that the Academy Awards need to open up a category for excellence in stunts as a large number of bone crunching acrobatics were real instead of CGI. You can feel the bruises and bumps from your cinema seat. If Top Gun: Maverick (2022) proved that cinema is still alive then consider John Wick: Chapter 4 Exhibit B. The runtime may be long but for fans of the series (and fans of the cinema experience in general) will draw a lot from this movie.
Summary: Chapter 4 is too long but overflows with amazing fight scenes and beautiful set designs.