Films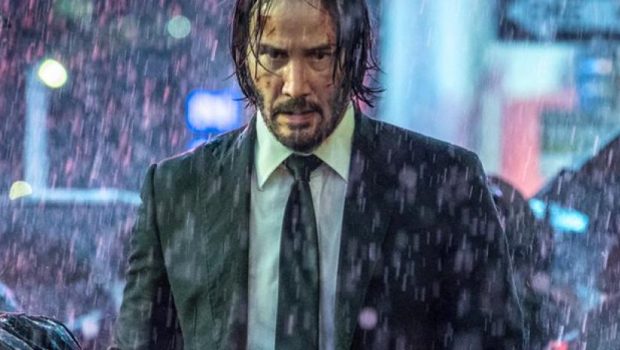 Published on May 16th, 2019 | by Harris Dang
John Wick: Chapter 3 – Parabellum – Film Review
Reviewed by Harris Dang on the 15th of May 2019
StudioCanal presents a film by Chad Stahelski
Produced by Basil Iwanyk and Erica Lee
Written by Derek Kolstad, Shay Hatten, Chris Collins and Marc Abrams
Starring Keanu Reeves, Halle Berry, Laurence Fishburne, Mark Dacascos, Asia Kate Dillon, Lance Reddick, Said Taghmaoui, Jerome Flynn, Jason Mantzoukas, Tobias Segal, Anjelica Huston and Ian McShane
Edited by Evan Schiff
Running Time: 131 minutes
Rating: MA15+
Release Date: the 16th of May 2019
Out of all the franchises, sequels and highly buzzed film projects of 2019, John Wick: Chapter 3 – Parabellum is one of my most anticipated. In international cinema, seeing lots of practiced stunt work, unparalleled skills of martial arts and accomplished filmmaking without excessive CGI has been plentiful due to films such as Indonesia's The Raid films (2011 and 2014), South Korea's The Villainess (2017), Vietnam's Furie (2019) and many others.
In the case of Hollywood, the little action film that kept chugging along a similar path was former stuntman/director Chad Stahelski's John Wick (2014). Much like the titular character, the cast and crew accomplished 'the little action film that could' by showing focus, commitment and sheer will in the action and world building in ways most mainstream action films do not understand.
The franchise's third entry sees the cast and crew return, along with new actors/stunt people, a bigger budget and more ambitious ideas to explore. Will Parabellum succeed on its own two feet and be a worthy entry in the franchise?
Continuing immediately after the events of John Wick: Chapter 2 (2017), Wick is on the run after gunning down a member of the High Table—the shadowy international assassin's guild. Saddled with a $14 million-dollar bounty on his head, stripped of the protective services of the Continental and no place to go, Wick must fight his way through the streets of New York as he becomes the target of the world's most ruthless assassins.
That is as far as the plot goes but if you are a John Wick follower or an action fan, the plot is not the most important aspect to consider as it is simplistic and shopworn. What is pivotal is whether Parabellum is as good as the prior two entries in terms of what made them work in the first place, specifically the action, Reeves' presence, and the mythology.
Thankfully, Parabellum is not only a great action film, but it is also the best of the trilogy. The focus, commitment and sheer will from the cast and crew are completely intact and all aspects of the filmmaking are top-notch. The cinematography by returning DOP Dan Lausten is vivid and striking due to the contrasting use of bright colours and in conveying the shrouded darkness within Wick himself and how he must tap it to survive.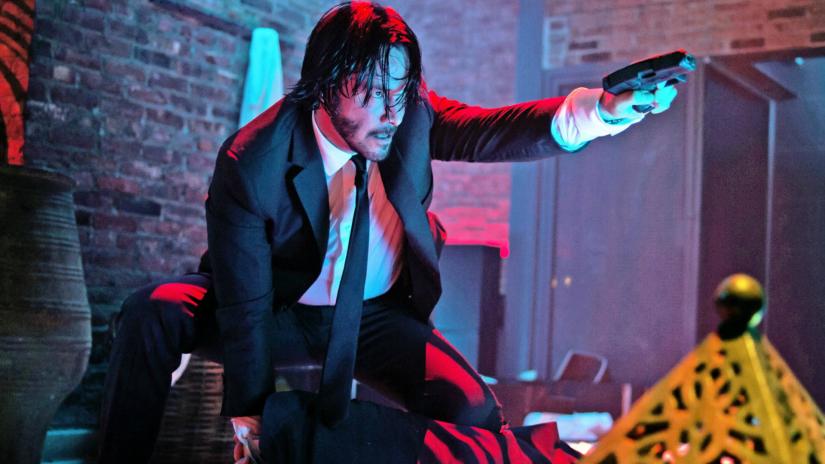 The production design by returning designer Kevin Kavanaugh is spectacular. The world of the Continental (in both New York and Morocco) is shown in all its glory this time, which adds a sense of fantasy and mythology to proceedings. The visuals are further complemented by a grandiose room made entirely out of glass that is so striking it almost hurts to see it destroyed when the action starts. When it commences, it is exhilarating, brutal, fluid and absolutely jaw-dropping in its conception and execution. The fact that the sheer volume of action does not bore or exhaust the audience is due to two factors.
Stahelski and screenwriter Derek Kolstad love their action cinema, and it shows in the variety of ways they have dramatised the action scenes. The film showcases improvised weapons fighting (the use of books and knives) to gun battles mixed with complex fight choreography (the pairing of Reeves and Berry and her loyal dogs against henchmen) to chase sequences involving horses and motorcycles. The latter is a great nod to Jung Byung-gil's South Korean action flick The Villainess (2017). The different types of action are devised (by stunt-team 87Eleven), edited (with precision by returning collaborator Evan Schiff) and lensed to intricate perfection.
Parabellum also features a stronger emotional through-line than its predecessor. In Chapter 2, Wick was brought back into the game due to moral obligation rather than being driven by pure emotion. Consequently, the action scenes in Chapter 2 were not as thrilling as expected. In Parabellum, not only is Wick on the run for his life, he must face dangerous choices that question whether he should remain loyal to the people that love him or the people that made him who he is. It may not be as strong or simplistic a through-line as the first film offered, but it is something substantial that audiences can embrace, which lends dramatic power to the action scenes.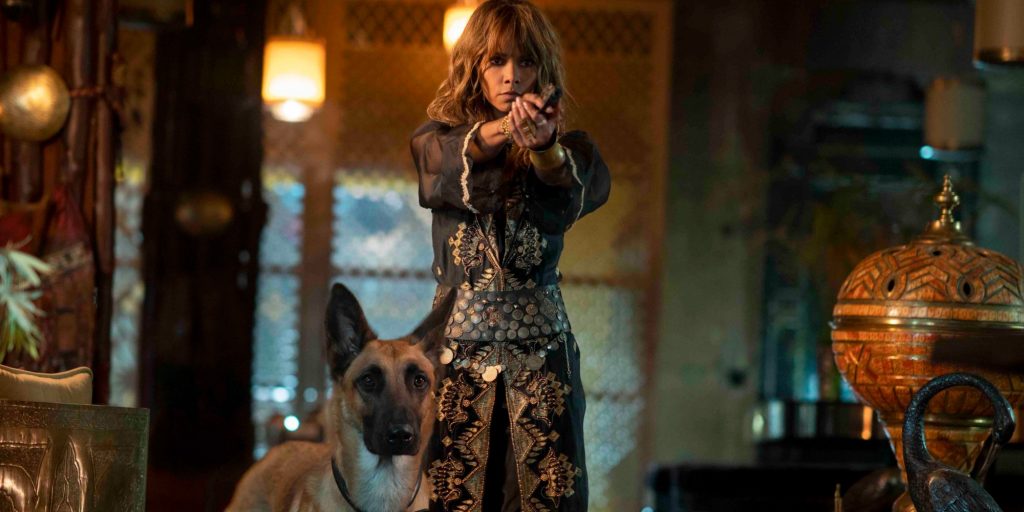 In terms of dramatic power, the film's large cast add credibility to the action and drama. Returning actors Ian McShane and Laurence Fishburne are fun and respectable in their screen-time, and Lance Reddick participates in the action this time, complete with shotguns in tow. Franchise newcomers, including Anjelica Huston, Said Taghmaoui, Jason Mantzoukas and Jerome Flynn, make the most out of their brief but colourful characterisations. Halle Berry stands out convincingly as Sofia; her action scenes are effortless, and her presence is forceful. Similarly, Asia Kate Dillon impresses as the Adjudicator. Together, they bring a fun, antagonistic, authoritative and wicked effort to their performances.
Then there is the big vampire man himself, Keanu Reeves. Showing no signs of slowing down, Reeves gives a fantastically understated performance. He convinces in being emotionally fallible and physically imposing, as his character undertakes an absolute wringer of a journey that spans continents. It also helps that the sparse script by Kolstad (co-written by Shay Katten, Chris Collins and Marc Abrams) lends a hint of backstory, including a viewpoint into Wick's past and an interesting callback to a pivotal scene in the previous chapter that Reeves utilises.
Special credit must be given to the stunt people and martial artists that Reeves faces. They include familiar faces such as Chinese talent Tiger Chen (who worked with Reeves on The Matrix trilogy) to Boban Marjanović (NBA player for the Philadelphia 76ers) to both Indonesian talent Yayan Ruhian and Cecep Arif Rahman (both known for being in The Raid films by director Gareth Evans), and Mark Dacascos as the main antagonist, Zero (who is a good actor and a martial artist in his own right). They all lend their efforts in making the action strong and believable.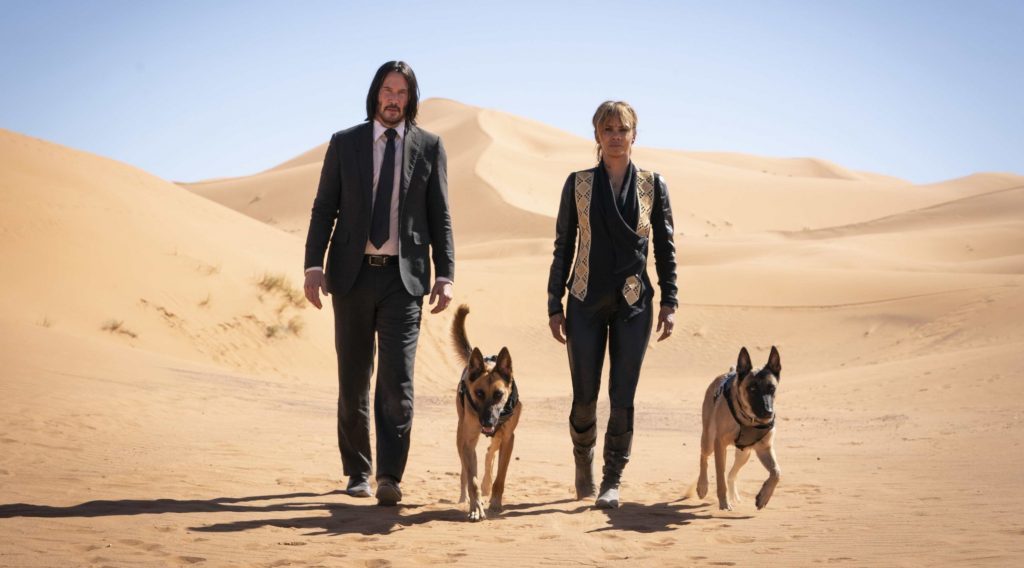 John Wick: Chapter 3 – Parabellum is an action extravaganza that improves on the first two films with more ambitious action, a deeper understanding of the titular character, and an illuminating look into the world of assassins. Thanks to Reeves' commitment, the varied supporting cast of thespians and stunt-people, and director Stahelski and screenwriter Kolstad's love of action cinema, it surpasses expectations to become the best film of the trilogy.
Summary: Parabellum is not only a great action film, but it is also the best of the trilogy. The focus, commitment and sheer will from the cast and crew are completely intact and all aspects of the filmmaking are top-notch.