Films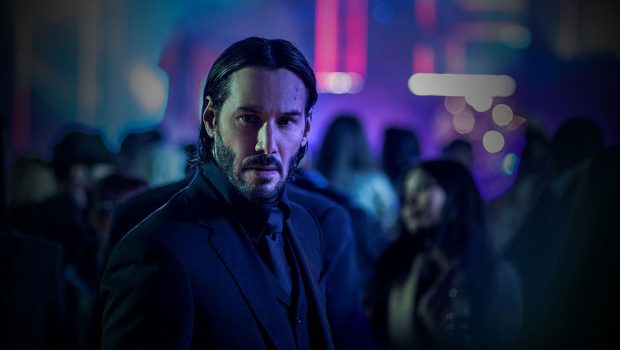 Published on May 17th, 2017 | by Curtis Mayfield
John Wick: Chapter 2 – Film Review
Reviewed by Curtis Mayfield M-H on the 8th of May 2017
StudioCanal presents a film by Chad Stahelski
Written by Derek Kolstad
Produced by Basil Iwanyk & Erica Lee
Starring: Keanu Reeves, Common, Ruby Rose, Riccardo Scamarcio & Ian McShane
Music by Tyler Bates & Joel J. Richard
Cinematography: Dan Laustsen
Edited by Evan Schiff
Running Time: 122 minutes
Rating: MA15+
Release Date: the 18th of May 2017
It was the great Busta Rhymes that once said "Woo Hah!!" and I foresee you saying the same thing about ten minutes into watching the masterful action flick John Wick: Chapter 2, starring the ageless Keanu Reeves as the dopest super assassin with a pet dog. Director Chad Stahelski and writer Derek Kolstad have sculpted a great sequel using the best parts of the first movie and more. They've taken all the good aspects that made the first John Wick the amazing movie that it is and built on it. It's a simple formula that a lot of filmmakers can't seem to grasp. Instead of taking the routes that movies like The Hangover or Taken series have used over and over, John Wick: Chapter 2 plays out just how a chaptered story would.
It avoids recycling a storyline and simply continues the plot while introducing fresh interesting characters and opening new doors to an intriguing criminal world. This movie begins where the last one finished with John Wick using all his bad-assery (real word) to get his vintage car back from some Russian gangsters. What made the first movie so great, like uninterrupted action sequences and baddies taking bullets straight to the head, is immediately seen again this go around.
Kolstad's script does a great job of telling the next phase in Wick's life after coming out of retirement. After Wick retrieves his precious Mustang back (and kicks a few heads in), the ripples of his actions quickly spread out amongst the beautiful criminal underworld that Kolstad painted so vividly the first time around. The mysterious gold currency and rules of neutral areas still apply but there are new tasty additions like the locket presented to Wick by Santino D'Antonio (Riccardo Scamarcio), a former associate who demands that now that he's out of retirement Wick must fulfil a debt and there's only way one of repaying these dues, by spilling blood and lots of it. Santino wants his sister Gianna (Claudia Gerini) out of the picture so he can score a seat at a very powerful table. Of course Wick has already avenged the death of his puppy in the first movie so he feels no need to honour this deal which results in a few explosive grenades being fired from Santino into John's house. Reluctantly he takes on this mission as a way of once again getting out of this striking criminal world.
Like any good sequel there's a location change (albeit brief) with John heading to Rome to assassinate Gianna at one of the coolest parties ever. This movie doesn't venture away from the ridiculous and embraces the funny when needed. One scene in particular has Wick staying at the hotel for assassins in Italy with an Italian version of Ian McShane's character asking John politely if he's "here for the Pope". The criminal world that was presented in the last movie is expanded upon more with John shopping for guns and bulletproof suits like it's a regular Tuesday for this head-kicking badass. This dark world is opened up even more with scenes of tatted up 1950s-esque phone operators relaying messages of bounties being placed on people's heads. Without giving anything away all that will be said is that John has to fight off an army of hired guns once returning from Rome.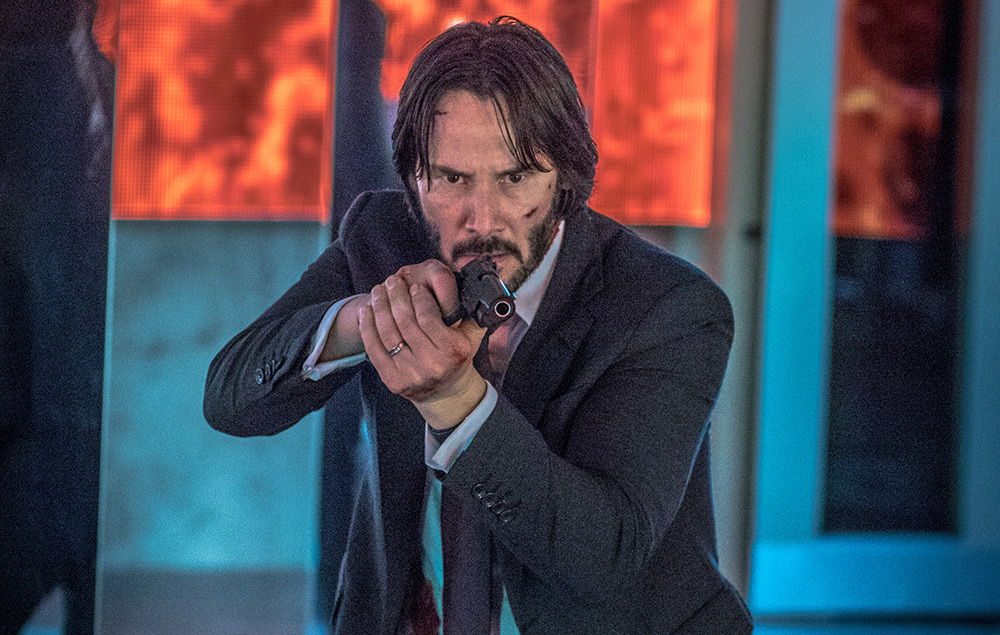 After many scenes of Mr. Wick straight up destroying goons we're presented with a worthy foe for our hero. Cassian (played by a brilliant Common) has a few bones to pick with John and thus several awesome scenes unfold with these two murder experts fighting in public. Terrifying for onlookers, freaking fantastic for us in the audience. Ruby Rose takes on an appropriate role of playing a mute assassin that not only uses her hands to sign her words but also uses them to shoot guns and look cool while doing it. It's also great to see the wall of enigma around Wick being slowly chipped away, even if it's just a little at a time, to see his motivations in full. This time around we're not presented with a story of revenge but instead one of attempted redemption with John wanting to do one last job in order to go back to retirement. It seems cliché on paper but plays out a lot better on the screen.
Though this movie is pretty much a perfect action adventure there are just a few wrinkles in the fabric but they're so small compared to the massiveness of the story that you won't be too bothered by some slightly wooden and corny lines of dialogue as well as a final showdown in a house of mirrors. Hey, it's not trying to win an Oscar, ok guys? We just want to see some well choreographed action take place. Hats off to Dan Laustsen for the powerful cinematography. It also helps that the director was Reeves' stunt double on the Matrix movies as well as some of the other epic action movies we've seen in the last 10 or so years (Iron Man, Spider-Man, The Hunger Games, etc). Much like the first one, John Wick: Chapter 2 knows how to put action on the screen with one-shot takes of some incredibly complicated combat scenes. The visuals and pacing of this story is very precise as it's extremely easy to marvel at the cool set pieces that are laid out for us along with the ending that 100% is set up for a third instalment in this fun series.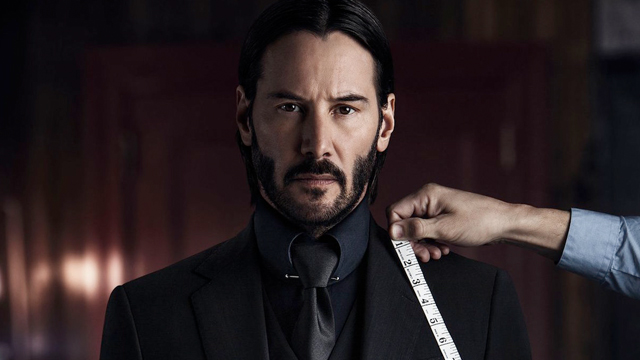 Another Busta Rhymes quote that applies to this movie would be "break ya neck!" because that's exactly what you should be doing when looking for a cinema that's showing this film. And judging from its current box office numbers it won't be hard to find. Waste no time. Burn your Taken Blu-rays. Fling your Fast & Furious DVDS out of a four-story window. Set that copy of Spectre on fire and throw it out of a moving car because you'll only need one action franchise in your life and that's John Wick. Remember the name ya bish.
Summary: Director Chad Stahelski and writer Derek Kolstad have sculpted a great sequel using the best parts of the first movie and more.