Interviews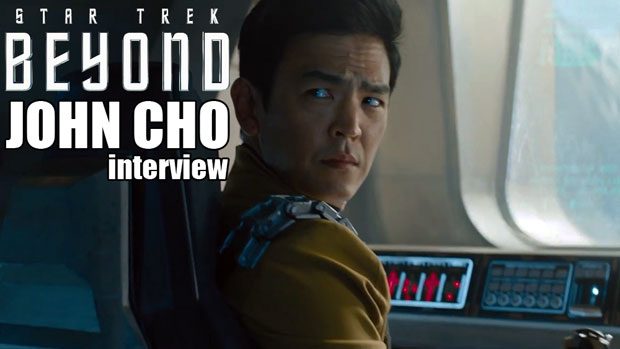 Published on May 22nd, 2016 | by Admin
John Cho Interview (Star Trek Beyond)
Impulse Gamer caught up with John Cho from Los Angeles who once again dons his Starfleet uniform to play the iconic Hikaru Silu, the helmsman of the USS Enterprise in STAR TREK BEYOND which is released in cinemas July 21, 2016.
We just saw the latest trailer for STAR TREK BEYOND which looks amazing but Paramount are still holding the story a closely guarded secret, can you expand on the plot a little more?
I love that trailer and was so happy when I saw it. As to the story, I'll try and be vague and in my view, it's about a villain (Krall, Idris Elba) who is trying to impose us and we're personally running up against questions about that we believe in.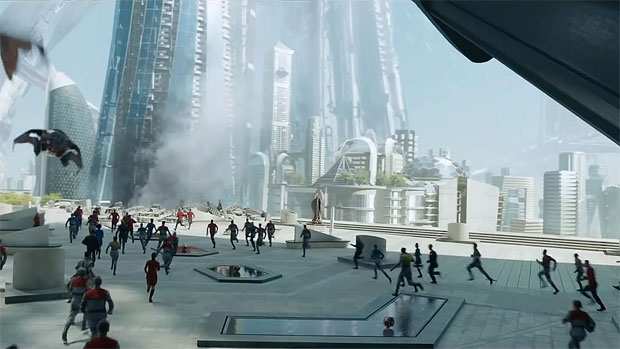 You've been playing Sulu since 2009, how do you think your character has grown since then?
For him, it's about ambition and family. We learn that he has a family and brought them to this particular place where his ambition may have endangered them. So for him, things are very personal in this film and as a result, I think he questions everything that has gotten him into where he is in life.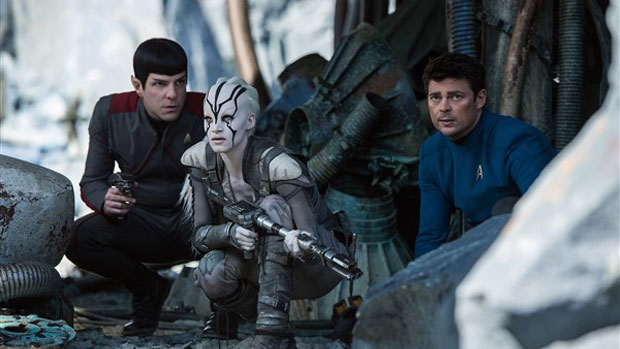 What was it like playing a wiser and more seasoned Sulu?
It was a big deal in terms of Sulu's personal stakes and it really deepened the character for me and how he reacted to the villain who is played by Idris Elba.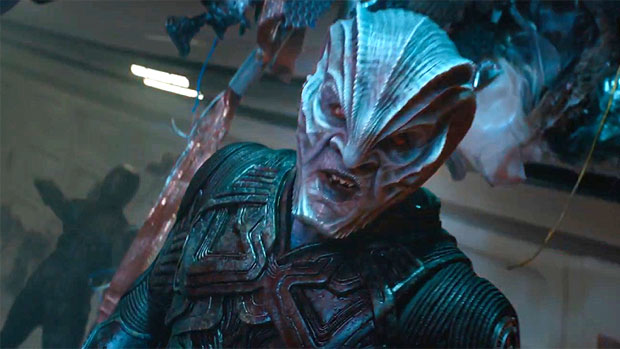 What was it like playing opposite Idris Elba?
It was cool and I've been a long-time admirer of his and it was fun watching him work. I really love watching other actors work and it's always fascinating to see good actors work and how different they are. It's very individualistic and everyone comes at it from their particular point of view and as a cast, we work in very different ways, sometimes wildly different and I'm always surprised to see how cohesive it looks as we seem of the same world yet everyone works in a very different way. So it was very educational for me to work with Idris to see what he does.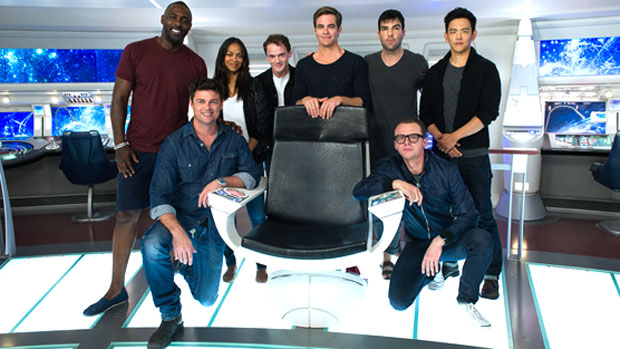 What was it like getting back together with Zachary (Quinto), Karl (Urban), Simon (Pegg), Zoe (Saldana) and Anton (Yelchin)?
It was great… except for Karl … I'm just kidding <laugh> It was fantastic and it's probably the best part of doing these films, hanging out with these guys. We shot for the first time on location and as a result, we spent a lot more time together off the set. We also shot in pairings this time as the story splits us up which was a lot more fun and I got to spend more time with Zoe.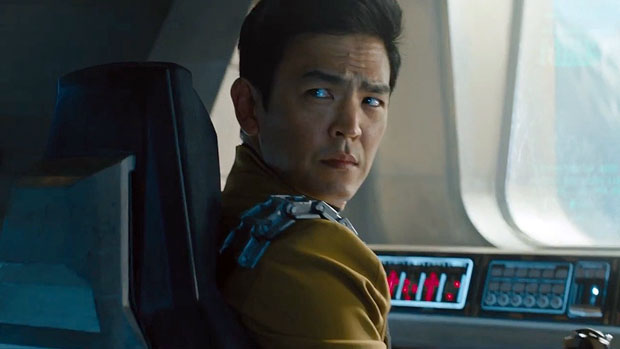 But to answer your original question, I love these guys very much and we've been through a lot together so it's one of my favourite casts. You have a special relationship to each cast but for us to have spent as much time together, it's become a strange constant in our careers that is defined by inconsistency.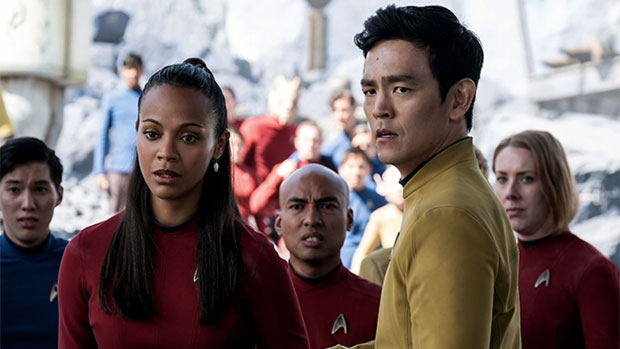 On set, what did you guys do during your down time?
We were doing Dubsmash a lot which is lipsyncing app <laugh>. That was all the rage for a while on set but there was a lot of goofing around, reading, deciding what we were doing on the weekend and making dinner plans.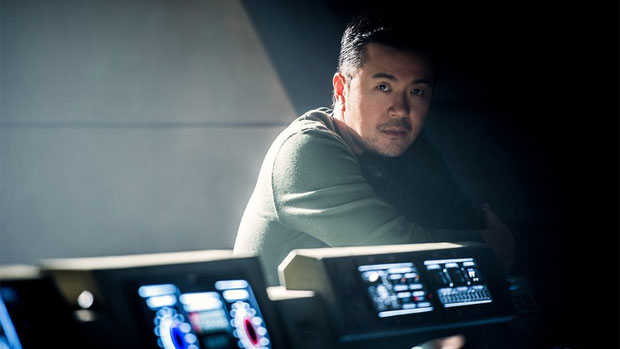 You have a new director for STAR TREK BEYOND with Justin Lin, what do you feel he brought to the film and its direction?
He brings a very veracious work ethic and is really fantastic as what he does. He brings a great sense of kineticism, attention to character and a love for Star Trek.
There was a bit of controversy over the first trailer with some people saying it was too Fast and Furious than Star Trek, what were your thoughts on this?
I see what they're talking about and I get it. What you don't want is a Star Trek movie that is trying not to be Star Trek in my opinion and I think that's where it was coming from. What I knew was we had a made a movie that was very Star Trek and it felt like the original series to me. So I can see why people were frustrated by that.
You mentioned that STAR TREK BEYOND felt like the original TV series to you, what do you think those parallels are?
We're years into our mission at this point like the original series was and also things have gotten episodic for the crew. We've had many adventures together between the second and start of the third film. So things have been going for a while which feels like the original series. The fact that we're split up onto another planet and in pairs also feels like a thing from the original series. The focus on interpersonal relationships and the focus on challenging belief system systems and philosophical questions are reminiscent of the original series for me.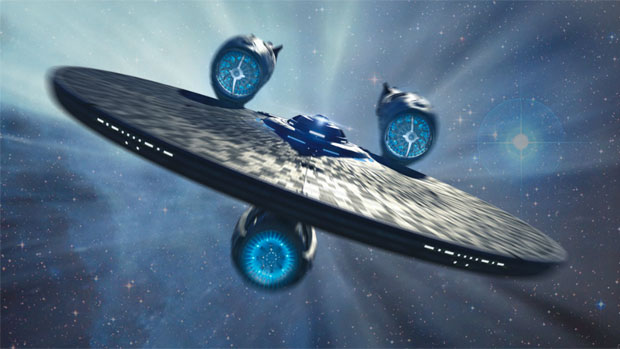 As an actor what do you feel was the biggest challenge in filming STAR TREK BEYOND for you?
To give you an 'actory' answer, it was understanding all the techno-speak <laugh> … it's hard. Aside from that I did get appendicitis while shooting and it was a challenge to come back from that and fill out the suit again as I lost a bunch of weight <laugh> because of the operation.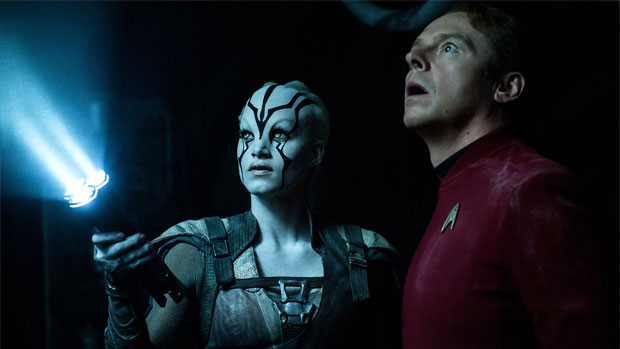 As its Star Trek's 50th Anniversary this year, will you be doing anything to celebrate this milestone?
I'm sure that Paramount has events lined up and I'll be personally baking a cake and blowing the candles out at home <laugh> but other than that, I have no other things planned.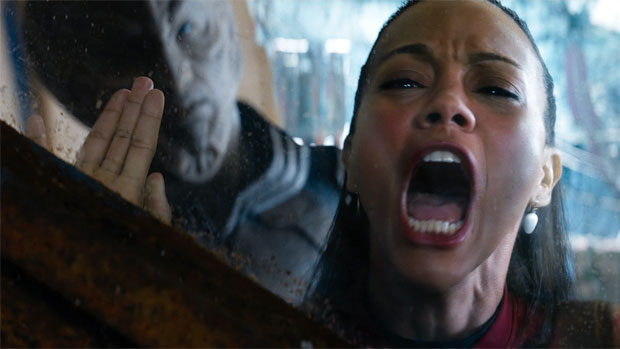 Besides the release of STAR TREK BEYOND, what else does 2016 hold for you John?
I've got some features coming out and I hope to announce some stuff soon. I'm shopping a television show that I'm developing and it's been more of an entrepreneur type of year for me as I've been developing stuff so I'll report what hits.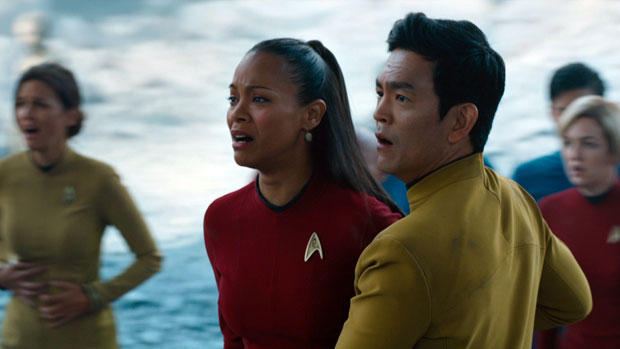 When you met George Takei, the original Sulu, did he give you any words of advice?
It wasn't specific … when I spoke with him since our first sit down, he was a real devotee of Gene Roddenberry and he reminded mw to keep those ideals in the forefront of our minds going forward and reminded me of where the character came from. He was mostly reassuring as I was a nervous wreck!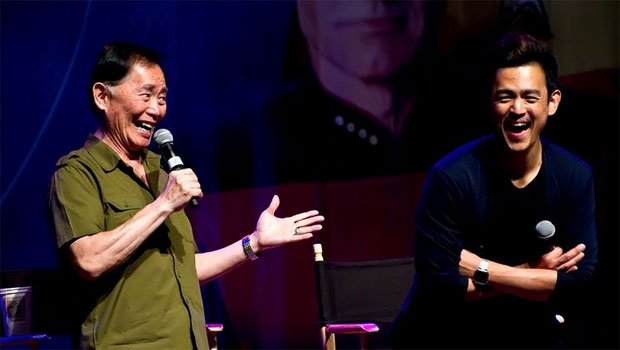 Growing up, I'm sure you had action figures, so what was it like having your own Star Trek action figure?
<laugh> It is very strange! I have a kid and I remember watching my kid play with my action figure and it was I don't know how to describe it… its very odd more than anything. I thought it would be cool but it's more strange, it's surreal.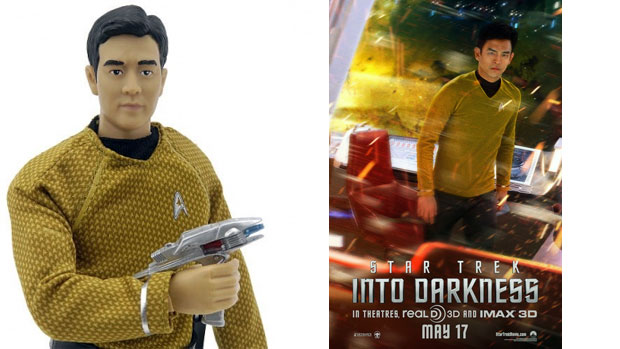 STAR TREK BEYOND
Directed by: Justin Lin
Produced by: JJ Abrams
Cast: Chris Pine, Zachary Quinto, Zoe Saldana, Simon Pegg, Idris Elba, Karl Urban and Sofia Boutella
Synopsis: "Star Trek Beyond," the highly anticipated next instalment in the globally popular Star Trek franchise, created by Gene Roddenberry and reintroduced by J.J. Abrams in 2009, returns with director Justin Lin ("The Fast and the Furious" franchise) at the helm of this epic voyage of the U.S.S. Enterprise and her intrepid crew.  In "Beyond," the Enterprise crew explores the furthest reaches of uncharted space, where they encounter a mysterious new enemy who puts them and everything the Federation stands for to the test.
Facebook: facebook.com/StarTrekAU
Twitter: @ParamountAU 
Instagram: @ParamountAU
#GoBeyond
STAR TREK BEYOND releases in cinemas JULY 21, 2016