Blu-ray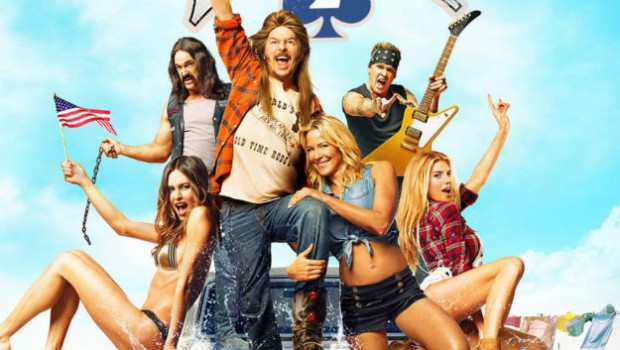 Published on December 11th, 2015 | by admin
Joe Dirt 2: Beautiful Loser­ January 14, 2016
Universal Sony Pictures Home Entertainment is releasing Joe Dirt 2: Beautiful Loser – available to own on Blu-ray™, DVD & Digital from January 14, 2016.
DAVID SPADE (Grown Ups, Hotel Transylvania 2) leads an all-star cast including BRITTANY DANIEL (The Game, White Chicks), PATRICK WARBURTON (Rules of Engagement, Ted 2), MARK MCGRATH (from the band Sugar Ray), DENNIS MILLER (Dennis Miller Live, The Campaign) and CHRISTOPHER WALKEN (Wedding Crashers, Jersey Boys) in Joe Dirt 2: Beautiful Loser. The hicksterical sequel to the 2001 cult classic marks the return of our favourite mullet-headed hero in Joe Dirt 2: Beautiful Loser.
Everyone's favourite trailer trash, rock and roll loving hero Joe Dirt (Spade) is now a family man who is happily married to his wife Brandy (Daniel) with three kids. Joe is loving life and 'keepin' on' when he suddenly gets swept up in a tornado. The natural disaster transports him back to the year 1965, where Joe soon realises that one small difference can completely change the course of history—with disastrous consequences.
Determined to get back to his loved ones in the present, Joe begins an epic journey filled with a series of hilarious trials and misadventures through the American heartland and time itself. Will Joe be able to make his way back to the present before he loses his family forever?
Don't miss the mullet-topped underdog of America try to take control of his life and protect his family in Joe Dirt 2: Beautiful Loser.