Interviews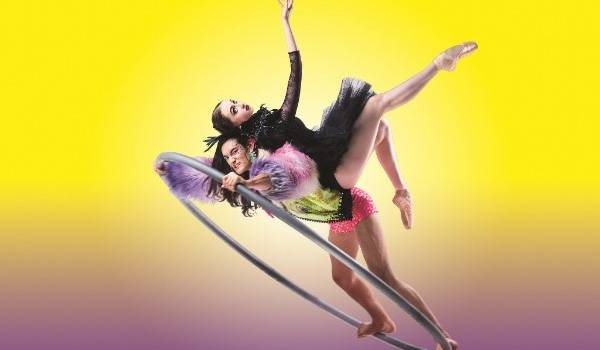 Published on June 11th, 2018 | by Admin
Joaquin Thomas-Mourad Interview ( Le Sacré)
We catch-up with Joaquin Thomas-Mourad who is training to be a professional ballet dancer with the Australian Ballet School and is a performer in the joint production with the National Institute of Circus Arts called Le Sacré!
1. What inspired you to study and perform ballet?
When I was a young child my parents often took me to the theatre to see ballet, and one day my mother enrolled me in classes at the local ballet school. Once a week I would go to this class, where for many years I was the only boy dancing, and afterwards my dad would buy me a chocolate kinder egg surprise. I feel that there has always been something that drew me to ballet (apart from receiving chocolate), and although for many years I wasn't aware of what that was, I gradually came to realise the reasons. There are many aspects of ballet that I find inspiring, but the one thing I have always loved about ballet is that it's never perfect. As artists we are constantly striving for perfection and beauty, and although we know that we might never reach our ideals it the hard work and commitment we put into that ideal that I find so rewarding.
2. Tell us what your favourite aspect of ballet is?
In truth, there are so many facets of ballet that appeal to me personally it's difficult to pick a single favourite, however like many other male dancers I have to say that I love pirouettes and grand allegro most. The feeling of being perfectly on balance and completing a series of pirouettes, or finally executing a difficult grand allegro step, these are my favourite aspects of ballet because they give me a sense of unrestricted freedom that I experience nowhere else.
3. Most challenging aspect?
For me the most challenging part of ballet is not so much the technical aspects, which don't get me wrong are extremely difficult, but it is being able to maintain impeccable technique while embodying a character or particular performance style. Because it's the level of performance quality that you are able to invest (with correct technique) that will distinguish you from other dancers, and allow you to transform from simply an athlete into a true artist. For me, that is the most challenging and enticing aspect of ballet.
4. How often do you train and could you describe your routine to us?
My peers and I train every day except Sunday, which is generally a recovery and rest day or a time to do homework. A typical weekday will start at 8:30am with a classical ballet class finishing around 10am, then depending on our schedule we'll continue with contemporary, pas de deux, academic classes, gym or rehearsals. Most days finishing between 4:30-6:30 except for Saturdays which usually end around midday.
5. Can you tell us how you became involved in Le Sacre?
I think we became involved in Le Sacre when the Arts Eight came together for a conference early this year, and afterwards The Australian Ballet School (ABS) and the National Institute of Circus Arts (NICA) proposed the creation and performance of a choreographic work in collaboration.
6. What does Le Sacre mean to you?
For me, Le Sacre is the uniting and collaboration of two artistic institutions and the merging of two rather diverse art forms. It's an exciting work because it'll be the first crossover of its kind and hopefully will inspire more artistic creations of this manner. I believe that Le Sacre is a piece that mirrors the tragedy and triumph of society in a multitude of aspects, there's an immense amount of symbolism and even more ways in which it can be interpreted.
7. Walk us through your role in Le Sacre?
In the beginning of Le Sacre there are two groups: the oppressed, lying in an amorphis puddle of bodies in the centre of the stage, while the oppressors (known as the patriarchy) stand looking down on them, this continues as the oppressors select people from the ground, picking them up and then rejecting them continuously. Other sections that I'm in involve jump rope, partner work, solo choreography and improvisation.
8. What was it like working with the students from NICA?
It's been a fun and interesting experience working with the students from NICA because many of them are much older than myself and my peers at ABS. It was good to be exposed to an atmosphere that we're not used to, and work with them in ways that we're not accustomed to.
9. How do you think the audience will react to the merging of ABS and NICA?
I'm excited to show the audience our collaborative creation in what has been a journey of self-discovery for many of my friends. I believe it will turn out to be a very different performance from what people may be expecting, dealing with controversial themes and exploring concepts in new and spontaneous ways.
For more information, please visit http://www.nica.com.au/
Gallery