Events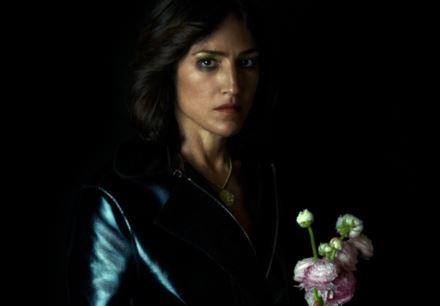 Published on January 21st, 2019 | by Admin
Joan As Police Woman announces Australian tour
Brooklyn based, world renowned recording artist, live concert performer, songwriter, multi instrumentalist and producer, Joan As Police Woman, is coming Down Under this May.
Along with her bandmates Parker Kindred (Drums, Vocals), Eric Lane (Keys, Vocals) and Jacob Silver (Bass, Vocals), Joan As Police Woman will embark on a national tour from the 1st of May taking her latest album Damned Devotion (2018) on the road to the Gold Coast, Melbourne and coastal Victoria, Wollongong, Sydney, Canberra and Newcastle.
Already acknowledged as a thrilling live performer and starkly honest lyricist, Damned Devotion finds Joan As Police Woman at her rawest yet. While her 2014 album The Classic was a soulful celebration of life and her 2011 album The Deep Field a lush moody expansion, this new release sees her stripping her compositions back to the core, the bare-all lyricism and timeless melodies harking back to her accolade-winning album To Survive (2008) and the universally acclaimed debut album Real Life (2006).
Born Joan Wasser, she started her musical career as a classically trained violinist in her early teens. Struck by the music of Hendrix, Siouxie and the Banshees, Nina Simone, Bad Brains and Black Flag, Wasser left her classical roots behind to play with a number of 1990s alt-rock bands including Boston's The Dambuilders, Those Bastard Souls and Helium. in 2002, Joan As Police Woman was born, named in homage to the 1970s TV cop show starring Angie Dickinson. Her sound has naturally evolved through six acclaimed studio albums, hundreds of collaborations and over a thousand live concert performances. Joan has collaborated and performed with a host of incredible artists including John Cale, Lou Reed, David Sylvian, Antony & The Johnsons and Rufus Wainwright.
There are, of course, the well-documented dark times that have informed the melancholy; the death of her boyfriend Jeff Buckley in 1997; the suicide of her friend Elliot Smith in 2003; her mother's death four years later. Music, it has been suggested, is the medicine that has carried her through difficult times. "Today", she discloses, "I can comfortably say that music has saved my life and continues to save my life. I am a devotee. It's not something I can even choose or not choose, it's just what is."
Australia 2019 Tour Dates:
Wed 1 May – Spiegeltent, Gold Coast QLD | Tickets
Thu 2 May – Northcote Social Club, Melbourne VIC | Tickets
Fri 3 May – Caravan Club, Melbourne VIC | Tickets
Sat 4 May – The Sound Doctor Presents, Anglesea VIC | Tickets
Sun 5 May – Spiegeltent, Wollongong NSW | Tickets
Tue 7 May – The Metro, Sydney NSW | Tickets
Wed 8 May – The Street Theatre, Canberra ACT | Tickets
Thu 9 May – Lizotte's, Newcastle NSW | Tickets
Official Website | Facebook | Twitter | Instagram | YouTube