Events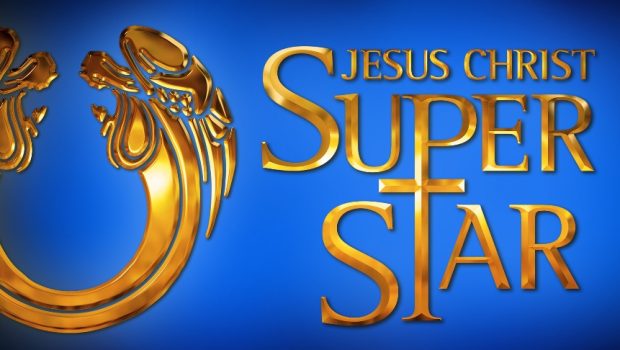 Published on July 30th, 2017 | by Andrew Bistak
Jesus Christ Superstar Review (Melbourne 2017)
Summary: Jesus Christ Superstar is an almost heavenly production at the State Theatre in Melbourne!
Jesus Christ Superstar is one of Tim Rice and Andrew Lloyd Webber's most iconic musical scores which had its own fair of controversy when released in the 70's.  Since then, it's been released in a variety of different mediums and this time the classic rock opera returns to Melbourne at the State Theatre led by acclaimed director Gale Edwards.  It's also hard to believe this music is almost 46-years old this October.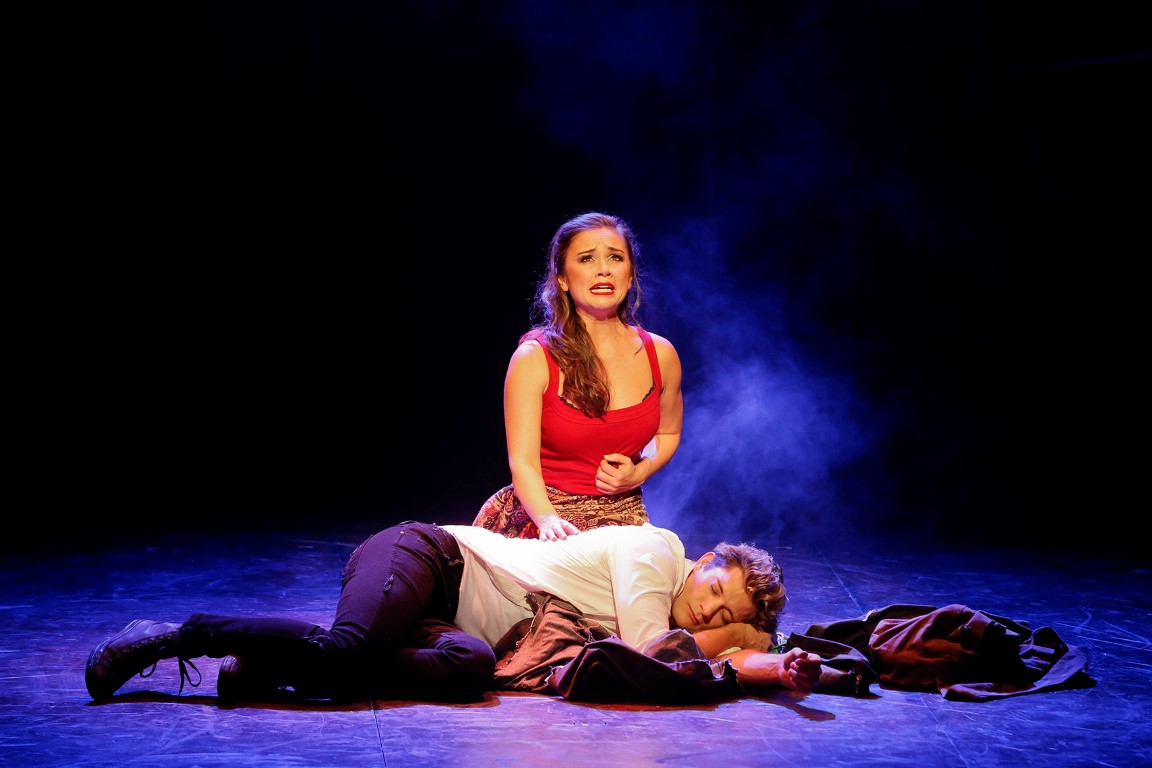 Furthermore, this current incarnation of Jesus Christ Superstar has a very impressive cast that is backed by an excellent live band. The set has that rock concert atmosphere with large two scaffoldings on each side of the set plus some very clever coloured lighting, including a giant crucifix and sign of Herod to help with the presentation. Picking a favourite song from the original or this current version is truly difficult as the cast and band shouted to the heavens with hits like What's the Buzz, Everything's Alright, Superstar and of course King Herod's Song.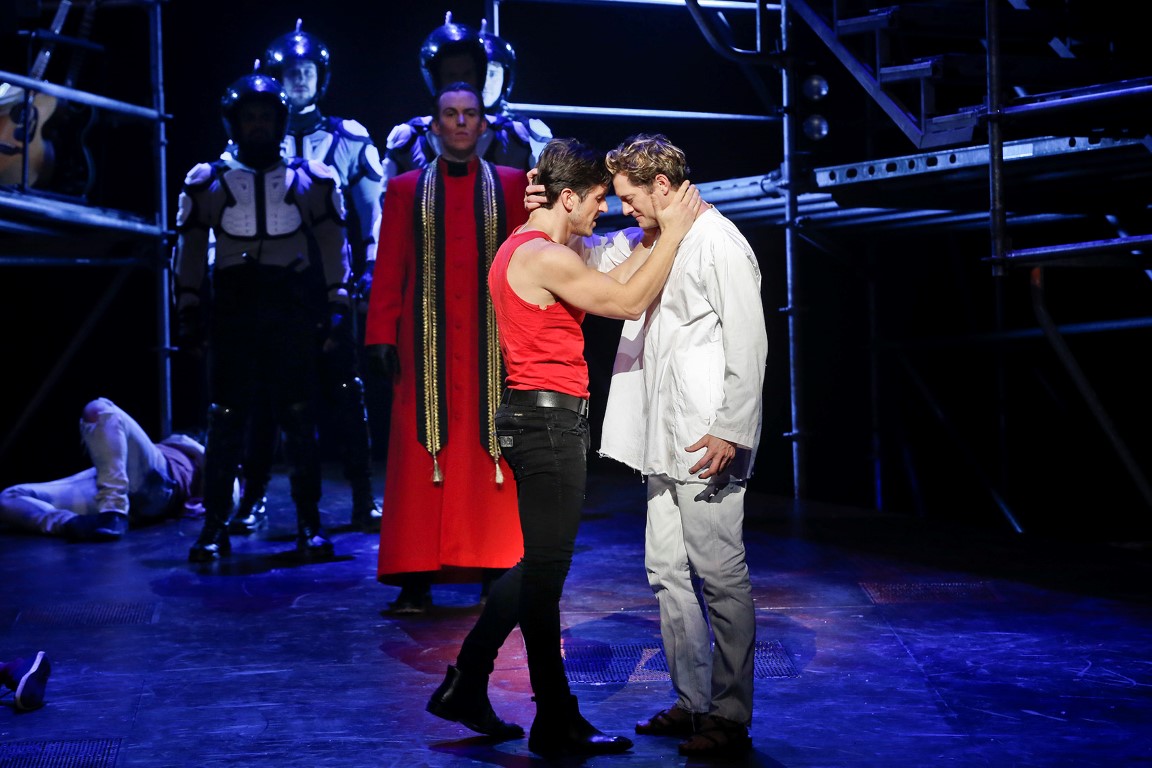 Rob Mills stars as Jesus Christ and even without the archetypal beard of the Messiah, he actually works really well as this biblical character. Musically, his voice was almost flawless, however at times there seemed to be a slight tonal pause but nonetheless he captured those before him and added his own slight twist. He is joined by Zoy Grangos as Judas Iscariot who belted out the classics but didn't keep the same consistency of Mills.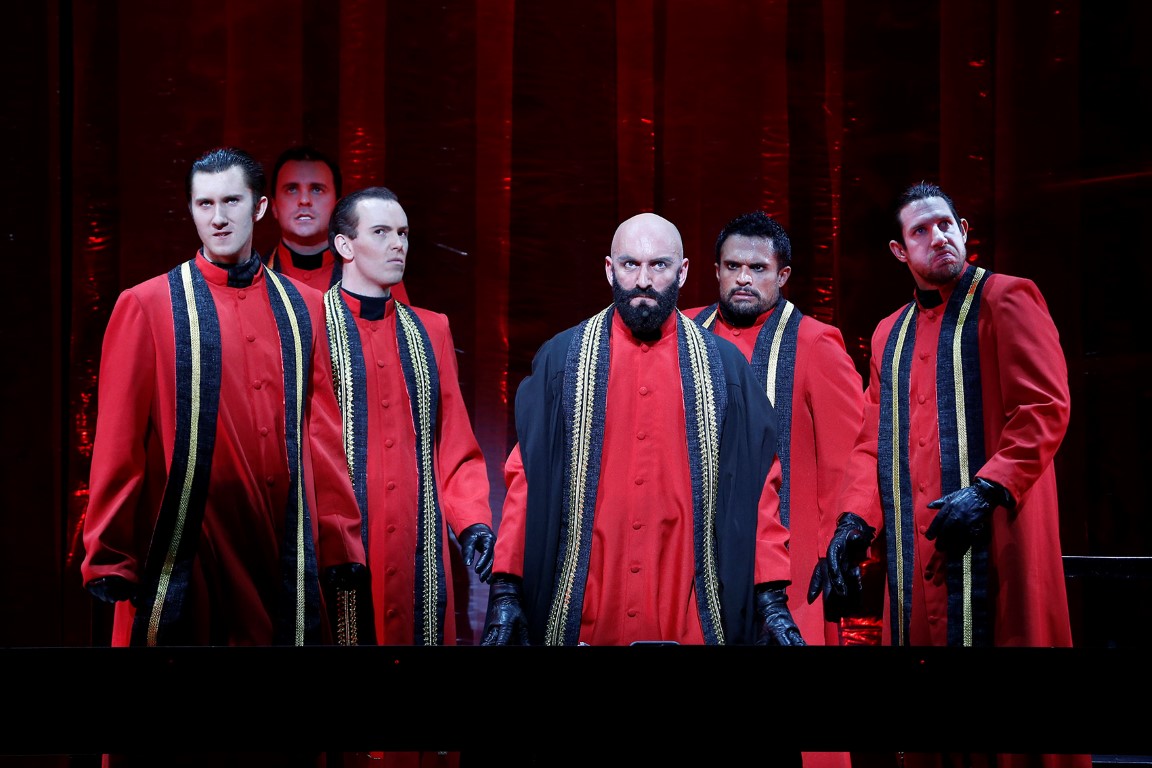 Then you have the truly amazing voice of Alinta Chidzey who was impeccably cast as Mary Magdalene and she mirrored the original songs in pure holy harmony that channelled a heavenly bliss. Complimenting this trio is Michael Cormack as Pontius Pilate, Paul Hughes as Caiaphas and Stephen McDowell as Annas who really got into the psyche and singing space of their characters.
The unexpected twist of this performance was Trevor Ashley as Herod and I could have happily watched him all night long with his assemble as they performed Herod's Song. Speaking of the assemble, they really made the entire experience a much more enjoyable one whose seamless harmonies resonated through the State Theatre, particularly songs such as Hosana.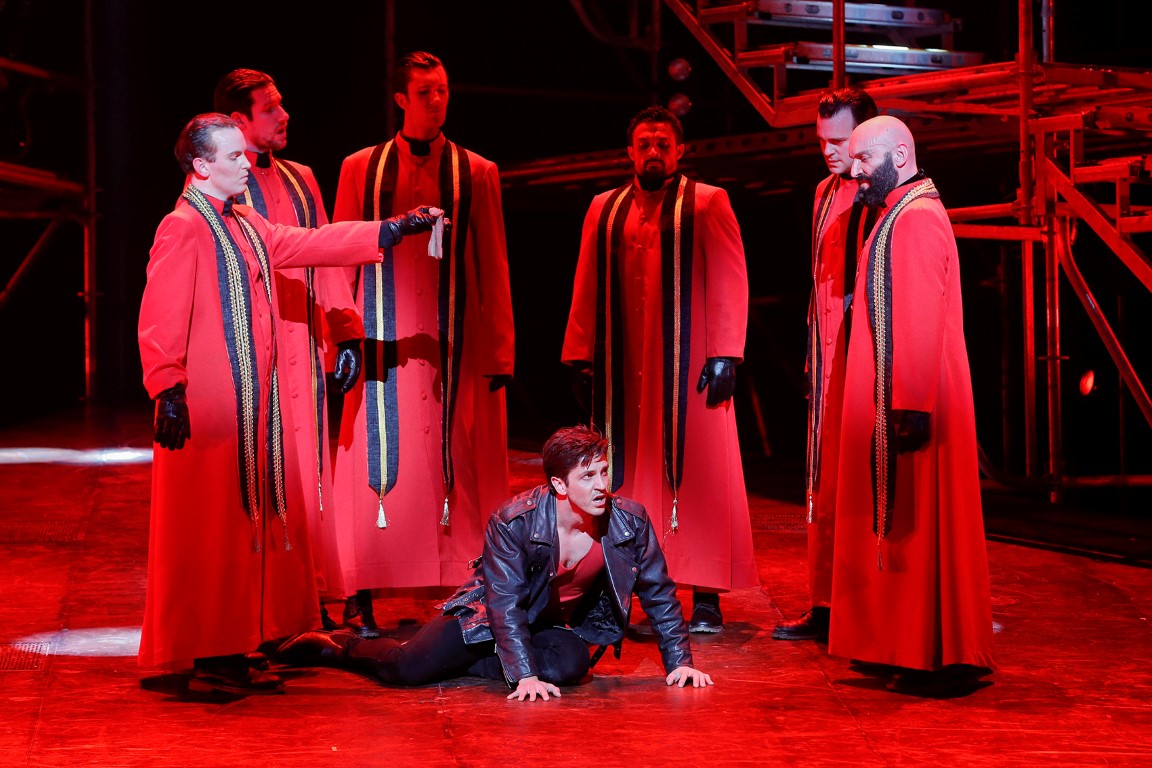 So as performances come and go, I wasn't quite sure what I was expecting, however I knew that its creators would attempt to somewhat modernise and imprint their own mark on it. Initially the performance started with this almost Glee, the TV show feel to it as the performers were dressed in modern clothes as they clambered down the scaffolding which did cause a slight disconnect between its content.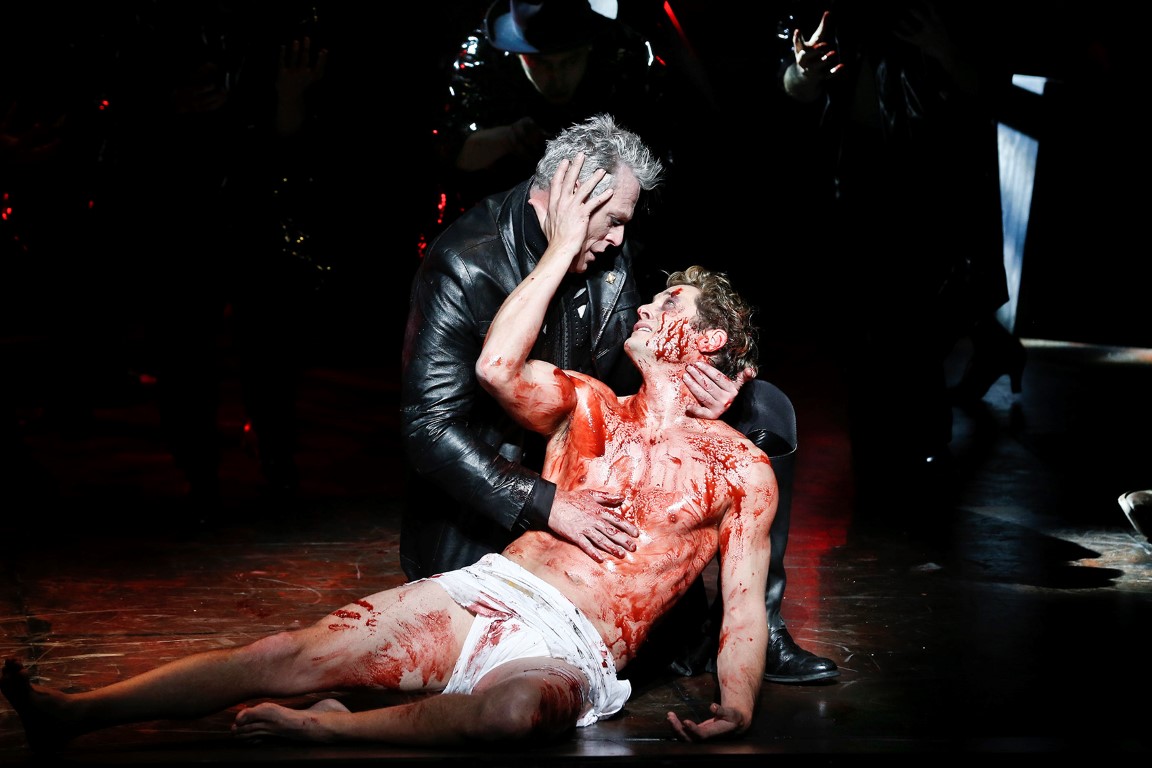 Even though there was a strange choice of costumes, somehow it worked in telling the story of Jesus, particularly the scene in the temple as the assemble were dressed in sorts of capitalist characters from Uncle Sam to even Wonder Woman. Another interesting costume choice were the Vegas Showgirls to the Gestapo like interrogators which all channelled that Cabaret feel, including that element of sexuality. The soldiers also looked like something out of a science fiction film with their machine guns.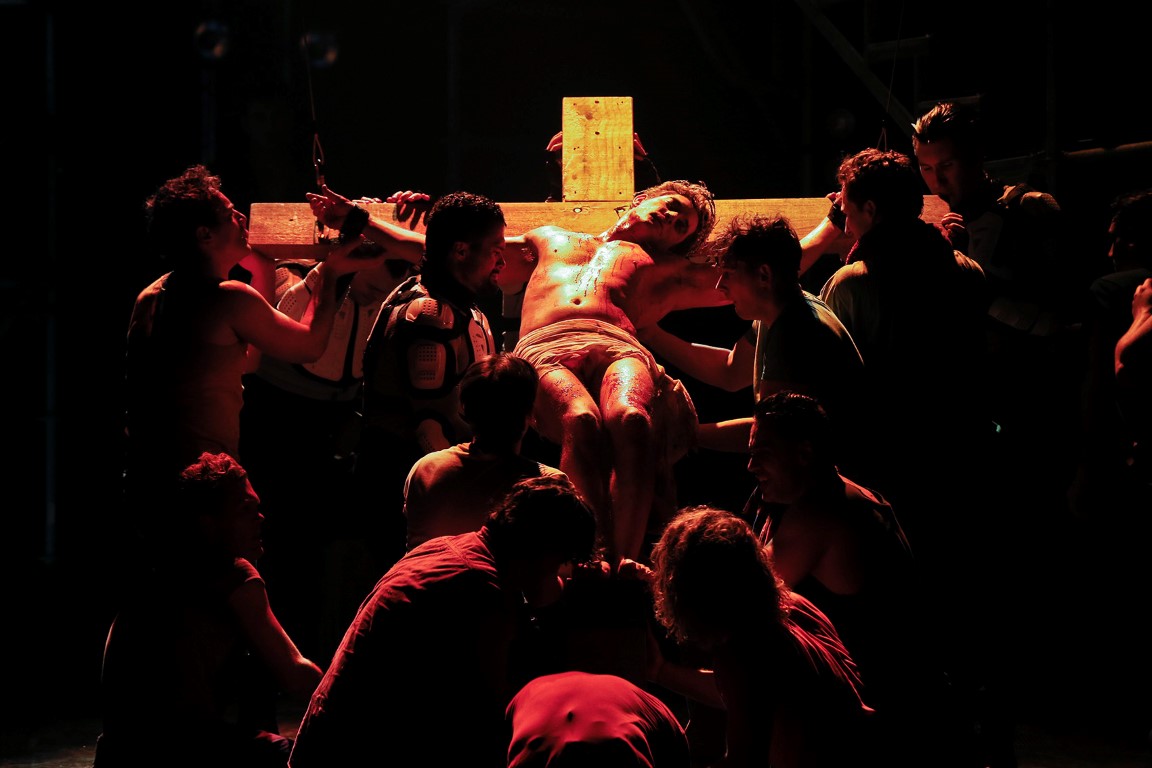 However the most powerful scene which was the whipping and crucifixion scene of Jesus as the mob left their bloody hands on Christ before the Romans raised the cross. Rob Mills was thoroughly convincing and kudos to the cast and crew for making this happen so vividly. On opening night, the cast were treated to a standing ovation and although this is one of the most modern interpretations of Jesus Christ Superstar that I have seen, including a few questionable costume choices, it was nonetheless a memorable one with some great harmonies.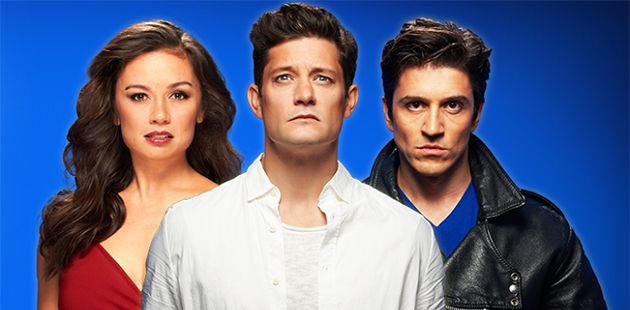 Jesus Christ Superstar
State Theatre – Arts Centre Melbourne, 100 St. Kilda Road, Melbourne
Season: 29 July – 13 August 2017
Bookings: www.artscentremelbourne.com.au
For more information, visit: www.theproductioncompany.com.au for details.