Interviews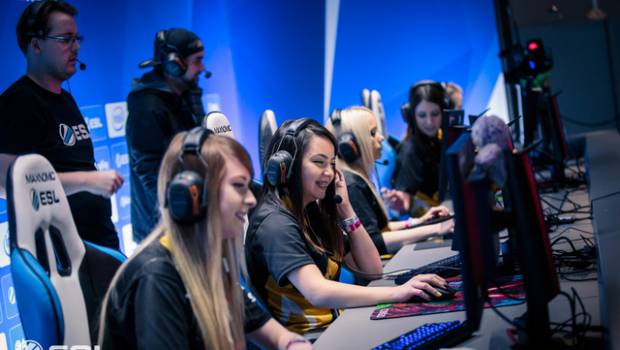 Published on May 4th, 2018 | by Admin
Jessica Majrouh (aka ARTeMIS) Interview (ESL Women's Sydney Open)
We catch-up with e-sports gamer Jessica Majrouh to discuss… well gaming of course!
What's your first gaming memory?
My first gaming memory was playing black edition mortal combat on Nintendo.
Which was your go-to game while growing up?
When I was younger, my go-to game was a mixture between CS 1.6/source and World of Warcraft.


Tell us what you're playing now?
Besides CS:GO I still play WoW casually and I have also hopped on the Fortnite bandwagon.


How did you get into competitive e-Sports?
I've always been a competitive person. When I transitioned into CS:GO from CS:Source, a friend of mine who had played at invite level took a chance and pushed me into creating a team with him. After that my drive to play this game and compete was stronger than ever.


The best part of e-Sports is that gender should not influence how we play… do you think we'll ever get a 50/50 split?
I think eventually it will get there, but maybe not in this generation. I know a lot of young talent that could possibly gain that within their lifetime, but at the moment it's easy to shaft talent out, and given the low number of female players that play competitively we can't afford to lose that.
Tell us your favourite tactic in CS: GO?
Rush B… just kidding. Astralis have some of the best strategies in the game, it's hard to point out one specific strategy. Maybe the Astralis Inferno A take.
What's the coolest thing you own?
My dog! He is the coolest thing ever!
Have you made the transition to VR yet?
No not really, I think VR is fun, but I don't see myself spending longer than 1 hour playing VR.


Lastly what are you most looking forward to at the ESL Women's Sydney Open?
I am most looking forward to just meeting people. It's nice to put a face to a personality and make those personal connections. Other than that, winning.