Interviews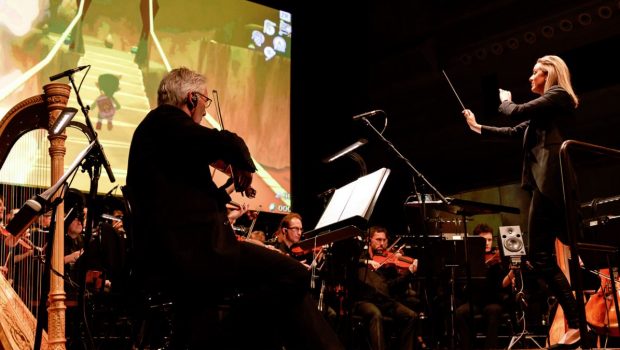 Published on October 5th, 2017 | by admin
Jessica Gethin Interview (The Legend of Zelda: Symphony of the Goddesses)
How did you become involved in The Legend of Zelda: Symphony of the Goddesses?
I was fortunate enough to meet the producer, Jason Michael Paul, while I was conducting in San Francisco earlier this year. My agent introduced us and we found we had a lot in common in our approach to presenting music and engaging new audiences. I only joined the Zelda team in August and have already conducted shows throughout Australia, New Zealand and Singapore.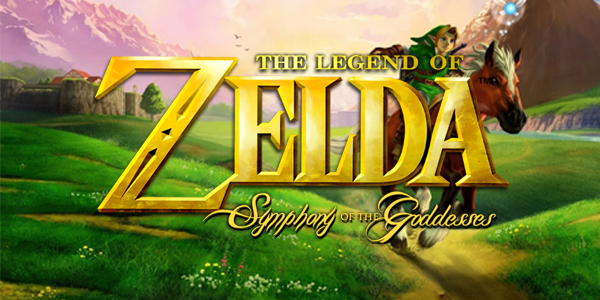 Are you a Zelda fan, and if so, what is your favourite game?
I have to admit prior to this I was a Zelda newbie! I had heard of the game but never played it myself. As with any new music I conduct, I've always made it a part of my job is do the research on new projects, but this one was probably the most unique! My schedule as a conductor is very hectic so I haven't had the chance to play much. I've tried Ocarina of Time and am learning very quickly about everything else Zelda-related! Sometimes I get the opportunity to meet the audience after a show, they are so keen to tell me their favourites… the new Breath of the Wild seems popular!
Can you tell us what The Legend of Zelda: Symphony of the Goddesses means to you?
I love working on Symphony of the Goddesses. My role as conductor has many different elements, with my main focus on the day to bring to life the characters, motifs and themes out of the orchestral score. It can be a lot to pull together and I feel responsible knowing how much the audiences have connected with the music in the games over the years so really work towards creating something beautiful, exciting, nostalgic and memorable for them each time. I love being able to collaborate with amazing new musicians in each city and also work closely with my legendary technical director, Steven Lemke, to co-ordinate all the logistics of playing the music which is all perfectly synchronised to the screen footage. Each time I step on to the podium for Zelda I feel privileged that we are able to bring to life this incredible show that means so much to the Zelda fans, it's a wonderful journey to be a part of.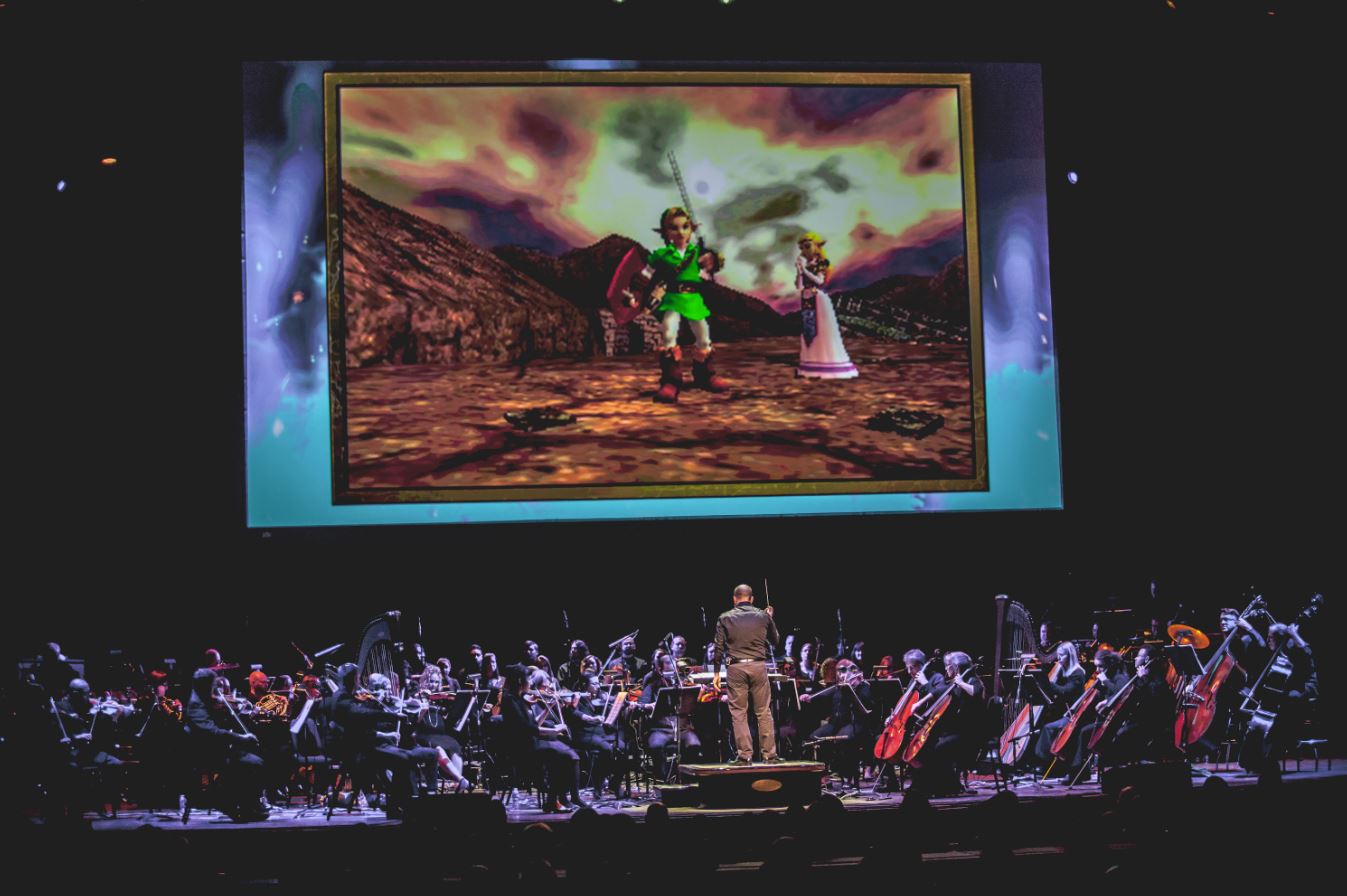 As a composer, what's the biggest challenge in this show?
Fortunately we have the wonderful Koji Kondo who composed the music and then some very talented arrangers who translated it all in to the orchestra parts we perform, so my main challenge as conductor is pulling it all together on the day. We work in a different venue with a different orchestra in each city which means there are lots of variables to consider, and we only have one rehearsal before we perform. We synchronise the music to the screen footage by having several key musicians working to a click track, however this can take a bit to get used to and means the challenge then lies in bringing out the beauty of the phrasing, soaring melodies and natural ebb and flow of tension within the rigid click.
Tell us what you're most excited about bringing this show to Australia?
I am lucky enough to work around the world which means when I am conducting in my home country, I have family and friends that come along. The audiences in Australia have been truly fantastic, we encourage them to have a lot of fun during the show and the response has been amazing. I'm sure Sydney will bring something extra special!
What is your favourite piece in The Legend of Zelda: Symphony of the Goddesses and which piece still gives you goose bumps?
I'm asked this one a lot in interviews and find it hard to answer with only one piece! There are parts of several works that are so beautifully orchestrated and I feel quite emotional every time we get to perform it. Certain phrases in Ocarina of Time, Twilight Princess and Skyward Sword are exquisite, as is Time of the Falling Rain and the new Breathe of the Wild. The chorus paired with the full symphony really lift the sound, which is why even if you aren't familiar with the music, you will still love the concert experience of Zelda.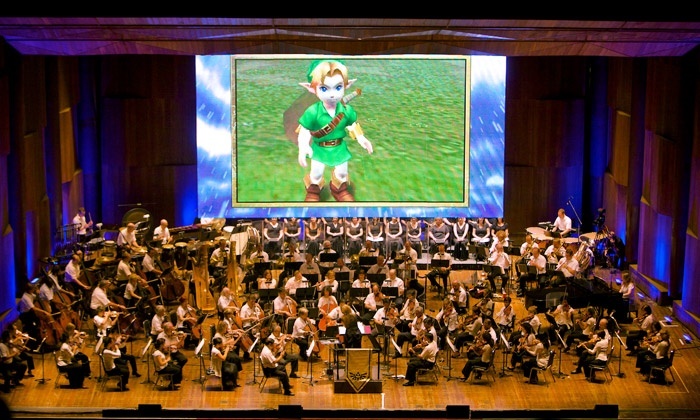 What's your first gaming memory?
Like most people my age I think it was Super Mario Brothers! I remember playing it with my three sisters when we were little.
You have had an illustrious and prolific career. What has been a personal highlight for you?
I have been lucky enough to work across such a diverse range of genres in my career; I think my personal highlights have been achieved where I have been challenged the most. Performances where I conducted my first full opera, collaborations with some incredible international artists and seeing my home orchestra, Perth Symphony, flourish since founding in 2011 would certainly be on the list.
If you could conduct another gaming concert, what game would you pick and why?
This is probably one I should be asking your readers! I've heard a few excerpts from Resident Evil's 'Darkside Symphony' which are incredible and would be great to conduct in live performance; clever compositions, quite filmic in colour and orchestration. I've had Pokemon suggested a few times also, the score for Symphonic Evolutions sounds really fun! Also Tomb Raider and Heroes: A Video Game Symphony are really great scores, there are so many to choose from!
You come from a diverse background, ranging from classical, jazz, baroque and opera to name a few. How has the jump to working on Symphony of the Goddesses been for you, and have there been any difficulties in conducting this reimagined score?
Actually every time I step on to the podium I draw on all of my different musical experiences; Symphony of the Goddesses has been no different. My background as a classical symphonic conductor teaches you good technique and just as importantly how to create orchestral colour and shape sound, working with contemporary artists give you the skills required to work with rhythm sections, film score helps you to navigate issue of working to screen and click track, opera takes you on a journey of story telling and harnesses accompanying skills… to me it doesn't matter whether the musical origin is Beethoven, Koji Kondo or Kurt Cobain, I approach it with the same musical integrity for the score for every performance.