News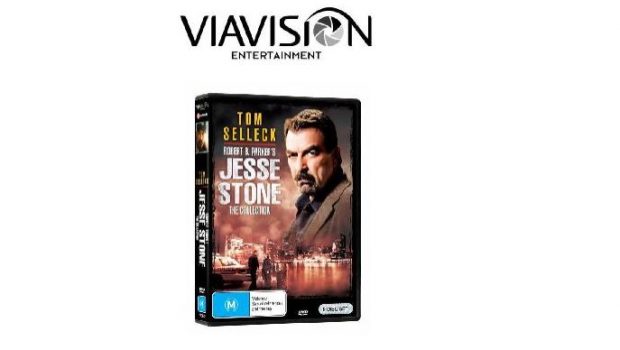 Published on August 18th, 2016 | by admin
Jesse Stone: The Collection is out September 7
Thursday, August 18, 2016 – Via Vision Entertainment is excited to announce the release of Jesse Stone: The Collection, a nine disc DVD box featuring each of the popular Jesse Stone movies. Starring Tom Selleck as the eponymous small town police chief, the collection also includes the most recent title in the series Stone Cold.
Adapted from Robert B. Parker's award-winning series of crime books, all nine Jesse Stone movies have been brought together in a limited edition collection for the first time in Australia. Stone is a former minor league baseball player who was forced to resign from the LAPD robbery-homicide division because of his ongoing battle with alcoholism. Reassigned to the other side of the country he becomes police chief in the docile New England hamlet of Paradise, Massachusetts. He is hired by a corrupt councilman who believes Stone can easily be controlled. As he battles alcohol, negotiates a complicated relationship with his ex-wife Stone soon discovers the town's ties to the mob, a white supremacist group and a deeply unsettling homicide rate.
The creator of many bestsellers including the long running Spenser private detective series, Robert B. Parker remains a revered genre writer whose work spans mysteries, noir and westerns. Many of which have been adapted for television and film including Ed Harris's acclaimed The Appaloosa. All the hallmarks of his work, tense situations, a damaged hero and compelling, unpredictable plotting are on show in movies such as Night Passage, Thin Ice and Benefit of the Doubt.
The memorable cast of regulars includes Kathy Baker, William Sadler, Viola Davis, Saul Rubinek and William Devane.