News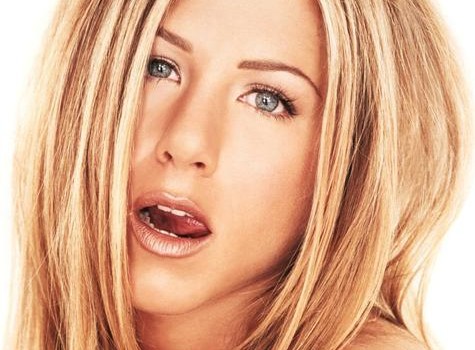 Published on December 18th, 2013 | by admin
Jennifer Aniston More Dangerous than Rihanna
December 2013- Jennifer Aniston outshone Rihanna and Miley Cyrus in the eye of spammers in October and November this year, according to a Bitdefender study. Aniston is mentioned in 19 percent of spam messages that include celebrity names, followed by Rihanna with 16 percent and Selena Gomez at 13 percent.
According to Loredana Botezatu, E-Threat Analyst, Bitdefender, it is common practice for scammers to use trending celebrity names as bait to push fake surveys and deals in junk e-mails.
"In some spam messages, scammers associate Aniston's name with sexual content and a simple click on the link will grab users' bank account credentials via a banker Trojan downloaded on their systems," said Ms. Botezatu.
"Rihanna, on the other hand, is mentioned in e-mails that lead to webpages with pornographic content and online shops selling accessories. The problem with these e-shops is that they are so low-profile that chances are, no purchased item will ever reach the users' doorstep."
Other celebrities such as Selena Gomez are used in spam e-mails to advertise plastic surgery and free online concerts that lead to phishing websites that grab the identification data of gullible users. Justin Bieber's name is associated with indecent messages hinting at sex, nudity and scandals.
Miley Cyrus, Scarlet Johansson, and Marilyn Monroe, Katy Perry, Beyonce Knowles, Sandra Bullock and Eminem are other glam names are used in scam campaigns.
"Attention-grabbing headlines are often a successful strategy to draw users into surveys to seek private data and maintain the profitable business of scam and spam," said Ms. Botezatu.
"The scams go so far that sometimes, celebrities are declared dead and allegedly photographed beaten or involved in hideous sex scandals. The messages promise scandalous pictures or videos only to make users open attachments and click links to infect their devices with malware, expose them to inappropriate content or steal sensitive into right under people's noses," added Ms Botezatu.
Apart from celebrities, the Bitdefender analysis revealed movies also make a good spam lure for curious users. Gravity is the top choice, followed by 12 Years a Slave, Insidious and The Avengers.
"The proper thing to do when an e-mail promising scandal reaches your inbox, is to delete it. Don't act on your curiosity with unsolicited e-mails. They never bring good news."
This article is based on the spam samples provided courtesy of Ionuț-Daniel RĂILEANU, Bitdefender Spam Researcher.
All product and company names mentioned herein are for identification purposes only and are the property of, and may be trademarks of, their respective owners.