Events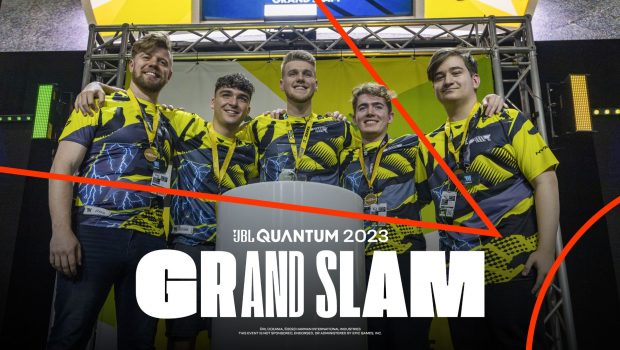 Published on September 20th, 2023 | by Adrian Gunning
JBL QUANTUM returns to @PAX Australia
Melbourne, Australia, 20th September 2023 – JBL QUANTUM is set to elevate your gaming experience with a weekend of activity at PAX Australia 2023.
This year JBL QUANTUM is giving away $45,000 worth of instant prizes in the JBL Claw Machines. It's free to take part and everyone is invited.
PAX attendees can take advantage of the show specials with up to 40% off the JBL QUANTUM 350 and JBL QUANTUM 610 headsets.
And if that wasn't exciting enough, JBL QUANTUM 100 console versions are now available to purchase at Harvey Norman. The JBL QUANTUM 100X compatible with XBOX and JBL QUANTUM 100P compatible with PlayStation will be available to all PAX attendees.
JBL QUANTUM is once again taking over the PAX Arena stage in conjunction with ESL Australia and Rocket League Oceania for the JBL QUANTUM GRAND SLAM where finalists will compete for a share of $10,000 in prize money.
"We are thrilled to once again partner with ESL and return to PAX, bringing our immersive sound closer to the gaming community. We've consistently grown with the gaming community and can't wait to bring mainstage vibes on the JBL QUANTUM Grand Slam day, Saturday October 7th." said Ashleigh Kingston, Marketing Manager – Harman Lifestyle Division.
2022 JBL QUANTUM GRAND SLAM champions PWR, founded by Australian YouTuber and professional gamer Lachlan Power, are back to defend their title. But they will have some stiff competition from the other teams Ground Zero Gaming, Placeholders and Tsurani.
"It's a great honour to once again join forces with JBL QUANTUM, to bring the biggest and boldest evolution of the Grand Slam to PAX in 2023. Since its inception, the Grand Slam has become a hallmark of Oceanic Rocket League. Gathering our community for the greatest celebration of rocket-powered talent, the Grand Slam never disappoints." said Ben O'Connor, Managing Director – RL Oceania
Head of Product for ESL Australia, Ben Green shares those sentiments "We're excited to be working with the team at JBL Quantum again to bring one of the biggest Rocket League events in the calendar to PAX Australia this year.
There's no better place to host the JBL Quantum Grand Slam than on our stage at the PAX Arena; we can't wait to show PAX fans what we've got in store for them this October."
JBL QUANTUM 100X and 100P
Turn your game into an epic event with the JBL QUANTUM 100X or JBL QUANTUM 100P.
JBL QUANTUM 100X Console headset in black and green is ideal for XBOX and also works with Nintendo Switch. The headset is compatible with Windows Sonic Surround Sound.
JBL QUANTUM 100P Console headset in white is ideal for Playstation and also works with Nintendo Switch. The headset is compatible with PlayStation 5 3D audio.
Both headsets feature JBL QuantumSOUND Signature and a removable mic. With their lightweight and durable construction, the JBL QUANTUM 100X and 100P are the perfect headsets for starter gamers looking to get in on the action.