Events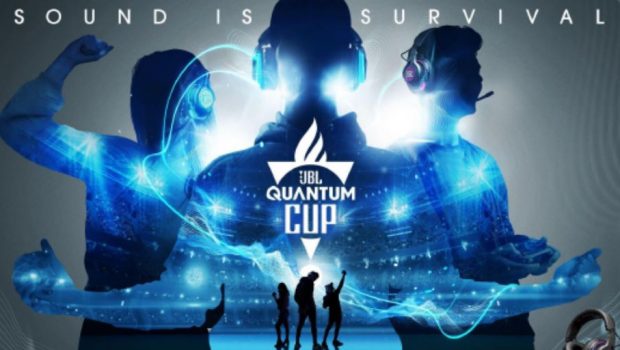 Published on December 13th, 2021 | by Adrian Gunning
JBL Quantum Cup Levels Up in Second Annual Tournament
The countdown is on to the JBL Quantum Cup. This year's gaming tournament is going to be bigger than ever. Hosted December 17-19, the JBL Quantum Cup invites gaming fans across the world to watch, play and win. JBL has once again partnered with ESL, the largest esports organisation in the world, to power the JBL Quantum Cup and provide even more opportunities for fans to get involved. Alongside the highly-anticipated return of Fortnite, JBL introduces two new titles to this year's event: Counter Strike: Global Offensive (CS:GO) and Apex Legends.
Fans will be able to see the top names in esports, including the newly signed 100 Thieves Apex Legends team, go head-to-head with other top gamers. Viewers can catch all the action live on JBL's Twitch channel as well as IGN's new, dedicated esports channel IGN Compete. For more information and a detailed matchup schedule, fans can head to JBLQuantumCup.com.
● December 17: Fortnite Asia Pacific, beginning at 6 p.m. AEDT; Fortnite Europe, beginning at 6 p.m. CET; Fortnite North America, beginning at 4 p.m. PST
● December 18: CS:GO Asia Pacific, beginning at 6 p.m. AEDT; Some of the best Apex Legends players will compete in the North America Day 1 competition, beginning at 1 p.m. PST
● December 19: Apex Legends competition continues with the North America Day 2 Finals, beginning at 1 p.m. PST
During the global event, JBL will be at the center of the esports world with the best professional teams, hosts and entertainers. In addition to the 100 Thieves Apex Legends team, viewers will be able to engage with other JBL Ambassadors and pro gamers – like SypherPK, Arkhram, Doigby, Keebabb, and Royalistiq. Streamers and gamers from Australia and New Zealand will also be competing in the JBL Quantum Cup including McCreamy, Aliythia, Aussieantics, Zuckles, BeekayNZ, NZ Warrior Esports Players RoninZK and Tuii plus NRL legend Issac Luke.
Viewers enjoy special promotions and prize drops during the stream. Cash prize pools are also up for grabs in this year's JBL Quantum Cup, including USD$35,000 for each regional Fortnite championship, USD$25,000 for the CS:GO finals and USD$50,000 for Apex Legends. To celebrate JBL Quantum Cup in Australia and New Zealand, we're giving people the chance to enter the Harvey Norman Watch and WIN competition. There is a total prize pool of AUD$15,000 and the first
1000 people to enter get a free swag bag worth $25.
Click this link to enter https://www.jbl.com.au/quantum-cup.html