Hardware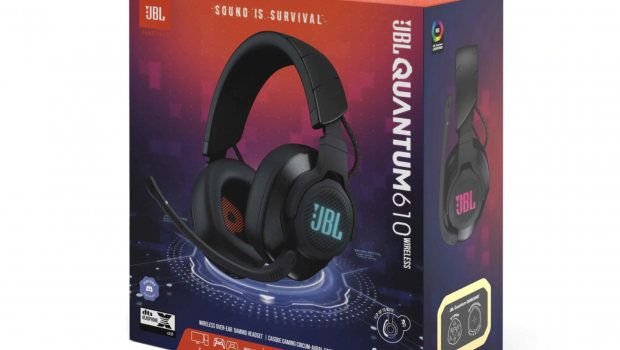 Published on May 16th, 2022 | by Tory Favro
JBL Quantum 610 Wireless Gaming Headset Review
Summary: A robust wireless headset with great bass and spatial sound but lacking a little on the high end.
Packing a hard gaming punch, JBL have released the Quantum 610 headset. Aimed at the mid range wireless market, the 610's boast a great battery life, bombastic bass and multiple connection methods. The headset was tested on mobile devices and the PS5 console.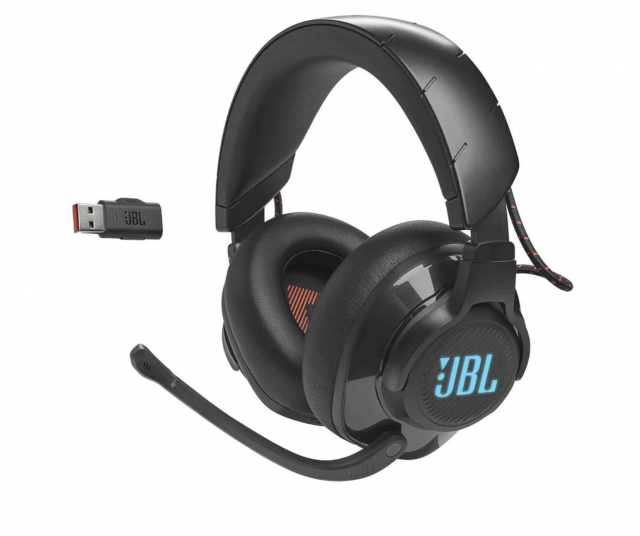 Retailing at approximately AUD $229, first impressions for this unit are quite impressive. Presented in a sold cardboard box, the unit is protected in a black slip case. The packaging is well put together and gives you the impression that you are buying something quite special. It reminds me of the packaging you would get with an Apple product.
In the box you will find the 3.5mm cord with controls, USB A-C charging and play cable and USB Dongle for wireless play. There is a small booklet that shows you how to connect to each device but in all seriousness you don't need to worry too much about connections; this headset pretty much takes care of itself. The headset is overall black in colour with orange accents, in line with the general vibe of the JBL packaging across their product line.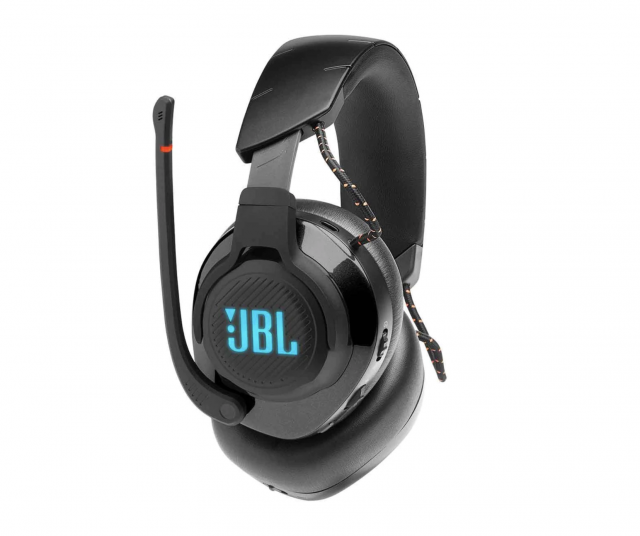 The headset weight is a nice in between affair, even after a longer gaming session it didn't seem to have much of an effect. It was comfortable to wear with glasses too. The unit has a battery life of about 40 hours which is sure to be a massive hit especially with gamers who forget to check on the battery life of their accessories.
For those who like a bit of colour, the sides of the 610 do have the JBL Logo lit up in RGB. I was not a fan of this purely from the viewpoint that I know what brand I have, I don't need the name in lights taking away from my battery. It just seems weird that the brand is so dominant on the actually product. They do throw a fair bit of light which might suit some gamers out there.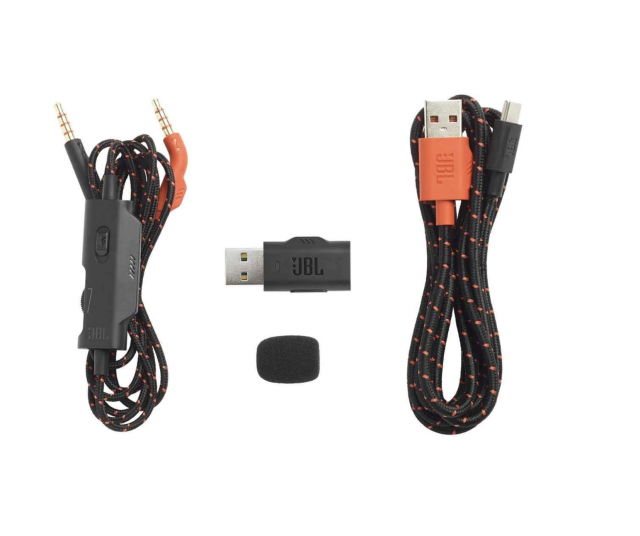 The directional sound in this headset is really well done. On games that support this, you can actually hear location based cues including enemy locations and changes in the environment. It also added a LOT to horror games and the jump scares that were provided. On the deep end, the 610 headset delivers, providing gorgeous rumble and cinematic bass. I thought that it was truly kickass in that respect.
The only real negative I could find was that I don't believe that this headset was as good on the high end. There just seemed to be something missing, from higher pitch noises to music reaching a certain crescendo. My personal experience was that it never quite got there. JBL are known for packing a solid punch with their bass across the line, including amazing party speakers. I just think gamers will be missing out with titles that have thoughtful nuanced soundtracks such as The Last of Us and Death Stranding. I tested these also on Horizon Forbidden West and little things like crackling of fires and movement through grass was a dull affair.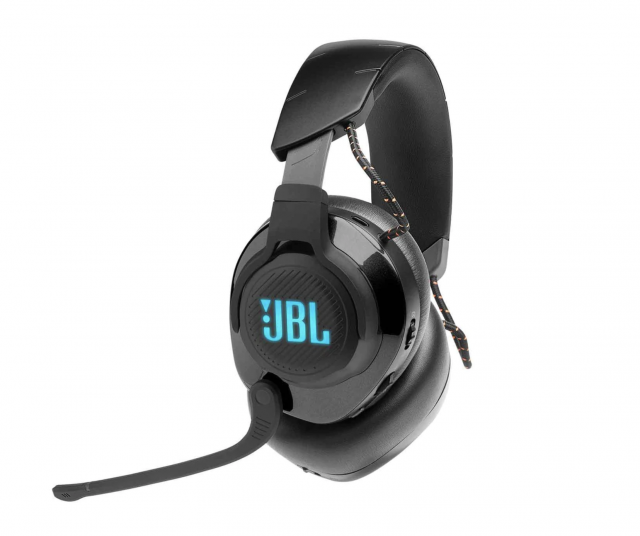 The microphone on this is a solid affair that cannot be removed. I actually prefer this as it adds to the structural integrity of the unit. The voice vs game volume toggle on the actual headset is well implemented and easy to use. Feedback from other gamers was that they could hear me clearly enough regardless of being wired or wireless. I in turn could hear everyone clearly.
For wireless headphones that are not going to send you broke, the JBL Quantum 610's were good value for money. Their bombastic noise scape should resonate with those who love the big boom bap sound but I would say to those who are very fussy with their sound that this will not be the headset for you. The tinny high end will frustrate. It is a shame really as otherwise this would score higher in my opinion. The 610's are a comfortable set of cans that do come in at a reasonable price.
For more information, please visit jbl.com.au and courtesy of JBL, Impulse Gamer are giving the chance to win a 610 headset right here!