Hardware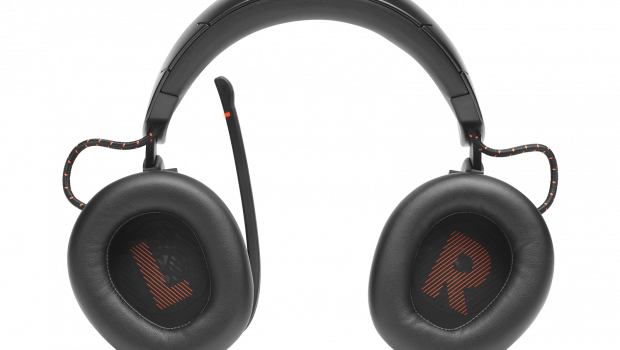 Published on September 10th, 2020 | by Sean Warhurst
JBL Quantum 600 Headset Review
Summary: With 7.1 audio and DTS surround sound, The JBL Quantum offers a bombastic listening experience, especially considering the price point.
4.7
Treat your earholes...
About two years ago I was picking my son up from school after a long day of crushing heads in Bloodborne when he stopped and picked something up off of the ground. It was a set of wired Bluetooth headphones, battered and weathered from exposure to the elements for God knows how long and with one portion of the wire casing almost completely stripped.
My initial reaction was to tell my little lad to chuck them away, but he begged to keep them and reluctantly I agreed, sighing internally at the prospect of bringing home somebody else's garbage. Once home, out of curiosity we plugged a mini-USB into the headphones and, to our surprise, found that they were still fully functional, and beyond that, they sounded much better than the headphones that I had been using despite looking much worse for wear.
Trust me, there is actually a point behind this seemingly random anecdote – These immensely durable headphones were my first introduction to the manufacturing brand JBL and it was definitely one that bode well in terms of attesting to the longevity of their line of audio products.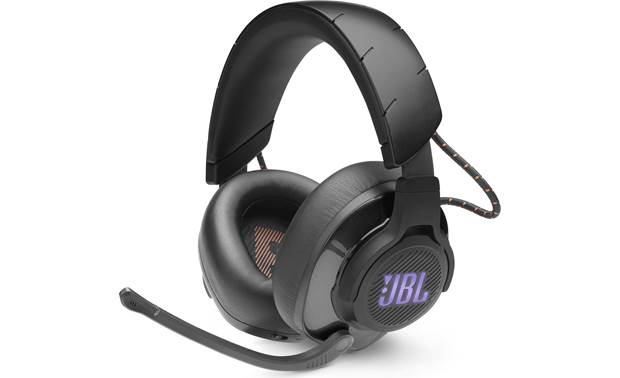 JBL have recently made a move into the gaming market sector with their Quantum line of headsets, which range from the more affordable entry level options to the top-of-the-line models with all of the added bells and whistles to justify the higher price.
Although ostensibly aimed more towards the PC crowd, as evident by the RGB lighting on the cups and the ability to use drivers for enhanced sound and tweaking the aforementioned lighting effects, the Quantum line is also well suited to console gaming, although certain features will only be available or truly noticeable when using PC.
I had the opportunity to have a look at the JBL Quantum 600, which resides about mid-way in terms of pricing and features, providing a nice entry point for gamers who want to upgrade their headset to a more professional level of quality without breaking the bank in doing so.
Firstly, the Quantum 600 is wireless, which is awesome news to somebody like me who has had to contend for what has felt like an eternity with being wired to either the console or the controller at all times. It's incredibly liberating to not have to untangle cords before settling in for a session and avoiding inadvertently stepping on the cord and violently yanking my headset off.
Although I'm aware that this sounds a little like one of those spiels on late night home shopping networks, the truth is that I'm a simple man and a simple feature like wireless connectivity is a big deal to me, although of course your mileage will vary if you've made the move to wireless ages ago. Me? I love it.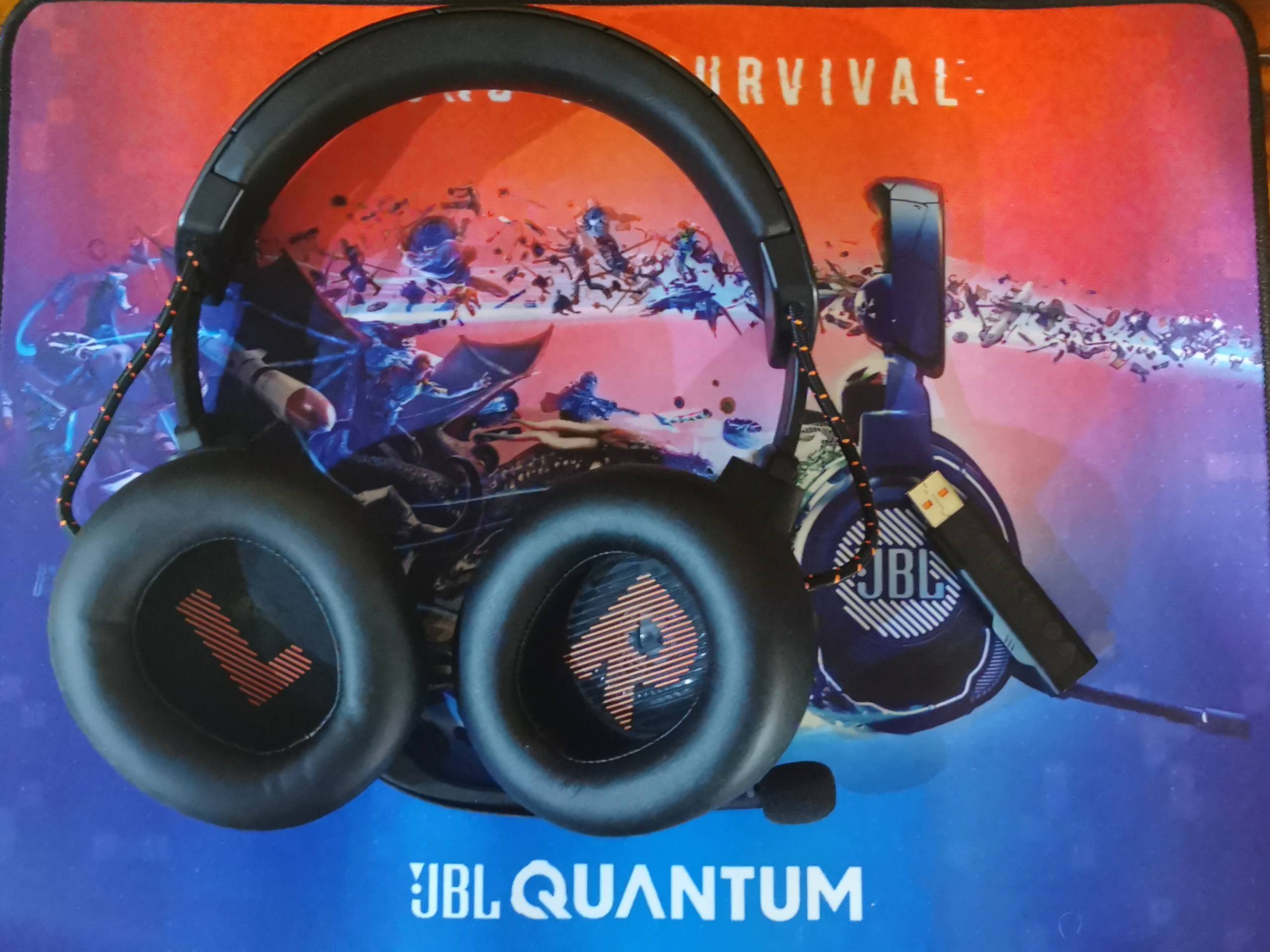 What I don't love so much is losing one of the PS4's limited USB ports to the dongle, although this is obviously a necessary evil and one that won't affect PC gamers so much; the headset does come with a cable with dual 3.5mm jacks if you want to be a heathen and go wired for some unknown reason, so you should be able to use the Quantum 600 across a variety of devices with little issue.
Although only the two models above the 600 have touted noise cancelling features, once you slip on the headset you'll immediately become immersed within the audio of your chosen media, with the padded ear cups fitting snug and securely and effectively cancelling out most external sounds by sheer virtue of design.
The headset itself feels sturdy and durable and the cups swivel smoothly to conform to your noggin. Volume controls and the like are tucked up beneath the left cup, whilst the right features the on/off switch; charging is simply a case of plugging the supplied cable into the left cup, which you'll have to do every 12 or so hours. The charging port is positioned in such a way that, if necessary, you can plug the headset in and continue playing without it ever becoming intrusive.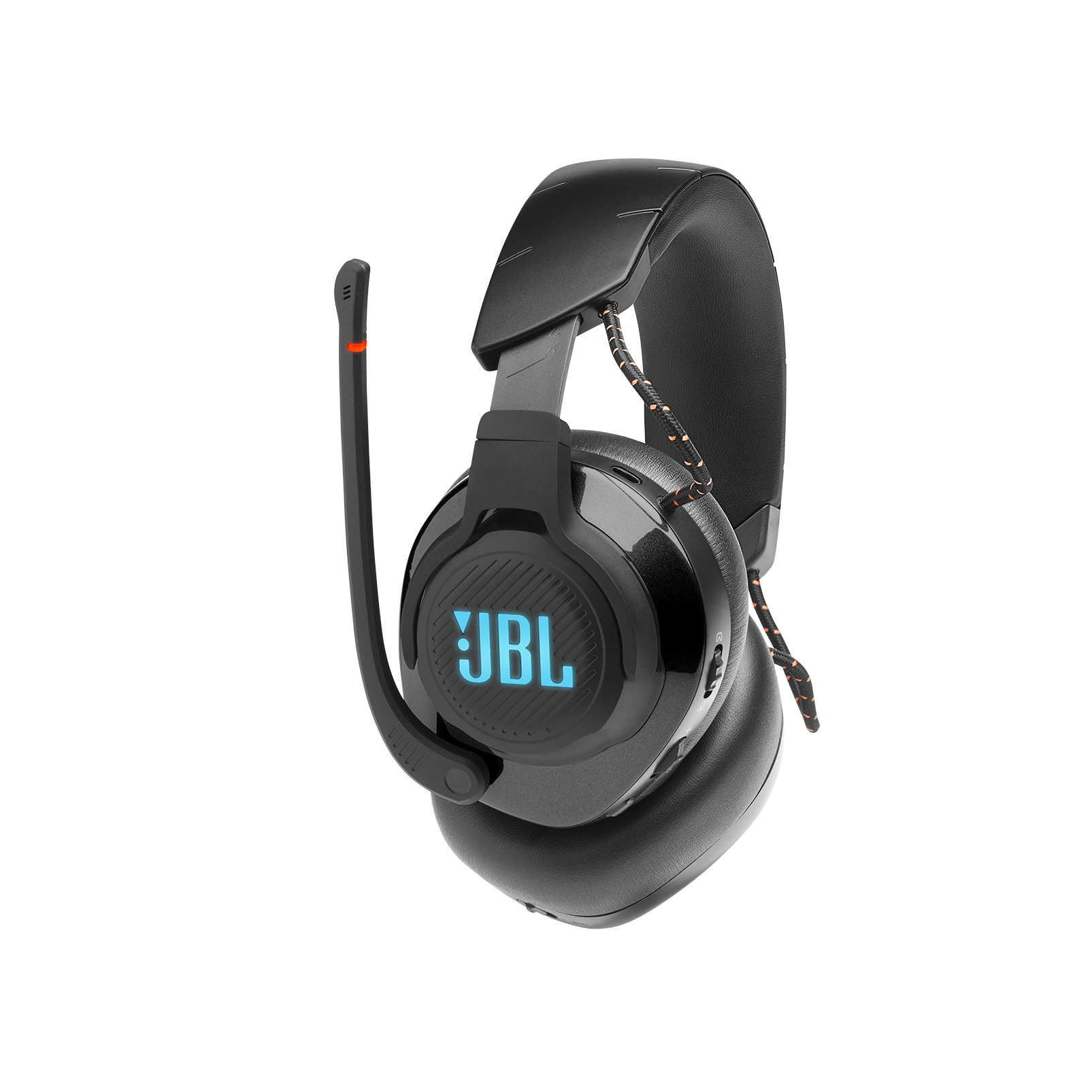 With 7.1 audio and DTS surround sound, The JBL Quantum offers a bombastic listening experience, especially considering the price point; I genuinely had trouble distinguishing any difference between these and a pair that sits at nearly double the price point, but then again I'm sure audiophiles would be able to discern slight differences.
For those who just want to focus on enjoying the sweet soothing sounds of slaughter, or whatever else they may be doing in-game, then the Quantum 600 more than stands up to the task of delivering top notch audio quality. If you're using your headset on PC you can also activate JBL's QuantumSURROUND feature, which is said to provide richer and more fully realised audio directionality and spatial environments, however unfortunately console players will have to settle for whatever audio options their games offer them.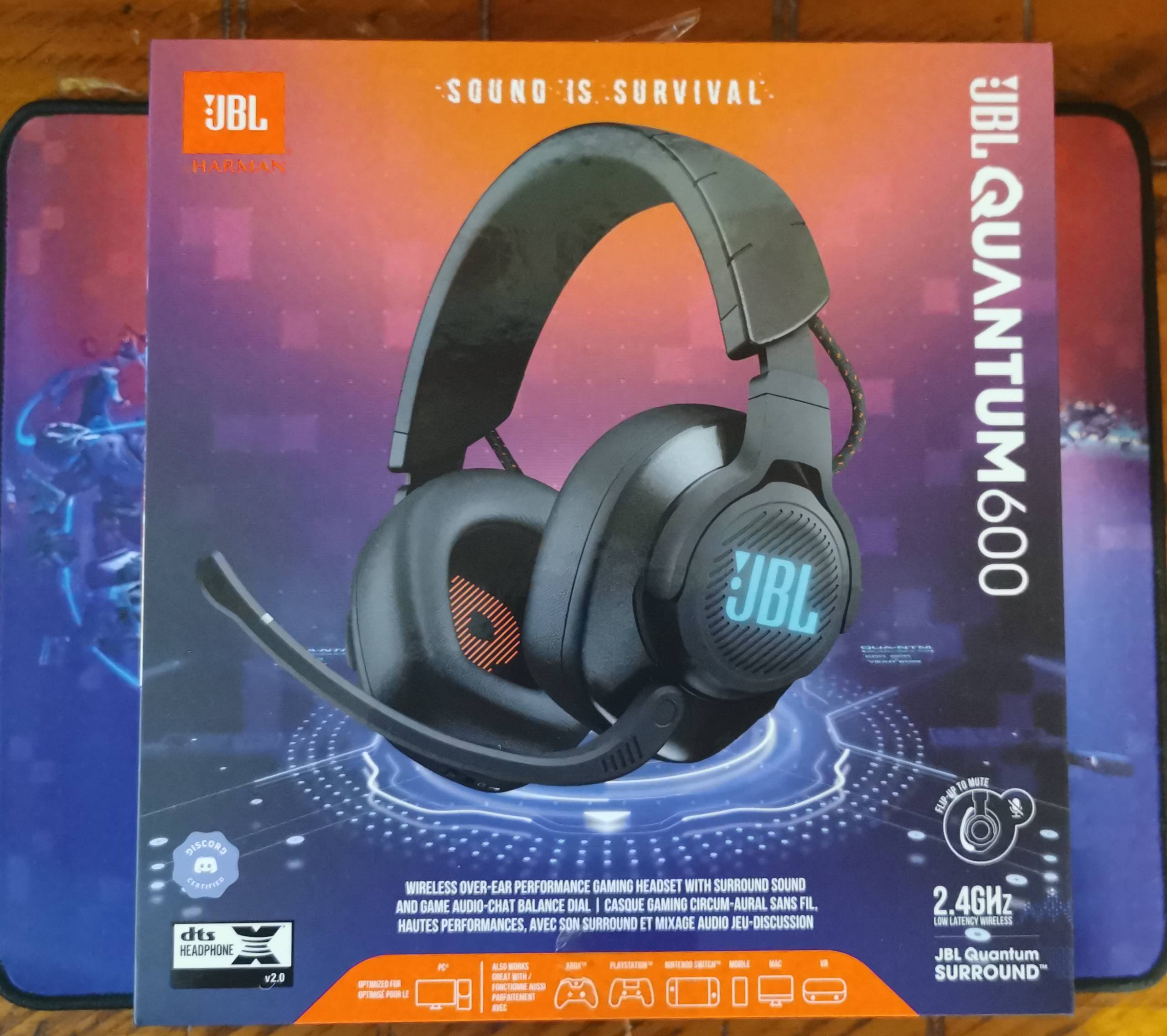 Final Thought
Robust, well-manufactured and affordable, the JBL Quantum 600 offers a professional quality audio experience for a fraction of the price and will serve you well for when it comes to hours of partying up with your buddies or even when just kicking back and watching a quiet flick. With hours of charge time and an ergonomic design that ensures that your ears won't hurt even after prolonged use, the Quantum 600 is perfectly geared towards either work or play, although I daresay the latter is what most of us will be using them for.
The JBL Quantum 600 can be picked up for $229 exclusively from JB Hi Fi. You can grab one in store or, if you're still in lockdown like this little black duck, then you can grab them online here.
Audio Specifications
Frequency response
20 Hz – 20 kHz
Microphone frequency response
100 Hz – 10 kHz
Sensitivity
100 dB SPL @1 kHz / 1mW
Microphone sensitivity
-40 dBV @1 kHz / Pa
Microphone pickup pattern
Unidirectional
Dimensions
Driver Size
50 mm Dynamic drivers
Control and Connection Specifications
2.4G Wireless transmitter power
<4 dBm
2.4G Wireless modulation
π/4-DQPSK
2.4G Wireless carrier frequency
2403.35 MHz – 2479.35 MHz
Battery
Battery type
Li-ion battery (3.7 V / 1300 mAh)
Music play time with RGB lighting off
Up to 14hrs