Films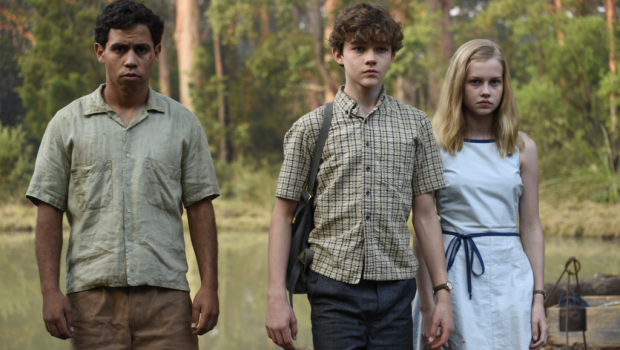 Published on February 28th, 2017 | by Damien Straker
Jasper Jones – Film Review
Reviewed by Damien Straker on the 28th of February 2017
Madman presents a film by Rachel Perkins
Produced by Vincent Sheehan and David Jowsey
Screenplay by Shaun Grant and Craig Silvey, based on "Jasper Jones" by Craig Silvey
Starring Levi Miller, Aaron L. McGrath, Angourie Rice, Toni Collette, Matt Nable, Kevin Long, Dan Wyllie and Hugo Weaving
Music by Antony Partos
Cinematography Mark Wareham
Edited by Veronika Jenet
Rating: M
Running Time: 101 minutes
Release Date: the 2nd of March 2016
While I haven't read Australian author Craig Silvey's novel "Jasper Jones" (2009) or seen the stage adaptation by Kate Mulvany, one would hope that the credibility of the story in either of these versions is far less strained than this peculiar and misguided film adaptation. Directed by Indigenous filmmaker Rachel Perkins (Bran Nue Dae, 2009), Jones joins the wing of maimed film adaptations that have had their interior monologues pulled straight from their nostrils and replaced with hot air.
The film's inciting incident reflects the botched surgery. Charlie (Red Dog: True Blue's Levi Miller) is a fourteen-year-old boy living in Western Australia in 1969. One evening, a tap on Charlie's window reveals Jasper (Aaron L. McGrath), an Aboriginal boy who asks for his help. The two of them sneak into the woods where Jasper reveals something truly disturbing: a girl named Laura hanging by her neck from a tree.
Jasper didn't kill her, he loved her, but he says he can't inform the police because the racist cops will blame him for her death. He needs Charlie's help to find out who's responsible and suspects it's the local hermit and madman Mad Jack Lionel (Hugo Weaving, impressionable but underused). The framework invites an understandable dilemma of racial intolerance, but I never overcame the incredulity of the situation and the boys' friendship.
Charlie says that Jasper has never spoken to him before and the only reason for Jasper choosing him is when he says "you're an outsider like me", which is either a trait that landed on the cutting room floor or is lost in the sheen of casting Levi Miller.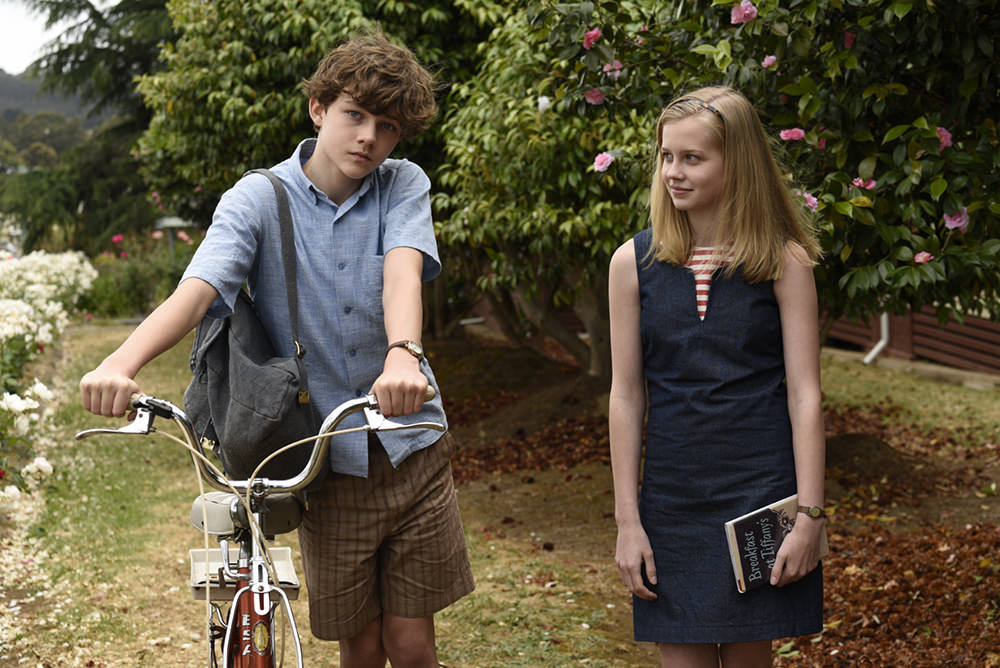 Rachel Perkins' target audience is also adrift. Someone who has read the book and has seen the film described it to me as being for a young adult audience. This is understandable given the bankability of films for mid-teens off the back of Twilight (2008), The Hunger Games (2012) and Divergent (2014). These are violent films but also the stuff of comic books.
Jones is a comparatively weird and uncertain companion. On the film's website, it says the book has been called "Australia's To Kill a Mockingbird" and that the novel is popular with English students from Years 9–11, but also readers of all ages! That description seems at odds with a young boy solving an incident so gruesome that some of it can only be uncovered through the dialogue rather than on-screen.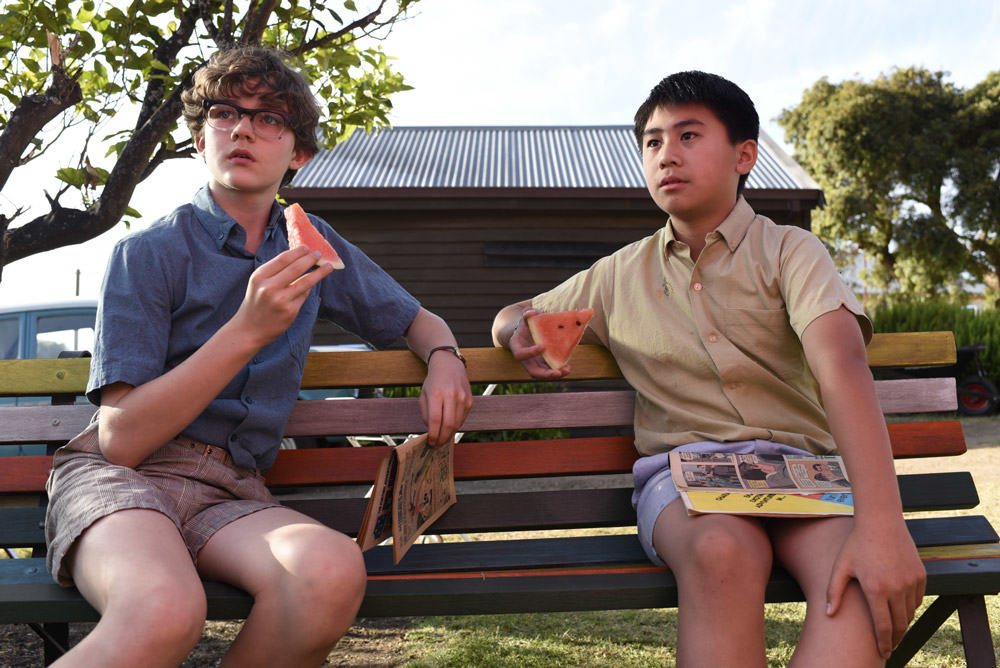 To be down with the kids, screenwriter Shaun Grant (supplier of the film's clunky dialogue) has Charlie and his friend Jeffrey Lu (Kevin Long) talk about superheroes and having courage. The moral coda about bravery doesn't filter neatly into the characters' actions (it hinges on a boy concealing a crime after all), nor does the simplistic message match the narrative's darkness.
Jones also tries introducing two separate themes, intolerance and bad parenting, but is disorganised. There are digressions about Jeffrey being picked on at the local cricket pitch and then his parents being racially vilified in front of their home. Walt Kowalski where are you? It's a thread that feels remote rather than unified with the paranoia of the area's parents and their curfews and Charlie's mother Ruth (Toni Collette) having an affair with the local sergeant (Matt Nable, in a nothing role).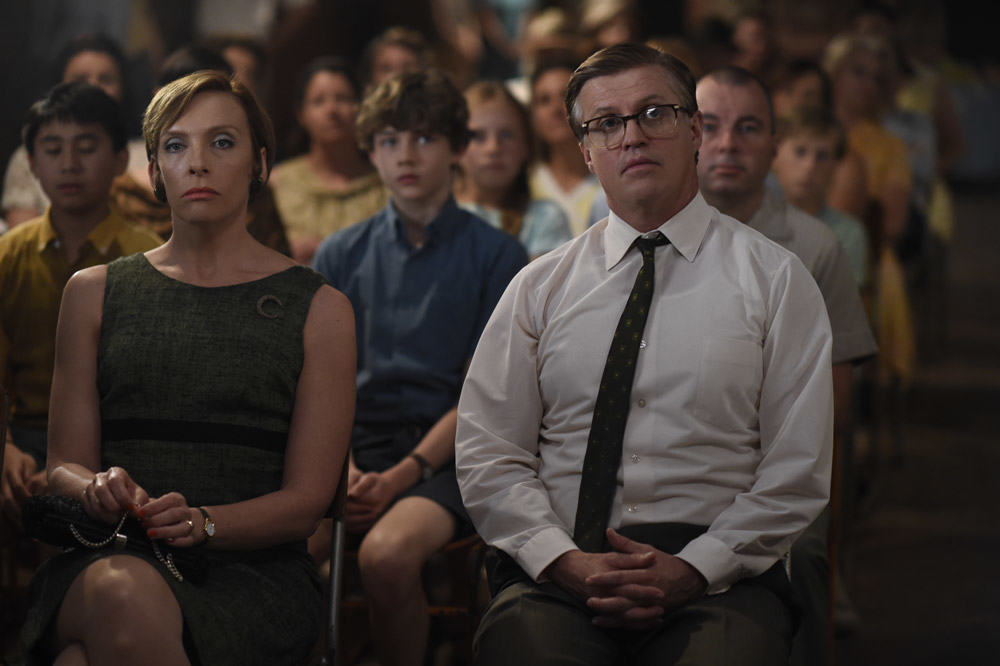 Ruth has the most inexplicable characterisation; she's portrayed at such a high decibel that she seems like she's on the verge of a nervous breakdown. The intense hysteria could have been reined in and at other times her behaviour is needlessly strange such as when she makes Charlie dig a hole in the ground. By comparison, Charlie's father Wes (Dan Wyllie) is simply an underwritten and underwatered pot plant.
Romance is not what this movie needed. However, Jones insists on the possibility of young love between Charlie and Laura's sister Eliza (The Nice Guy's Angourie Rice)—something that would be the last thing on this girl's mind after her sister disappeared. Adults are to refrain from yawning while the two children discuss Breakfast at Tiffany's (1961). Apparently in the novel, Charlie receives inspiration from the books he reads.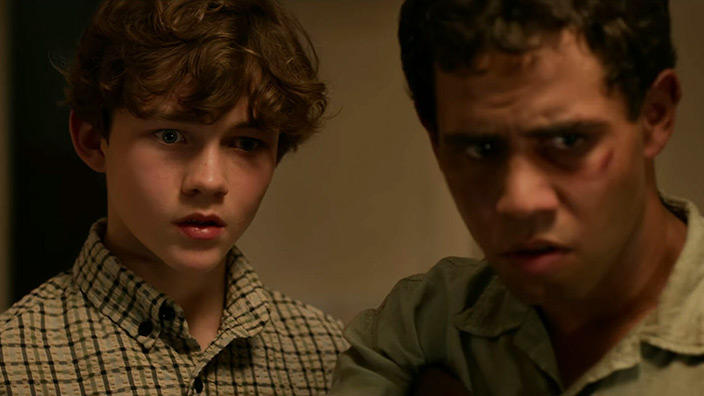 Here the intertextual references, "In Cold Blood" by Truman Capote and "Pudd'nhead Wilson" by Mark Twain, are on the nose, and the superhero content reeks of Americanisation, as though the filmmakers are ready to package and ship the film overseas.
But strange things happen in this town, such as when Eliza seems more upset about Charlie standing her up at a fair than her sister's disappearance. The juxtaposition between a revelation with Mad Jack and Charlie's lateness typifies the mismatched story angles.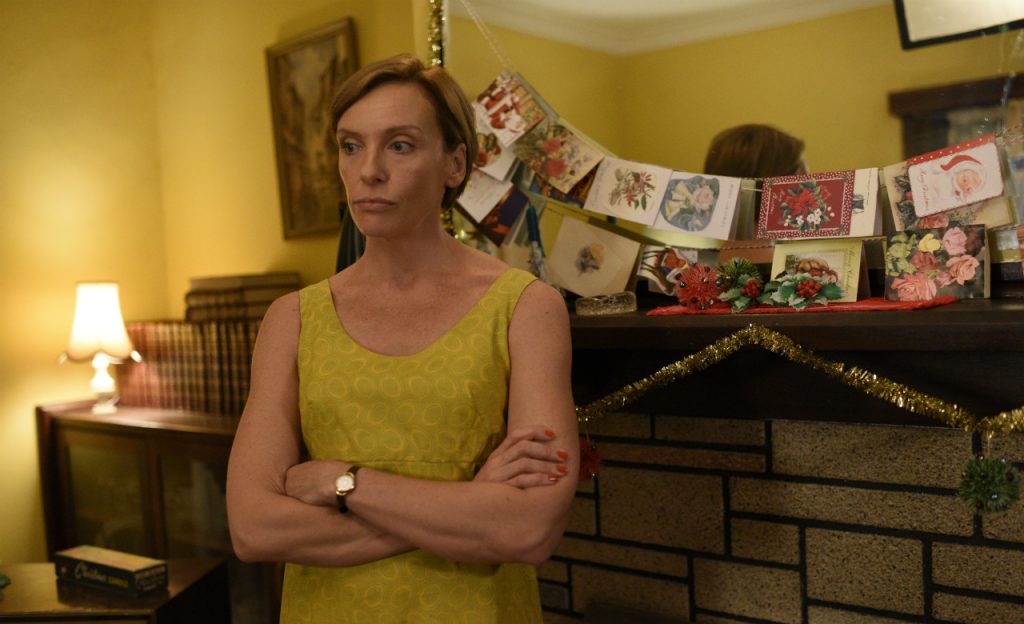 The unlikely character traits stem from the poorly realised story revelations. If the opening is implausible, then the ending is an epic leap of faith. Clichés build, including the misunderstood recluse with a tragic backstory, and some crucial motives are completely unexplained, such as why key characters choose to contain information.
Jones is also a poor technical effort. Even a brief ninety-five minutes the pacing is sluggish, the scenery doesn't open to make the story cinematic, and individual scenes feel stagnant and don't provide the story with enough momentum to build some much-needed tension in this bright and sunny but tonally conflicted setting. Nothing gels coherently. Fans of the novel might embrace it, but largely it's an all-round weird project.
Summary: Nothing gels coherently in Jasper Jones.