Films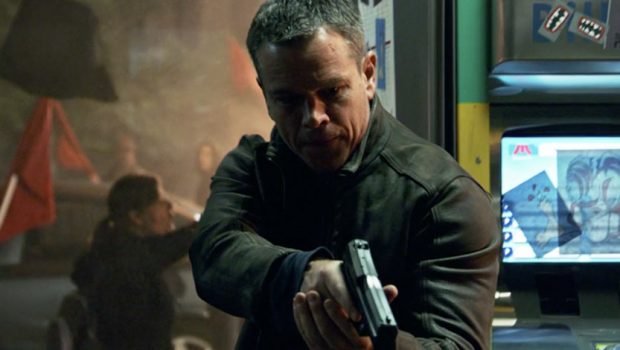 Published on August 7th, 2016 | by Damien Straker
Jason Bourne – Film Review
Reviewed by Damien Straker on the 7th of August 2016
Universal Pictures presents a film by Paul Greengrass
Produced by Paul Greengrass, Matt Damon, Frank Marshall, Jeffrey M. Weiner, Ben Smith and Gregory Goodman
Written by Paul Greengrass and Christopher Rouse
Starring Matt Damon, Tommy Lee Jones, Alicia Vikander, Vincent Cassel, Julia Stiles and Riz Ahmed
Music by John Powell and David Buckley
Cinematography Barry Ackroyd
Edited by Christopher Rouse
Running Time: 123 minutes
Rating: M
Release Date: the 28th of July 2016
The fifth entry in the Bourne franchise is comprised of familiar character types, plot points and action beats, but there's an intense, visceral feel that, to my surprise, renews almost all of these elements. This is not a series that has ever enveloped a deep subtext about political affairs, conspiracies and the rotten state of the world. The violent fistfights at the hands of its amnesiac lead character, always filmed with head-spinning camerawork, have edged it closer to the Bond franchise for brains rather than some of the John le Carre spy adaptations. I also found most of these entries, bar the very first one, exhausting to watch. Yet Jason Bourne, which sees the return of Matt Damon in the lead role after the clumsiness of The Bourne Legacy with Jeremy Renner, is an action film that makes time for ideas about how information circulates around the world and surveillance. It is also more mesmerising because of the brutality of its stunt work and its sense of place than many of the mediocre blockbusters we've endured recently in what has been a difficult year for mainstream movies.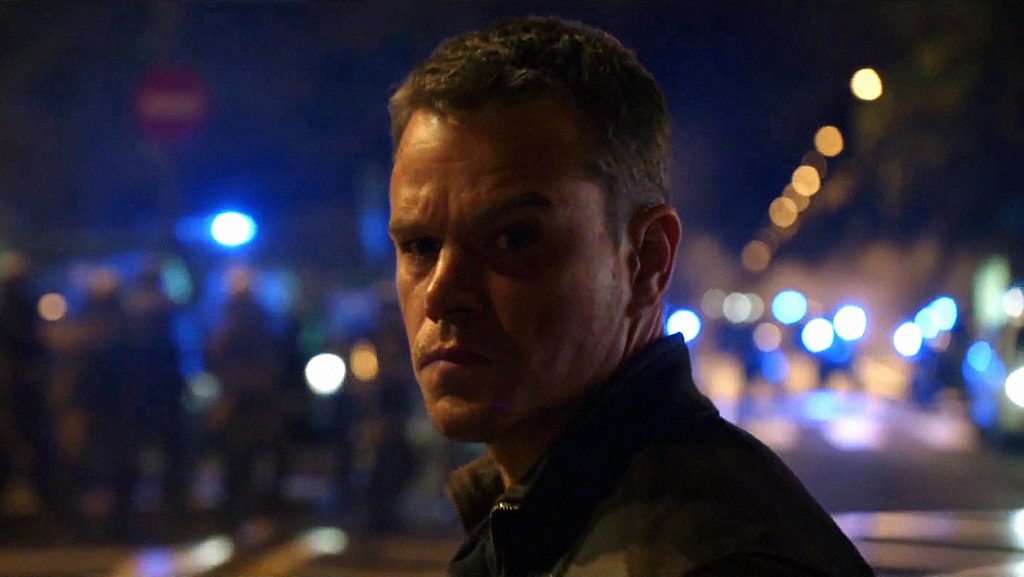 In this edition, Jason Bourne is doing little with his life except entering violent bare-knuckle boxing contests, which suggests he is missing the thrill of the chase and contract work, while also being tortured by the vague recollections of the people he has killed over the years. He is soon contacted by Nicky Parsons (Julia Stiles), who has information about a new government program called Iron Hand, which could be more dangerous than Operation Treadstone. On their trail throughout Greece are a set of new government officials. The first is Robert Dewey (Tommy Lee Jones, perhaps channelling Donald Rumsfeld), a coldblooded CIA Director, and also the ambiguous Heather Lee (Alicia Vikander, continuing to impress), who has a clouded past with Bourne that makes her more sympathetic towards him, even though it's never fully explained. The chase scene in Greece takes place during a night time protest against the country's riot police and is the film's absolute highpoint. Filmed like a maze and densely populated with extras, the environment forces Bourne and Nicky to navigate through the smoke and fire of the protest while escaping the local police and the US government, including an assassin called the Asset (Vincent Cassel, well cast). English filmmaker Paul Greengrass also returns to the series, this being his third entry as the director, and has a powerful grip on the chaos and anarchy because of the number of bodies in motion on screen and restraining his signature handheld camerawork from becoming overly blurry. It even feels clearer than some of his other instalments. The way he closes the film's Greece episode is also with an unexpectedly brutal finish, which heightens the story's drama.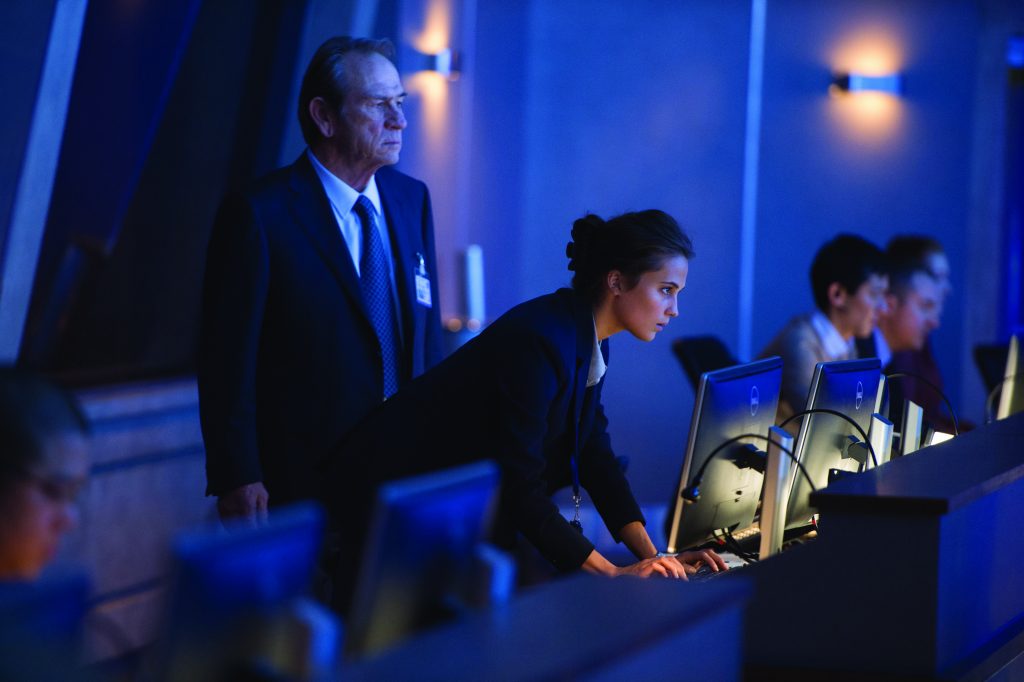 While the film funnels down a predictable sequence of chase scenes and set pieces, in between these moments it makes time to comment on global problems, specifically surveillance and data mining. Jason Bourne's search to unravel his identity sees him learning new information about his father's involvement in Treadstone and this thread is complimented by a relatively interesting subplot involving a social media pioneer (Nightcrawler's Riz Ahmed), whose company Deep Dream (obviously mirroring of Facebook and Mark Zuckerberg) is dubiously collecting people's information for the CIA. Illegal data mining isn't the most original theory, but it's an extremely topical one so it's easy to be grateful for its inclusion as it shadows the dangers of surveillance and the insecurity of personal information, such as our locations. Information also creates an internal conflict within the character of Bourne himself because although he is perpetually on the run, he is continually drawn back towards the program to learn more about himself. Having a much older and grizzled assassin chasing him etches out a conflict of age, where one never fully leaves the system, at least not until they are dead. Cassell's Asset reflects this idea and typifies the film's diversity by casting actors of different ages and backgrounds, each of whom gives a solid performance by showing their characters have at least one side to them. Matt Damon's minimalist work reminds us that even without dialogue he's a reliable, tortured hero, but its Vikander's fluctuating and ambitious agent who will capture your attention the most. The only missteps are an overblown car chase in Vegas that becomes unintentionally funny, especially if you hate gambling, and the film never clarifies how Vikander and Bourne know each other. I was waiting right to the end for a revelation, but then it leaves you asking more questions, which is apt for the types of challenges Bourne faces and also complimentary to the film's gripping nature.
Summary: The fifth entry in the Bourne franchise is comprised of familiar character types, plot points and action beats, but there's an intense, visceral feel that, to my surprise, renews almost all of these elements.