Games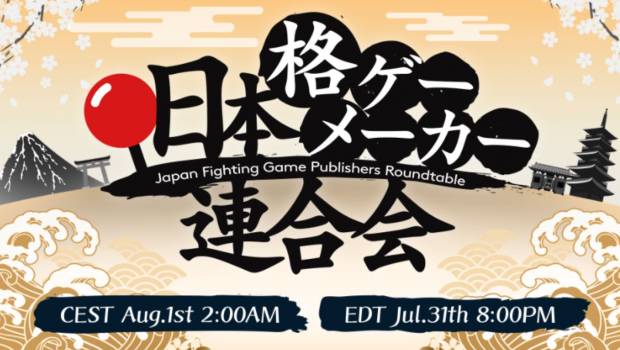 Published on July 28th, 2020 | by Adrian Gunning
Japan fighting game publisher roundtable broadcasting live on July 31st
eaders of the Japanese fighting game industry; Arc System Works, ARIKA, BANDAI NAMCO Entertainment Inc., CAPCOM, KOEI TECMO GAMES, and SNK will join together for the first time ever for an in-depth roundtable discussion of the past, present, and future of the fighting game and esports industry on August 1st,  2020 at 2:00AM CEST (5:00PM PDT). The streamed event can be watched at https://www.twitch.tv/bandainamcous
TEKKEN 7 producer Katsuhiro Harada and SOULCALIBUR VI producer Motohiro Okubo will be participating in the roundtable on behalf of BANDAI NAMCO Entertainment Inc. and will have new information and announcements to share regarding both titles.
Starting today, members of the fighting game community are encouraged to ask their own questions and suggest topics to be discussed during the roundtable. Please use #JFGPR on Twitter to submit your suggested questions and topics for discussion.
For more information about our fighting games or other BANDAI NAMCO Entertainment Europe products, visit our website or follow us on Facebook,  Twitter, Instagram or subscribe to our YouTube channel.