Hardware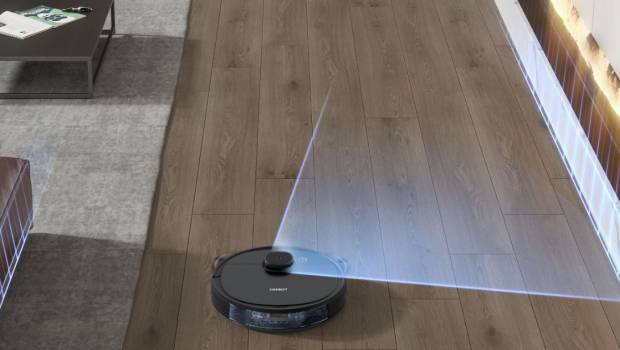 Published on January 22nd, 2020 | by Andrew Bistak
January 2020 Top picks of the best home and lifestyle gadgets
Check out the January 2020 Top Picks of the Best Home and Lifestyle Gadgets to give you some additional peace of mind and ease in your day to day life!
Smart Doorbell from LASER (White or Black) | RRP $149.95 | Stockist: Big W
Respond to your visitors anywhere and anytime with the Laser Smart Video Doorbell . Get alerts at work via the free Smart Life App when a visitor is at your door, see and communicate with them via two-way audio and obtain video footage in case your next delivery is stolen, The Laser Smart Doorbell is the ultimate addition to your home offering both convenience and security.
VOICE ACTIVATED ROBOTIC VACUUM CLEANER – ECOVACS ROBOTICS DEEBOT OZMO 950 | RRP $999 | JB Hi Fi and Appliances Online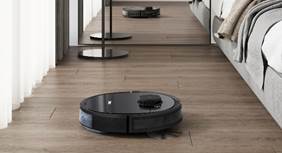 Cleaning up after us so that we don't have to, the DEEBOT OZMO 950 is providing Australians with the ultimate combination of premium features. An intelligent robot cleaner to deep clean homes of all sizes, the  More powerful and intelligent than previous models, this robot's optimized cleaning system can mop and vacuum your entire home, picking up more dirt and reaching more areas. With extra turbo suction, a four-stage mopping process and carpet detection, the DEEBOT OZMO 950 is armed to combat all types of messes. The newly upgraded Smart Navi 3.0 navigation and mapping technology allows the device to scan the home and create a visual map within the ECOVACS app. With multiple-floor mapping functions, your DEEBOT does not need to re-map the floor when moved around multi-story homes. Along with this, the DEEBOT OZMO 950 has a larger than ever battery capacity, allowing it a 3 hour run time and will charge and resume cleaning when it runs low. All controllable via the ECOVACS app or with voice command through Amazon Echo or Google Home, the DEEBOT OZMO 950 is your ultimate, slim design, wet and dry, cleaning companion.
Smart Diffuser by CONNECT Smart Home | RRP $99.95 | Stockist: Harvey Norman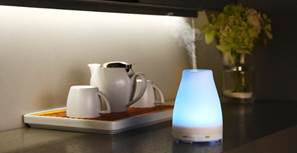 Let the aromatic mist permeate through your home or office with the touch of your smartphone or voice command via virtual assistants thanks to the Connect Smart Diffuser. The diffuser can be used with or without essential oils to either distribute relaxing scents or increase moisture levels to make any stale room feel more lively! Complete control allows you to set the timer, intensity and schedule of your 150mL capacity diffuser. You can even include the Connect Smart Diffuser as part of your existing smart ecosystem. Simply connect it to "scenes" with your smart speaker allowing a series of different actions to occur when you say "hey google, it's time to relax" or link it up to the Connect Universal Smart IR Remote with Temperature & Humidity Sensors so that it will automatically trigger when the sensors detect changes in humidity. Relax as stress and worries melt away with soothing scents from your CONNECT Smart Diffuser. 
Belkin BOOST↑UP™ Wireless Charging Dock for iPhone + Apple Watch + USB-A port| RRP $249.95 | Stockists: Belkin.com/au and other leading retailers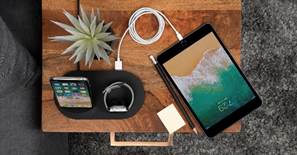 Charge all of your devices at once, without the fuss! Ideal for your nightstand, the BOOST↑UP Wireless Charging Dock provides 3-in-1 charging to power your essential devices while you sleep. A 7.5-watt wireless charging pad fuels your iPhone at the fastest possible wireless speed for iPhone, while a 5-watt Magnetic Charging Module powers your Apple Watch. The dock supports Nightstand mode for the Apple Watch to enable the alarm clock feature as it charges. An additional 5-watt USB-A port allows you to simultaneously charge another device like AirPods or power bank, to create a three-device charging station all from a single AC outlet.
Made for: iPhone XS, iPhone XS Max, iPhone XR, iPhone X, iPhone 8 Plus, iPhone 8, Apple Watch Series 1, 2, 3 & 4, AirPods and devices that charge via USB-A.
Laser Smart WiFi Plug with Dual USB Charger | RRP $29.95 | Stockist: Big W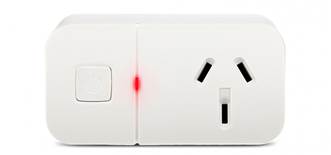 Automate and control your favourite household gadgets and appliances with the Laser Smart WiFi Plug with Dual USB Charger. The Smart Plug works with all of your devices to make your life easier, saving time, energy and giving you peace of mind. Gone are the days where you forget to turn off the lights. Monitor your devices via the free Smart Life App, you can also use your favourite virtual assistants to issue voice commands, giving you more time for your busy lifestyle. Included are 2x USB charging points to keep your mobile devices juiced up and ready to go!