Comics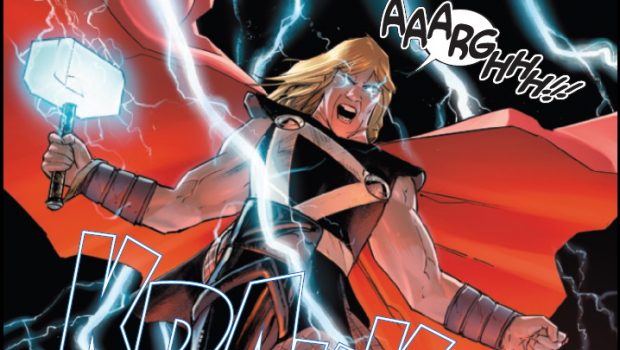 Published on October 18th, 2022 | by Tim Chuma
Jane Foster & the Mighty Thor #5 (2022) Review
Summary: Compared to the endings of other short-run comics I have read it is OK but the series is short enough you can read all of them in one go so it is not so bad.
The story of Jane Foster Thor wraps up with her and Thor arriving just in time to save Asgard from destruction by the God of War and the Dark Elves. I had read the first one of these and then dipped out on the series but wanted to see how they finished it.
Obviously it would be for the best if you read the entire series but as it is only five issues that should be easy enough.
The one thing I would say that was positive about this is that they at least didn't try and do another multiverse story with different versions of Thor like other stories. Jane Thor was already around in previous stories and I guess I should watch the new Thor movie sooner or later.
Given that Thor and the Hulk destroy an entire planet in one of their fights this isn't really that big of a finale but it is an ending and that's enough for this story.
Comic details:
Writer: Torunn Gronbekk
Penciler: Michael Dowling
Cover Artist: Ryan Stegman
Publisher: Marvel
Published: October 05, 2022