Events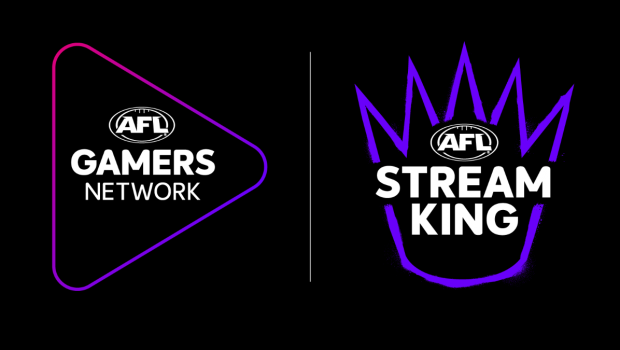 Published on May 27th, 2020 | by Alex Novus
James Cousins and Alex "Alecc" Mackechnie crowned AFL Stream Kings
Hawthorn Football Club star James Cousins and duo partner Alex "Alecc" Mackechnie, have been crowned the AFL Stream Kings, winning the first ever charity duos tournament featuring Fortnite, streamed live on the AFL Gamers Network.
The maiden AFL gaming event hosted 41 of football's avid gamers paired with 41 of the region's biggest Fortnite content creators to battle it out for a share of the $100,000 charity prize pool.
Friday's champions Cousins and Alecc each won $25,000 for their nominated charities, the Australian Red Cross and the Gold Coast Hospital Foundation.
"The AFL Stream King was a fun event to be involved in and it was amazing to be paired up with James Cousins. I'm really pleased with the results and that two amazing charities, Gold Coast Hospital Foundation and Australian Red Cross, will benefit from our performance. I hope that this can be an annual event and look forward to defending our crown," said Alecc.
Cousins said that following Alecc's strategy was imperative to their win, given he knew the competition was fierce. "It was hard knowing that half the lobby is completely out of your league," he said. "I wanted to do the right thing by Alecc by sticking to his game plan and hoping for the best."
Finishing second was Collingwood's Jaidyn Stephenson and his teammate Nick "SpeedyND" Drum, earning $15,000 each for their chosen charities Heart Kids and Beyond Blue, and West Coast Eagles' Jack Petruccelle and Riley "Jynx" Linde in third place for Sane Australia and Lifeline. Gold Coast's Kalinda Howarth and Kalan "Serpennts" Jarvis finished equal fourth for Rize Up and Lifeline, with Collingwood Magpies' Maddie Shevlin and Abdullah "Parpy" Khudeish for Fight Cancer Foundation and Lifeline.
Ben Sellenger, AFL Head of Commercial Growth, said the AFL Stream King tournament featuring Fortnite was a huge success.
"The AFL Gamers Network is a great platform to connect with our fans who share a love of football and gaming in an environment that is relevant to them, while giving our players a competitive outlet during lockdown and beyond.
"To have 82 players, AFL players and creators alike, come together to play for their respective charities as part of our first partnership with Epic Games is an amazing achievement, amassing over 1.3 million views across all platforms," said Sellenger.
"We're proud to be able to contribute $100,000 to so many worthy charities through this competition and look forward to hosting future events on the AFL Gamers Network."
The tournament amassed over 87,000 viewers and fans through the AFL Gamers Network live stream and social channels, with over 21 million minutes watched by fans across all platforms.
The tournament was streamed live via the AFL Gamers Network YouTube channel youtube.com/aflgamersnetwork.
AFL Stream King featuring Fortnite: Charity Prize Pool Breakdown
The top four duos won prize money for their chosen charities (split equally for each participant's charity), with the allocation as follows:
First place ($50,000) – James Cousins and Alex "Alecc" Mackechnie
Nominated charities: Australian Red Cross and the Gold Coast Hospital Foundation
Second place ($30,000) – Jaidyn Stephenson and Nick "SpeedyND" Drum
Nominated charities: Heart Kids and Beyond Blue
Third place ($15,000) – Jack Petruccelle and Riley "Jynx" Linde
Nominated charities: Sane Australia and Lifeline
Equal Fourth place ($5,000) – Kalinda Howarth and Kalan "Serpennts" Jarvis; Maddie Shevlin and Abdullah "Parpy" Khudeish
Nominated charities: Rize Up and Lifeline; Fight Cancer Foundation and Lifeline
Stay up to date on upcoming streams and events by following the AFL Gamers Network:
YouTube: youtube.com/AFLGamersNetwork
Instagram: @AFLGamers
Twitter: @AFLGamers
Facebook: @AFLGamersNetwork