Interviews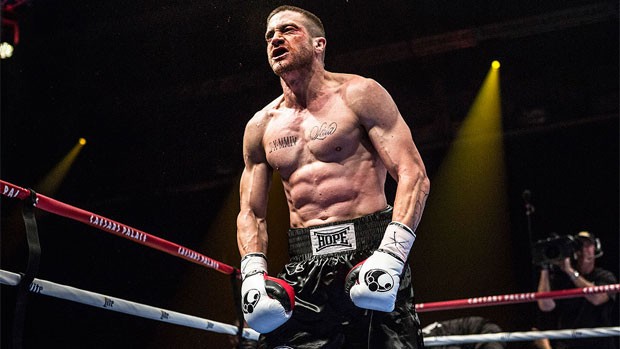 Published on December 23rd, 2015 | by admin
JAKE GYLLENHAAL SOUTHPAW INTERVIEW
Following in the footsteps of Robert De Niro's Raging Bull, Sylvester Stallone's Rocky and Christian Bale's The Fighter, Southpaw sees Jake Gyllenhaal make an extraordinary transformation that may well set a new benchmark for the future of boxing films. 
Southpaw tells the story of Billy Hope's downward spiral, close relationship with his daughter and ultimate redemption. With every punch landing true, Gyllenhaal proves why he's one of the most talented actors of his generation. 
How intense was it to transform yourself like this?
You get to learn a skill and be taught by people who are experts. People who really want you to be good and aren't just driven by the fact that they are there to teach you – but because their reputation is on the line and their name is on the movie and they want you to look like a real boxer. All of that motivates me and makes me really excited.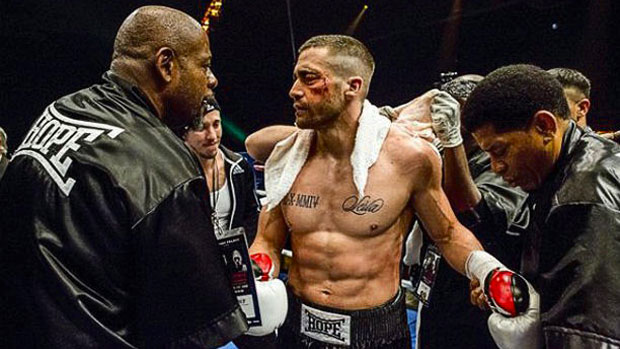 It still seems like you made a super human effort and went beyond expectations?
I was just terrified that I would look like an idiot in the ring. I didn't know how to box when I started. I had five months to learn and I know that it takes me a long time to learn a skill and to come across like I've been doing it since I was six years old. I decided to train twice a day so it would give me an advantage and it would seem like 10 months of training. 
Were there any moments when you thought you had bitten off more than you could chew?
Training for something like that is very humbling. I realized quickly that I knew nothing. Of course, I assumed that maybe I would just come in and be a natural at it – but it doesn't work that way. 
Did you model your fighting style on any one boxer?
Yes and no. Stylistically, there were a number of fights we referenced, particularly in the last fight where there's a real war-God style in the last few rounds. I am a huge fan of Miguel Cotto and his story. One of the reasons Billy comes out to no music in the last fight was because I went to the Sergio Martinez-Cotto fight and Cotto came out to no music. I was there with Antoine and we both thought it was so amazing. It was all business. I also remember being at the Algieri fight where he got knocked out in the first round. When he came up his eye was completely swollen and I had my phone out immediately, saying 'We've got to use this in make-up!' 
The whole world will be talking about your body transformation but, equally convincingly, your portrayal of a father. Given you are not a father in real life, where do you draw from for such sensitivity?
I would do anything for a child, whether I know them or not. I also feel like in any relationship, the good and the bad, the struggle, the hatred and the love exists everywhere, even with parents and children. When a child is loved and healthy, they're allowed to express those feelings even more. So to me, [acting like a father] is no different than a lot of relationships. 
You clearly have a close bond with Oona Laurence who plays your daughter in Southpaw?
It was immediate. She's so extraordinarily talented and an amazing improviser. The first time we read together she was doing an improvisation with her dolls in her room. At one point she just said 'This is my doll Trudy, this is my doll John….don't mind his long hair!' and I just started following her and realized how parent-child like that was. That sense of following this child. That we are behind the children and they are leading the way. I just tried to open my heart to it. 
Oona mentioned how you filled her trailer with candy on her birthday?
Yes, that's when you realize I'm not really a dad! 
You visited real life foster homes. How was that?
We shot in some real spaces and there were children around who were in the system. It was very real and something to fight for.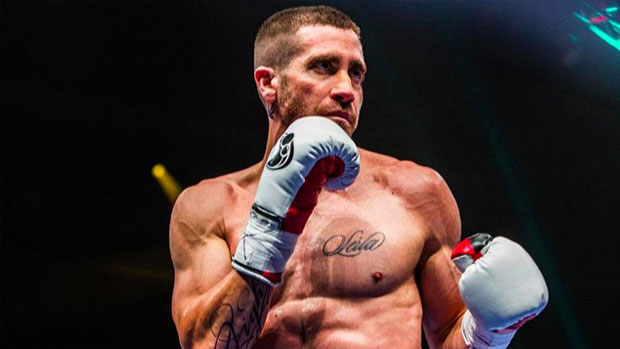 You arrived on set ready to go? What music do you use to get you into the mind-set of Billy Hope?
I listened to hip hop through the whole thing, including 50 Cent. I also listened to this thing Beats did for the World Cup. Jay Z does a verse over this X Ambassadors song and mentions Antoine's name and Training Day. That verse would fire me up. I'd listen to it on repeat but I couldn't download it because it was only on YouTube. Eminem's music was definitely a main motivator throughout a lot of it too. I also began discovering other boxers' techniques. For example Miguel Cotto is always listening to salsa and merengue when he's training. I started to realize that it wasn't all about a rough hip hop vibe, that it's also about style and a different swagger. It's all about a certain movement and a rhythm so there were all different kinds of music that I styled my technique after but ultimately it was hip hop. 
After such an intense shoot, what did you do when you finished filming?
It was 5am in New York City when they called wrap. We were already way over and had shot into the night because we'd only had a few nights to shoot in NYC. I still had my prosthetics on and usually I get them carefully taken off, but this time I literally just tore them off like Arnold Schwarzenegger when he tore his face off in Total Recall. I just tore it all off and went home and fell asleep. I think I slept for 14 hours, which was the first time I've done that since I was 16 years old. 
You still look in excellent shape?
I like to take care of myself. I would like to be around for a while and I think that means taking care of your body and your mind. So I do that, but in general, I'm hopefully in good health. That being said, I haven't been to the gym in a month!
Interview by Gill Pringle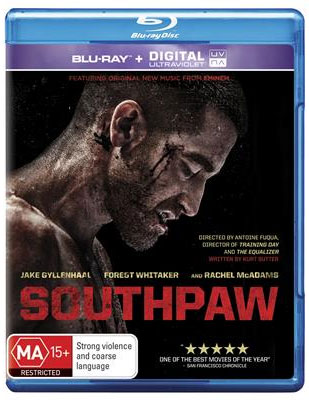 Southpaw available on Blu-ray and DVD, 23 December 2015