Interviews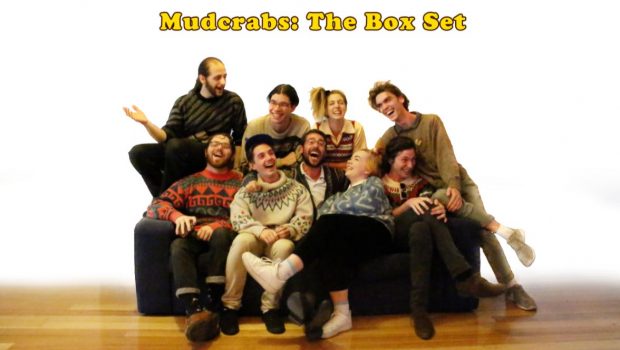 Published on March 22nd, 2017 | by admin
Jacob Interview (Mudcrabs: The Box Set) … MICF 2017
We catch-up with Jacob from The Mudcrabs: The Box who are currently performing at The Melbourne International Comedy Festival 2017. So relive the magic of university comedy's golden era with this limited edition Mudcrabs: The Box Set and enjoy this interview with Jacob!
What drew you to comedy?

The all encompassing joy of a belly laugh is one of life's greatest feelings. I wanted to recreate that as much as possible.
Tell us about your style of comedy?

The great thing about this show is the differing styles amongst the cast. I represent the voice of stupid and brash.
If you're a Game of Thrones fan… how could you turn the disaster of the Red Wedding into a joke?

I've never seen Game of Thrones. Am I in trouble?
Describe your show at the Melbourne International Comedy Festival?

We've been doing weekly shows in a library for the past two years.
This is the best of that.
Where did you get your inspirations from?

Everything David Mitchell. With a healthy dose of Angela Anaconda thrown in.
What are you most looking forward to performing at MICF this year?

The sense of comradery with other performers. Going to see an unhealthy amount of shows.
Anything to be nervous about?

You bet! But you'll have to see the show to find out why?
Lastly, sum up your show in a tweet!

Silly meets bravery. Stupidity meets genius.
Strap in for a sketch show unlike most you've ever seen.
Check Mudcrabs: The Box Set out at https://www.comedyfestival.com.au/2017/shows/show-show or worship them on Facebook at https://www.facebook.com/MUComedyRevueBoard