Films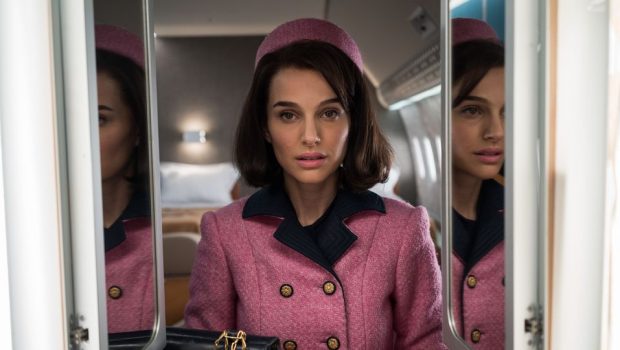 Published on January 18th, 2017 | by Damien Straker
Jackie – Film Review
Reviewed by Damien Straker on the 18th of January 2017
eOne presents a film by Pablo Larraín
Produced by Juan de Dios Larraín, Darren Aronofsky, Mickey Liddell, Scott Franklin and Ari Handel
Written by Noah Oppenheim
Starring Natalie Portman, Peter Sarsgaard, Greta Gerwig, Billy Crudup and John Hurt
Music by Mica Levi
Cinematography Stéphane Fontaine
Edited by Sebastián Sepúlveda
Running Time: 99 minutes
Rating: MA15+
Release Date: the 12th of January 2017
There's a precise way to watch and understand Jackie. This is not a linear retelling of Jackie Kennedy's life in the long tradition of plodding biopic films. Nor is it a film with a large arching narrative that is populated by a gallery of meaningful characters. To be moved by this film, directed by Chilean filmmaker Pablo Larraín, it is important to absorb it as a visual experience first and allow yourself to be entranced by its images. It is an arthouse film because its filmic style encompasses its emotions and ideas rather than relying on the plot or the story. The other significant component of this film, one to mesmerise and shake you, is Natalie Portman's emotionally raw, career-best performance. Her sizable task is to play Jackie Kennedy by dramatising her emotions from the moment John F. Kennedy was shot and then project Jackie's intent of dictating history from one angle: her version of how it is to be seen and read.
Jackie is entirely metafictional. The action of its title character, creating her version of her family's life in the White House, mirrors the film's artistry and its deliberate rebuttal of facts. The movie tells us that to preserve the Kennedy legacy, Jackie sought to arrange a funeral procession so large that it would become a grand public spectacle. Whether the motives are true isn't relevant; the entire film is about building narratives. Portman herself creates her own powerful interpretation. Jackie is characterised by an unrelenting look of anguish, which is then paired with a small, whispery voice and body movements that are slow and lumbering as she moves between scenes. The personal effect is that Portman embodies an emotional dislocation where Kennedy's death removed the woman entirely from her status. It's one of the saddest performances I've ever seen. The personal interpretation and the concept of rewriting history justifies this movie's imaginative film style.
The film shares two timelines. In the present-day scenes, Jackie shares dense and confusing conversations with a journalist (Bill Crudup). She's aggressive and brittle in telling him what he can and can't publish. This setup, the less interesting part of the movie, frames legacy as the film's major theme. In the flashbacks, including Kennedy's death and up to the funeral, Jackie's depression stems from her seeing her world and her status evaporate before her. Without her husband to support her, she develops a crippling inferiority complex and begins to hate herself. "What am I now?" she asks in self-defeat. Most of her dialogue is self-critical. Her distress is further compounded by seeing Johnson (The Founder's John Carroll Lynch) being quickly sworn in to replace Kennedy.
At times the film plays out like a nightmare where under tight framing everyone is looking at Jackie in ultra-claustrophobic spaces, including the plane, and a weird, alien music score fades in and out from the soundtrack. Once she leaves the White House, she believes her life will be completely purposeless. Her objective or goal suddenly becomes clear: to leave a lasting impression on the Kennedy name by orchestrating the enormous funeral procession. However, several people, including her brother-in-law Bobby Kennedy (Peter Sarsgaard), share safety concerns.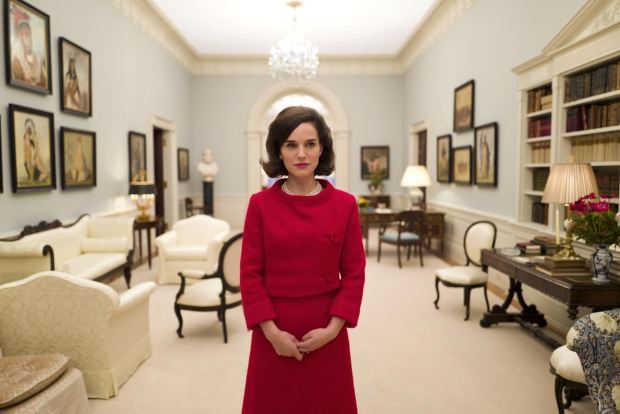 The visuals, including Portman's expressiveness, ferry us through this world stronger than the narrative. The images are disturbing but the consistent thematic ideas transcend the horror. The assassination itself is the most obvious and brutal example of the cinematics. The blood splattered across Jackie's pink coat becomes a purposeful clash of colour, representing the now-tarnished state of Jackie's materialistic lifestyle. Materialism is perpetual in Jackie, embedding itself in scenes of objects being packed away and jewels and clothes being removed. It's the disappearance of the Kennedy legacy before our very eyes. Meanwhile, Jackie's strange, lonely walks through ghostly White House rooms are filmed from a wide angle so as she walks towards the camera this small woman leaves vast rooms behind her, reflecting unfulfilled potential and her feelings of self-doubt.
Another example of the privileged world being erased and the sense of dislocation is in the grieving scenes. A graveyard, where hundreds of indistinguishable crosses stand side by side, makes chilling use of the background of the frame where an enormous fog looms ominously; it's as though death itself is preparing to cast aside all lasting impressions of a person and their image. Similarly, the black veil thrown over Jackie's face during the funeral procession adds to the film's European-inspired stylisations and the character's alienation.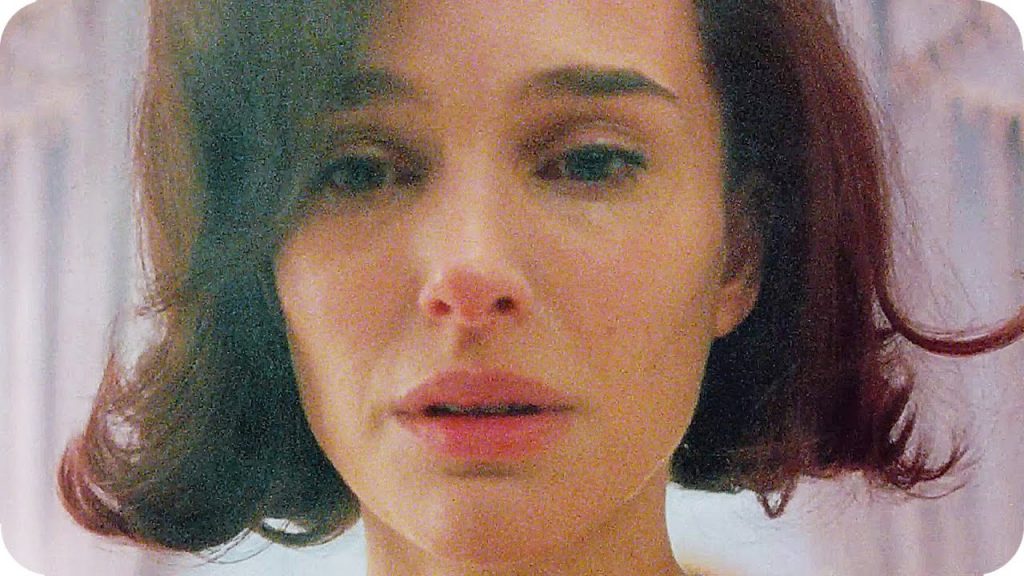 The film's images build strong thematic ideas but sadly, the story's scope is small and unsatisfying, particularly in the denouement. Perhaps what's missing are interesting characters besides Jackie herself. No one from the reporter, to a White House aide (Greta Gerwig), a priest (John Hurt) or Bobby Kenny are as potent as Jackie. This is also because of the incredible height that Portman has set for the film. Furthermore, once we grasp the film's ideas of materialism, inferiority and legacy, it feels like there's isn't anywhere else for the narrative to go. Nonetheless, it's a terribly emotional film, particularly when the characters discuss a President essentially being his legacy and that once they leave office that's all that remains. Considering what lies ahead for the world over the next four years, it's not hard to understand why this film is so difficult to watch.
Summary: To be moved by this film, directed by Chilean filmmaker Pablo Larraín, it is important to absorb it as a visual experience first and allow yourself to be entranced by its images.