Events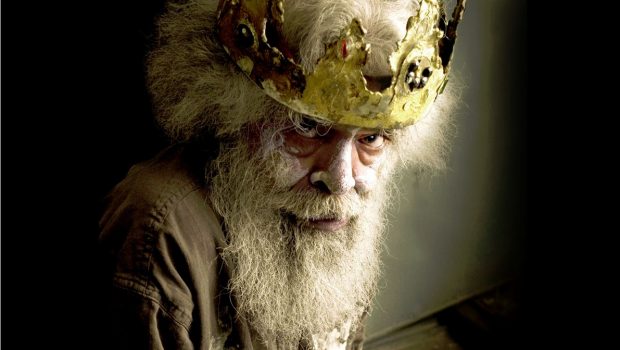 Published on July 26th, 2016 | by admin
Jack Charles V The Crown returns to Arts Centre Melbourne
MELBOURNE, MONDAY 25 JULY 2016 — The true story of an Australian legend – Jack Charles V The Crown – will return to Arts Centre Melbourne from 15-19 November. Uncle Jack Charles is an award-winning actor, Koorie elder and activist, but for a good portion of his 72 years was also an addict, thief and a regular in Victoria's prisons. ILBIJERRI Theatre Company's Jack Charles V The Crown is a show about his life, told by him.
From Stolen Generation to Koorie theatre in 1970s Australia – from film sets to Her Majesty's prisons – his story runs the gamut of a life lived to its utmost. Charles' unswerving optimism transforms a tale of addiction, crime and doing prison time into the story of a vagabond's progress. It is a map of the traps of dispossession and a guide to reaching the age of grey-haired wisdom. The fleet-footed, light-fingered show is a celebration of Black Australia's dogged refusal to give up.
"Jack Charles v The Crown is the culmination of years of frustration and rejection from bureaucracy, both black and white," Jack says.
"This is a timely, necessary journey we at ILBIJERRI undertake in the national interest."
Since the sell-out premiere season at the Melbourne International Arts Festival in 2010, the work has gone on to play at 31 venues across Australia, London's Barbican Theatre, the Dublin Theatre Festival and Canada's National Arts Centre, PuSh Festival and the High Performance Rodeo.
Jack Charles was celebrated with a Lifetime Achievement Award at the 2014 Green Room Association Awards, the first Indigenous person to win this category. He was also named the 2015 Victorian Senior of the Year.
 "There is something special about Uncle Jack. Something about his voice, his stature, his laugh, his story – something powerful but humbling. It was that something that ricocheted people to their feet to give the man a standing ovation. It is most certainly, something that you won't want to miss." – Australian Stage 
Arts Centre Melbourne presents
Jack Charles v The Crown
By ILBIJERRI Theatre Company
15 -19 November Arts Centre Melbourne, Playhouse 7.30pm
Saturday 19 November 1pm
artscentremelbourne.com.au 
TICKETS ON SALE WEDNESDAY 27 JULY