Books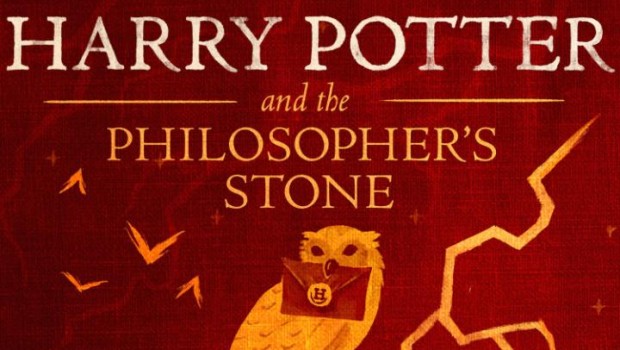 Published on November 23rd, 2015 | by admin
J.K. Rowling's Beloved Harry Potter Books Now Available Globally For Audio Download At Audible
Sydney – 23rd November, 2015 – Audible, the world's largest seller and producer of downloadable audiobooks and other spoken-word content, today announced that J.K. Rowling's Harry Potter audiobooks are now available for purchase at audible.com, audible.co.uk, audible.de and audible.com.au. The recordings showcase captivating performances by Stephen Fry (in Australia and the rest of the world), Jim Dale (in the North American version) and Felix von Manteuffel (in the German version). Audible is the sole subscription-based service to offer the Harry Potter series as digital audiobooks.
"We are thrilled to offer our customers the opportunity to enjoy the Harry Potter audio catalogue seamlessly through the Audible service," said Andy Gaies, Audible Chief Content Officer. "J. K. Rowling's celebrated series is firmly entrenched in the literary pantheon, but when the first Harry Potter novel was released in 1997, smartphones were yet to become the ubiquitous listening devices they are today. Now fans of this bellwether series have an effortless and affordable way to enjoy them in audio."
"The breathtaking performances of Stephen Fry, Jim Dale and Felix von Manteuffel transform Harry Potter's adventures into immersive and truly transporting new experiences—even for those who have already read the novels," added Gaies. "We look forward to bringing more listeners to this richly imagined universe."
Anyone can try Audible for free at www.audible.com.au/freetrial, which provides access to an audiobook of your choice, now including those in the Harry Potter catalogue.
Pottermore, the digital entertainment, news and e-commerce company from J.K. Rowling, is the publisher of the Harry Potter digital audiobooks. The Pottermore Shop, the company's digital retail arm, will continue to sell the Harry Potter digital audiobooks.
Audible invented and commercialised the first digital audio player in 1997, and has since been at the forefront of the explosively growing audiobook download segment. In 2014, listeners around the world downloaded 1.2 billion hours of audio from Audible.com outlets; Audible members downloaded an average of more than 17 books over the course of the year. Two thirds of new Audible members are first-time audiobook buyers.